Madonna's Net Worth in 2018: Here's How Much the Material Girl Has Earned Over the Years
Madonna just turned 60, but the pop star – who just happens to be the best-selling female recording artist of all time, per the Guinness Book of World Records – shows no sign of slowing down. She has a new album coming out later in 2018, is working to open a football academy in Malawi, and doesn't hesitate to speak her mind (she recently declared in an interview that when it comes to new music, "everyone sounds the same").
The Queen of Pop has done a lot over the course of her 30-plus year career, and she's earned a lot of money in the process.
Madonna's net worth is $590 million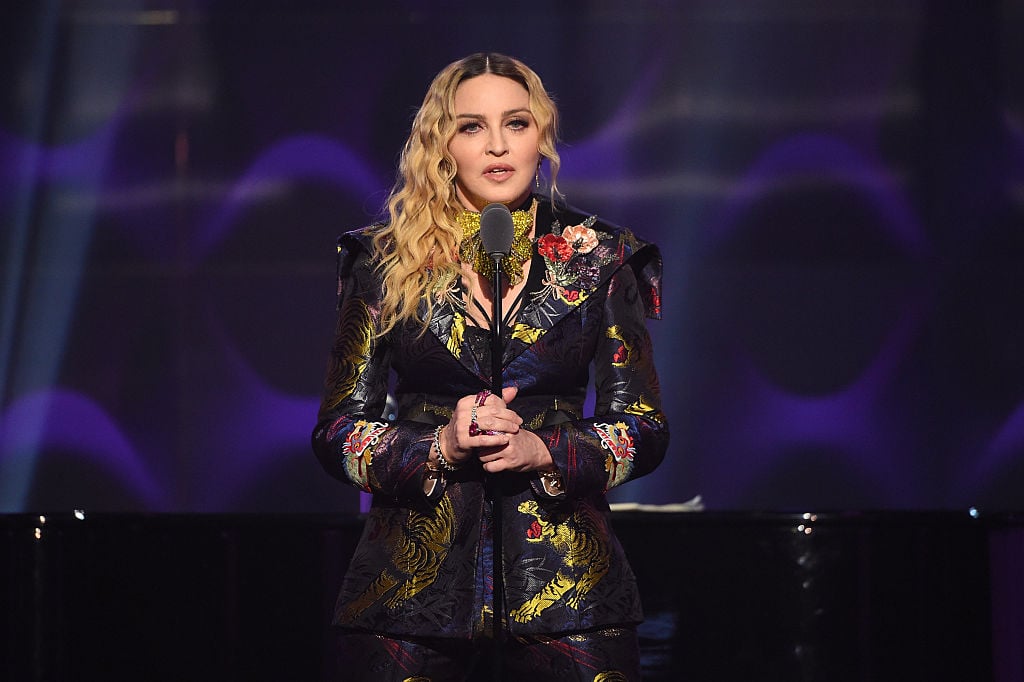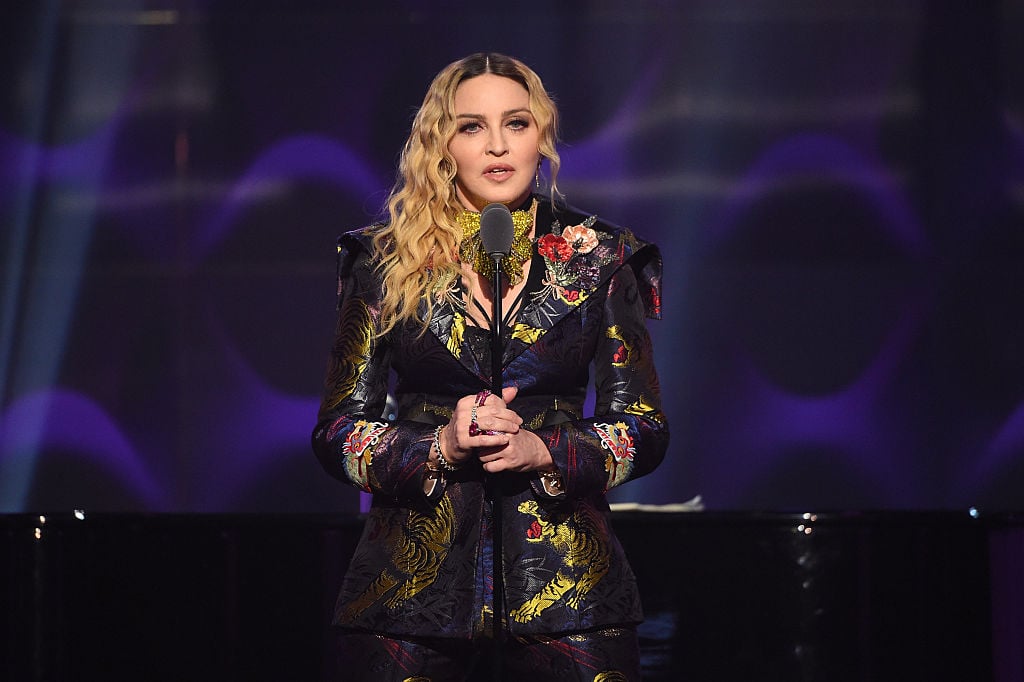 As of 2018, Madonna is worth $590 million, according to estimates from Forbes. She's No. 36 on the magazine's 2018 list of self-made women and is the wealthiest female musician in America. That's pretty impressive for a woman who famously dropped out of the University of Michigan in 1978 and moved to New York City with $35 in her pocket. Her original plan was to be a dancer, but she soon switched gears to music, and the rest is history.
Her career over the years
Madonna's ridiculously wealthy now, but like a lot of musicians, she started out small. For her first record deal with Warner Bros. in 1982 she received a $15,000 advance per single and a $2,500 publishing advance, Refinery29 reported.
The Material Girl wasn't singing for peanuts for long. By 1990, she was raking in $39 million a year, pre-tax, according to a profile in Forbes. The magazine estimated she'd earned at least $125 million between 1986 and 1990. And unlike some pop stars, Madonna was business savvy, taking a keen interest in her financial affairs.
That financial acumen paid off in a big way in 1993, when the 33-year-old negotiated a $60 million deal with Time Warner to form her own entertainment company. At the time, she reportedly was set to receive a $5 million advance for each of her next seven albums, plus a 20% royalty rate.
Music wasn't the only way Madonna was making money. In the 1980s, she branched out into acting with starring roles in films like Desperately Seeking Susan. Her performances were sometimes criticized, but that didn't stop her from landing plum parts. In 1990, she starred opposite Warren Beatty as Breathless Mahoney in Dick Tracy. She agreed to work for union scale — just $1,440 a week. But she also worked out a deal where she'd get a percentage of the film's box office.
What she's earning now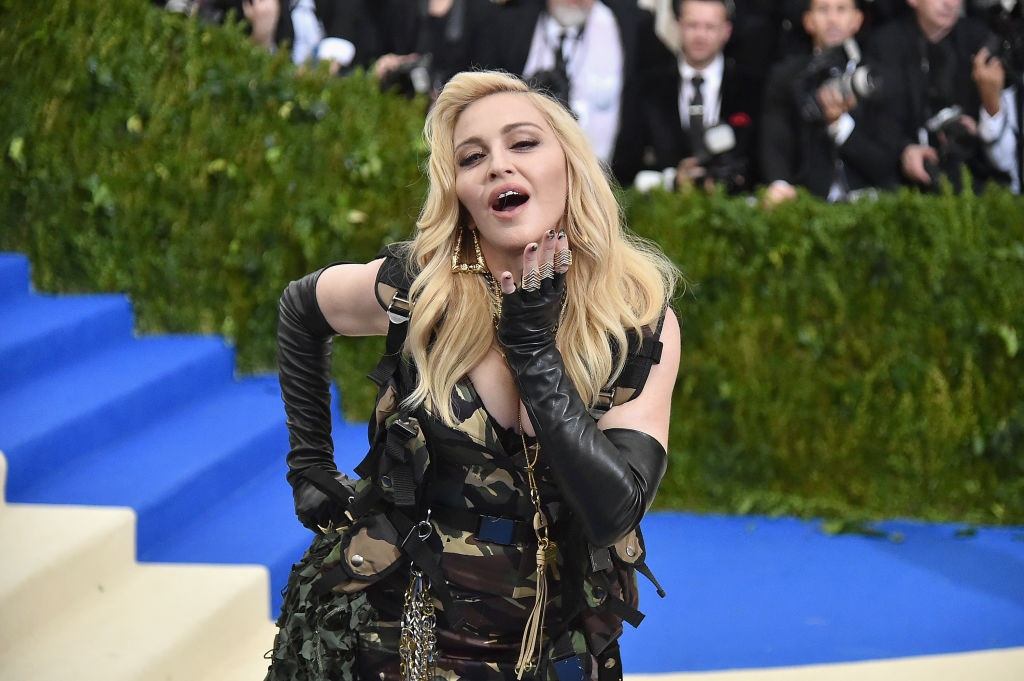 While stars like Lady Gaga, Beyoncé, and Taylor Swift might be selling more records now, Madonna is still pulling down millions every year. In 2010, she earned $58 million, according to Forbes.
While her 2015 Rebel Heart album was the worst-selling of her career, she's not relying on music alone to fill her bank account. Her other ventures include clothing lines for H&M and Macy's, a skin care line, a fitness brand, and her Truth or Dare lifestyle brand. She also plans to return to film directing with Taking Flight, a drama based on the life of Michaela DePrince, an orphan from Sierra Leone who became a successful ballerina.
Now that she's entering her sixth decade, some people have said it's time for Madonna to step away from the spotlight, but she's not having any of it. As she said in a 2017 interview with Harper Bazaar:
Does somebody ask Steven Spielberg why he's still making movies? Hasn't he had enough success? Hasn't he made enough money? Hasn't he made a name for himself? Did somebody go to Pablo Picasso and say, "Okay, you're 80 years old. Haven't you painted enough paintings?" No. I'm so tired of that question. I just don't understand it. I'll stop doing everything that I do when I don't want to do it anymore. I'll stop when I run out of ideas. I'll stop when you f****** kill me.