Maggie Smith on 'Downton Abbey' and 'Harry Potter': 'I Didn't Really Feel Like I Was Acting' — The Work Wasn't 'Satisfying'
Millions of people know her as Professor McGonagall or Violet Crawley, the Dowager Countess of Grantham. But Dame Maggie Smith says that while she's "grateful" she had the chance to appear in the Harry Potter films and Downton Abbey, those projects didn't offer the same creative fulfillment as some of her other work. 
'Harry Potter' and 'Downton Abbey' weren't satisfying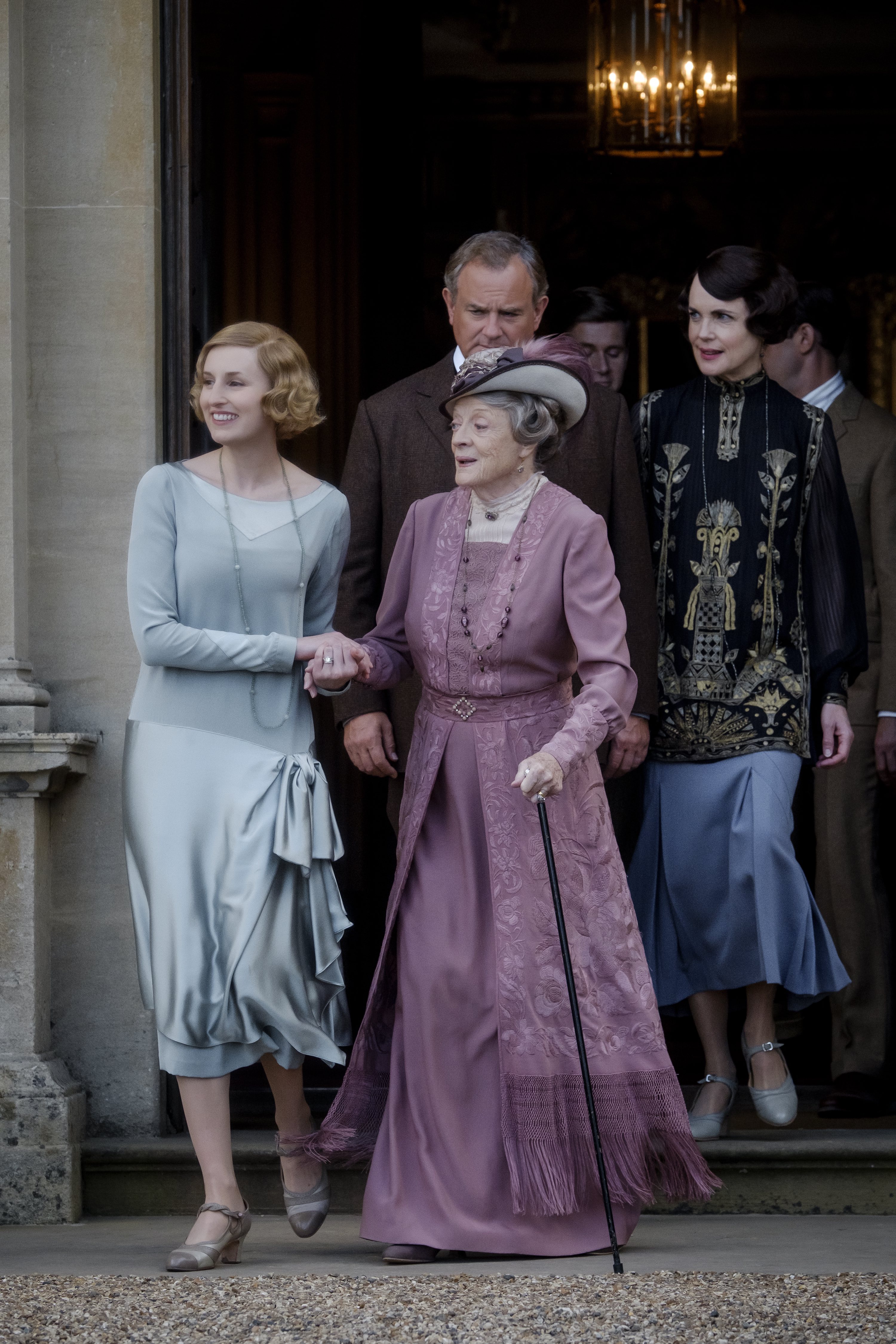 While younger audiences might know Smith from Potter and Downton, the 84-year-old actress has had a long and successful career on stage and screen. 
Since starting out in the 1950s, she appeared in a lengthy list of movies, TV shows, and plays, has won two Academy Awards (for The Prime of Miss Jean Brodie in 1969 and California Suite in 1978), and been made a dame of the British Empire by Queen Elizabeth II. By the time she signed on the play the stern Minerva McGonagall in 2001's Harry Potter and the Sorcerer's Stone, she was one of the most celebrated actresses in the U.K. 
Now, in a new interview with London's ES Magazine, she's opening up about her feelings on the Potter films and Downton Abbey. While she says she was happy to work on those projects, she doesn't exactly count them among her best work. 
"I am deeply grateful for the work in Potter and indeed Downton but it wasn't what you'd call satisfying," she said. "I didn't really feel I was acting in those things." (Smith was reportedly reluctant to return for the Downton Abbey movie, saying that she didn't see what more story there was to tell.)  
Smith also said that she and the late Alan Rickman, who played Professor Snape, used to complain that so much of their work in the Potter movies consisted of reaction shots. She also wasn't a huge fan of her witch's hat, which was very heavy.
But there was one big plus side of doing Harry Potter, Smith said. Her five grandchildren were thrilled that their grandmother was in the movies and even had a chance to visit the set and see the real-life Hogwarts. 
She says she had doubts about returning to the stage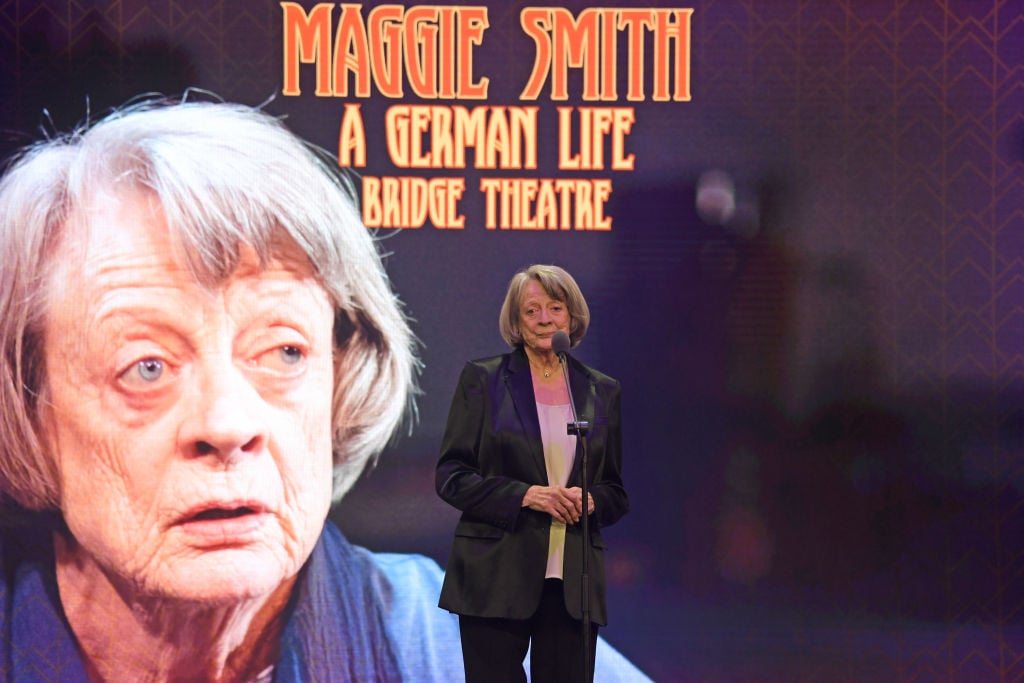 With Harry Potter and Downton behind her, Smith recently returned to the theater for the first time in 12 years in A German Life. The play is about a woman who worked for the Nazi's ministry of propaganda during World War II.
But despite her decades of experience, Smith says she was plagued with "doubt, doubt, doubt," especially considering that she had agreed to star in a one-woman show. 
"I suddenly felt twice as old as I actually was. And also, when you haven't done a show for a long time, there's something pretty dumb about doing it totally on your own," she said. 
Considering her performance won her an Evening Standard Award, it seems it wasn't such a dumb decision after all. 
Read more: Robert Pattinson Says He Wouldn't Be Acting Were It Not for 'Really Nice Environment' on 'Harry Potter' Set
Check out Showbiz Cheat Sheet on Facebook!