Mahershala Ali Fans Are Going to Love 'True Detective' Season 3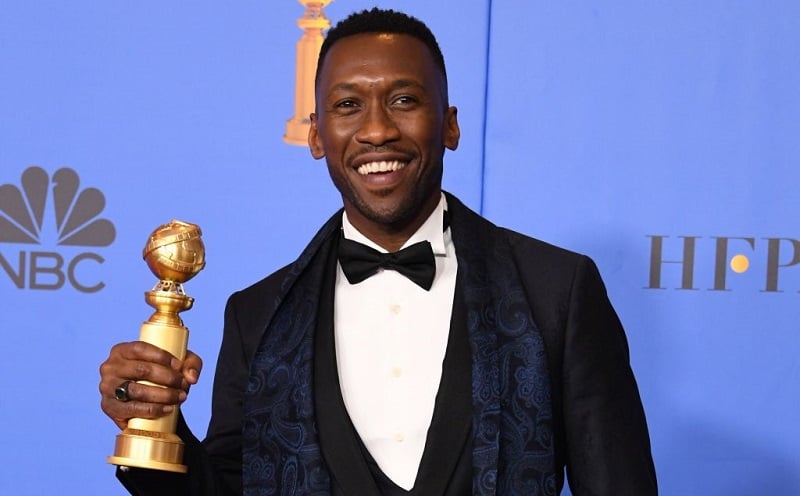 As HBO's True Detective heads into Season Three, the anthology series has some work to do. After an excellent opening installment with Matthew McConaughey and Woody Harrelson, the series took a turn for the worse in the Vince Vaughn-Colin Farrell follow-up. But now it's back for a third season starting tomorrow, January 13.
This time around, Mahershala Ali tackles the lead role. The Oscar winner (Moonlight) and newly minted Golden Globe recipient (Green Book) plays Detective Wayne Hays at three different stages of his life. Co-starring are Stephen Dorff as Hays's partner and Carmen Ejogo as a schoolteacher/love interest.
As fans of the show might expect, there's another murder mystery that brooding investigators need to solve. Yet anyone discouraged after the second season should know the new True Detective is in good hands. After screening the first two episodes, we can say Ali is more than up to the task of reviving the show's following.
[This post contains some spoilers for Episodes One and Two.]
Ali as a young and old man
You can see why an actor like Ali was attracted to his part in True Detective. Within the first 10 minutes of Episode One, the audience encounters his character as a detective in his 30s; working another job in his 40s; and as an old man (approximately in his 70s) looking back on his police work and a case that still haunts him.
That setup forced Ali to do a much deeper exploration into the backstory of his character. In this case, instead of internalizing a character's past, Ali has to play it on the screen twice.
The audience first checks in with him as a young, efficient detective who's an ex-army man with a solitary streak. Going about his business quietly and with a purpose, Ali delivers the sort of understated performance that was lacking in True Detective's second season.
But he also sets up the character for the later years of his life. Seeing Ali telegraph the emotions and mannerisms of the senior version of his character (by then dealing with memory loss) is something special.  The other thing we learn from the opening episodes: This show completely belongs to Mahershala Ali.
'True Detective' Season 3 is all Ali's.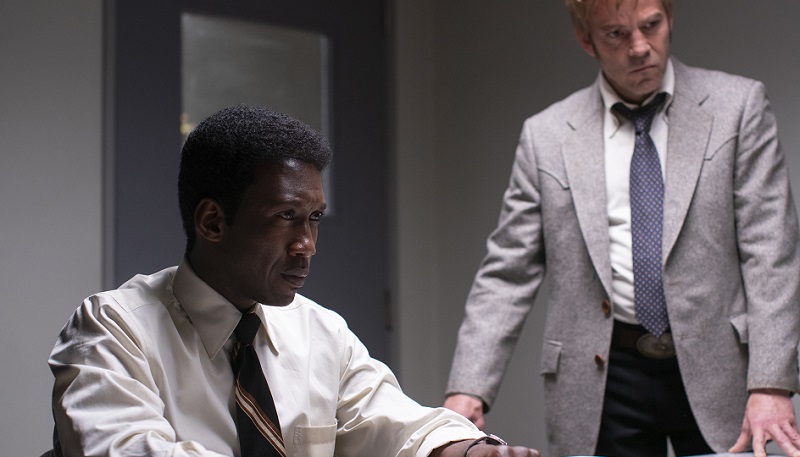 By the end of the first episode, it's clear that Dorff (and every other actor) functions as a side player to Ali. In one of the time shifts, we find Ali's character talking with local prosecutors a decade after he's left his old detective job (as McConaughey and Harrelson did in Season One). This Ali still has the haunted quality of his earlier years but seems marginally more adjusted to the world.
(His character had been in Vietnam, and the memories were still fresh when he caught the case involving disappeared kids that triggers the show's plot.)
The aged version of Ali's character gives interviews to a TV crew putting together a show called True Criminal. Those talks force his character to relive the events earlier in his life, and the results are mostly not positive for the character.
Since this is True Detective, we don't have to tell you about the ominous music playing in the background, the strange conversations that occasionally pop up between characters, or the nightmares that seem to be lurking around every corner.
At least in the early episodes, the show's trappings don't distract viewers. With a star like Ali delivering on such a high level, True Detective Season Three will be a must-watch.
Check out The Cheat Sheet on Facebook!