From 'Make It Right' Featuring Lauv to 'Boy With Luv' Featuring Halsey, Here Are Some of the Artists BTS Collaborated With
Oh my, my, my! These K-pop idols sure keep themselves busy, collaborating with artists individually and as the group, BTS. Some of their songs have gone viral, including "Boy With Luv, featuring Halsey. Here's a list of some artists BTS collaborated with, including Lauv, Charli XCX, and Halsey.
Recently, BTS and Lauv premiered a new version of 'Make It Right'
Hot off the heels of their period of "rest and relaxation," the BTS boys are back with a new version of their song "Make It Right." This song, originally off of their album Map of the Soul: Persona, features new lyrics and a new artist — Lauv. During one interview, BTS explained that they've admired love for a while. It was only fitting that the two took their friendship to the next level with this collaboration.
"We're like so fanboys of Lauv, and he said he wanted to come to our show," RM said during an interview with Radio.com. "We found out that we were both each other's fans, and he just said like, let's work. That's how it happened."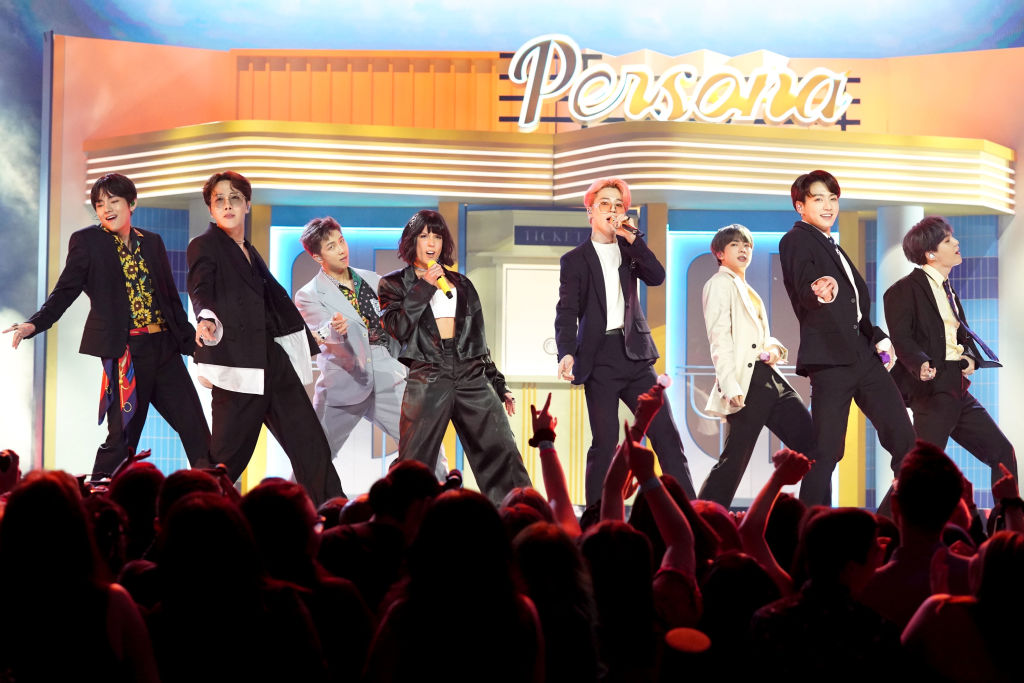 BTS worked with Halsey for their song 'Boy With Luv'
One of the most popular songs off of the group's recently released album, Map of the Soul: Persona, is "Boy With Luv." This song and music video features American artist, Halsey, who performed with BTS during the Billboard Music Awards. Additionally, "Boy With Luv" earned nominations at this year's MTV Video Music Awards, including Best Collaboration, Best Choreography, and Best Art Direction.
"I'm so glad to see everyone excited and talking about 'Boy With Luv'!" Halsey tweeted. "ARMY, thank you for embracing this collab. Remember your boys love you and always want to make you happy. This has been a historic opportunity and we've had a blast."
BTS and Charli XCX released their song 'Dream Glow,' which appears on BTS World
For BTS's phone game, the group released multiple songs featuring other artists. That includes "Dream Glow," which has British singer and songwriter, Charli XCX. Although Charli XCX is best known for solo songs like "Boom Clap" and "Boys" she's known for collaborating with unique artists. On her own albums, like the recently released Charli, the artist featured many other prominent musicians. That includes Lizzo, Kim Petras, and Haim. During an interview with Glamour, Charli XCX elaborated on her collaboration choices.
"I don't listen to a lot of other music aside from people that I work with or my own, which probably sounds really narcissistic and crazy. But I work with people because I think they're the best," Charli XCX said. "I love being a curator. I just think it's fun because I know I'm smart enough to do it."
Since their debut, BTS collaborated with other artists, including Juice Wrld, Steve Aoki, and Zara Larsson. Individually, the K-pop artists worked with artists like Lil Nas X and Becky G. Music by BTS, including "Boy With Luv" off of their album Map of the Soul: Persona is available on Spotify, Apple Music, and most streaming platforms.