Mandy Moore Net Worth: How Much She Makes Per Episode on 'This Is Us'
Mandy Moore might have landed in the spotlight as a young pop star, but today she's an award-winning actress on NBC's hit series, This Is Us. On the show, Mandy Moore portrays Rebecca Pearson, a mother of three (known as the "Big Three") and wife to Jack Pearson (Milo Ventimiglia). The series takes place in present day, with flashbacks that showcase the Big Three's childhood, Jack and Rebecca's marriage struggles, and how they navigate life as a family after Jack suddenly passes.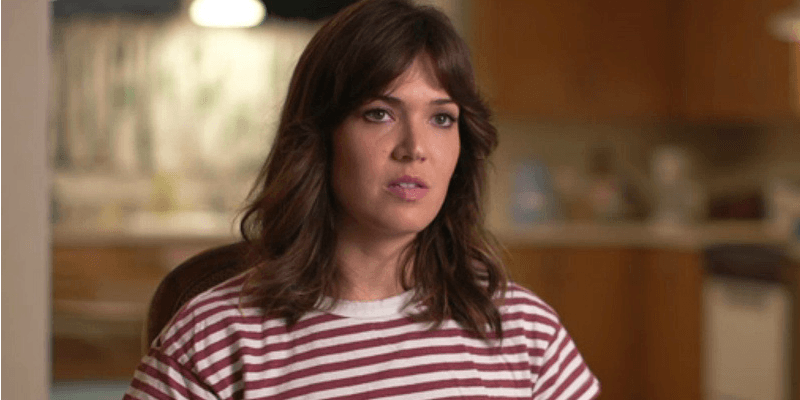 Mandy Moore's role as Rebecca Pearson has earned her many award nominations. In 2017, she received a People's Choice Award nomination for Favorite Actress in a New TV Series and 2017. In addition, she received a 2017 Golden Globe nomination for Best Supporting Actress in a series, miniseries, or television film. The show has also seen a handful of award nominations and wins, including a 2018 Screen Actors Guild Award for Outstanding Performance by an Ensemble in a Drama Series.
Mandy Moore net worth
With the show's success, the This Is Us star is at the height of her acting career. Despite her seemingly recent rise to the top, Mandy Moore has worked as an actress since the early 2000s and is known for her roles on A Walk to Remember, Chasing Liberty, and Disney's Tangled. She recently starred in 47 Metres Down with Claire Holt and is rumored to appear in Midway in 2019.
According to Celebrity Net Worth, Mandy Moore's long career as an actress has paid off. The This Is Us star is allegedly worth around $10 million.
How much does Mandy Moore make per episode on 'This Is Us'
Mandy Moore's role on This Is Us is a significant one — which landed her a top-earning salary. According to a 2017 report in Variety, Mandy Moore makes $85,000 per episode in season 2. She — along with other cast members — also earned a $250,000 bonus in August 2017 as a thank you from NBC.
That said, there is no word on Mandy Moore's salary for This Is Us season 3, which airs Tuesday, September 25, 2018, on NBC. However, with the show's continued success, the actress — along with her fellow cast members — likely received a salary increase.
How much does the cast of 'This Is Us' make per episode
According to Variety's 2017 report, the highest paid actors on NBC's This Is Us are Mandy Moore and Milo Ventimiglia. The actors brought in $85,000 per episode in season 2, which amounts to about $1,530,000 per season. Sterling K. Brown made $75,000 per episode (around $1,350,000 for the season). And, Chrissy Metz and Justin Hartley made $40,000 per episode (around $720,000 for the season).
With the massive success of season 2, it is likely that all five starring actors — along with other re-occurring cast members — received a major salary increase for season 3.
Check out The Cheat Sheet on Facebook!