Here's What Mandy Moore Is Saying About The Sexual Misconduct Allegations Against Ex-Husband Ryan Adams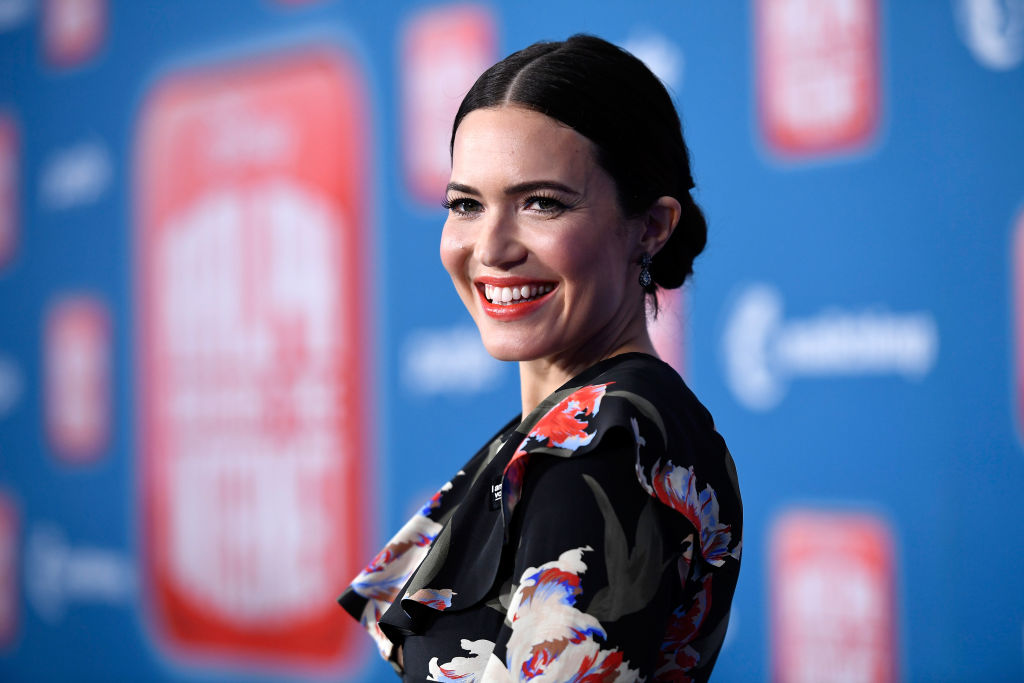 New allegations of sexual misconduct have been revealed against Whiskeytown singer Ryan Adams. Mandy Moore, his ex-wife, is among those speaking out against him. Here's what the actress and singer had to say about her ex-husband.

How did Mandy Moore and Ryan Adams meet?

Rumors of Moore and Adams dating began in 2008, though Adams denied them at the time. They were married in March 2009, shortly after announcing their engagement. Moore was just 25 at the time. Less than six years later, they split up.

Here's what we know about their divorce

Though all had appeared well to the public up until then, Adams filed for divorce from Moore in Jan. 2015. The official statement called their decision "a respectful, amicable parting of way." Years later, Moore spoke a bit more frankly, calling her marriage "a very unhealthy situation," adding, "I didn't choose the right person."

The sexual misconduct allegations against Ryan Adams

The allegations against Adams were revealed in a New York Times article published on Feb. 13, 2019. The story details Adams' "manipulative behavior" as well as sexual misconduct towards several young women looking to pursue a career in music, including Moore herself. Adams denies the allegations.

Among the specific incidents detailed in the article, one involved an underage girl, referred to as Ava. In the digital conversations gathered by the Times, Adams requested nude images of Ava and engaged in "graphic texting" with the minor, as well as video calls on Skype. Reflecting on the dynamic of their relationship, Ava said, "It was just sexual power."

This is what Mandy Moore had to say about her ex

All of the allegations recounted in the article occurred during Moore's marriage to Adams. But by 2013, when Adams began to correspond with Ava, Moore had already experienced his "psychologically abusive behavior," as she described it. Moore was just 23 when they met, and working to move out of being a teen pop star. Adams expressed to her that he could help her in her career, but the opposite turned out to be true.

"His controlling behavior essentially did block my ability to make new connections in the industry during a very pivotal and potentially lucrative time — my entire mid-to-late 20s," she told the Times. Moore's last album, Amanda Leigh, was released in 2009 and completed prior to her wedding.

Moore is married to Taylor Goldsmith

In Nov. 2018, Moore married Taylor Goldsmith, who is also a musician. He is the lead singer of folk-rock band Dawes. The pair began dating in 2015 after meeting on Instagram and were engaged in 2017. They also had a chance to work together when Goldsmith composed the song "Invisible Ink," sung by Moore and featured on her hit TV series This Is Us.
Things fell into place quickly for Moore when she began dating Goldsmith, though it didn't erase what she had been through. "I was still dealing with the trauma of my divorce when we started dating," she about the beginning of her relationship with Goldsmith. "Taylor was steadfast in his support—that was a huge sign for me."

Moore's music career is on an upswing

Despite her busy schedule with This Is Us, Moore is getting back into music. She sang backup vocals on Dawes' 2016 album, We're All Gonna Die, and has expressed plans to record a new album herself in the near future. And there's no one standing in her way now. "I want to make music," Moore said in the Times article. "I'm not going to let Ryan stop me."