Mandy Moore Hits The Road In 2020: The Where And When Of Her First Tour In Over A Decade
Actress and musician Mandy Moore has been focusing on the former rather than the latter part of that title for the past decade. Now, she's switching gears, and we're about to get a lot more of her musical talent as she heads out on the road for a new tour. Here's what you need to know.
Mandy Moore started off as a singer
It's been just over 20 years since Moore first broke out on the scene. Around the same time as Britney Spears, Christina Aguilera, and other young bubblegum pop stars of the moment, Moore's debut single, "Candy," became a massive phenomenon. She toured alongside boy bands like the Backstreet Boys and NSYNC.
Moore began to churn out music at an impressive rate. Her second album, I Wanna Be With You, came out just five months after her first, and her third just a year after that. Moore then took a break and focused on acting, but came back to music, putting out three more albums in six years.
Today, she's known for 'This Is Us'
Unlike her fellow teenage icons, Moore actually managed to launch an acting career at the same time. She packed a punch with two films released back to back that showed her range: The supporting role of mean girl Lana in The Princess Diaries and the heartbreaking heroine in A Walk to Remember.
Moore's acting career has continued fairly steadily over nearly two decades. She held recurring roles in series such as Scrubs, Grey's Anatomy, and Red Band Society, before landing her first main cast member gig as Rebecca Pearson in This Is Us. She earned an Emmy nomination for the role in 2019.
Why did Mandy Moore making music?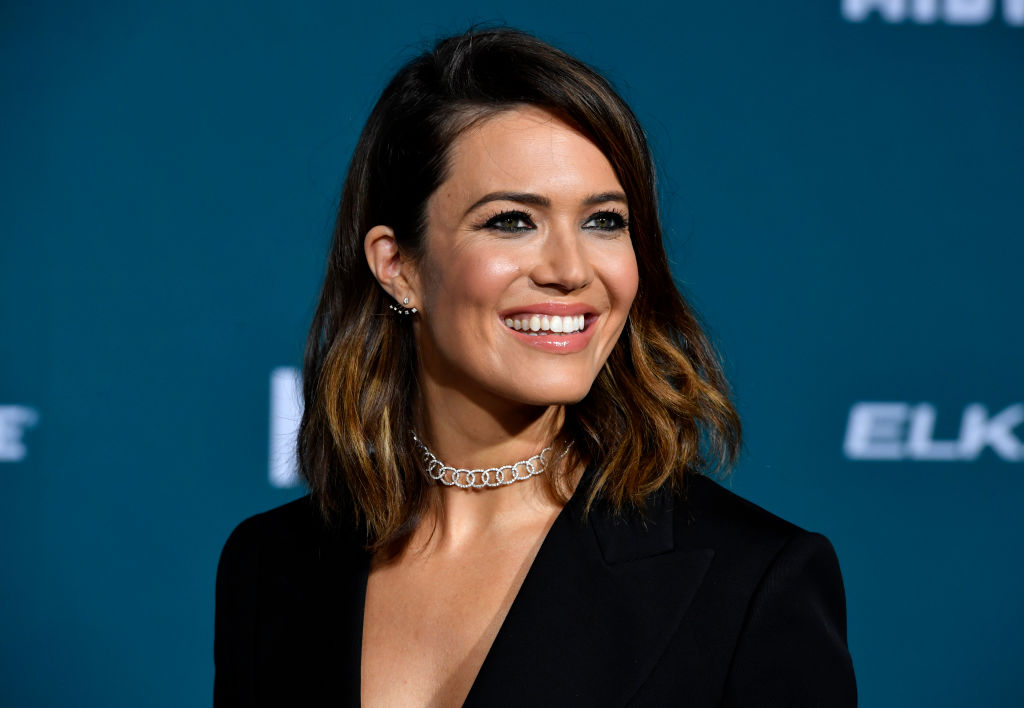 So why did Moore continue to act but refrain from making music? The reason has to do with her personal life. She was in a relationship with singer Ryan Adams from 2008 through 2014, and they were married from 2009-2016. Adams was later accused of sexual misconduct and "manipulative behavior," and Moore is among his victims.
"His controlling behavior essentially did block my ability to make new connections in the industry during a very pivotal and potentially lucrative time — my entire mid-to-late 20s," Moore said in early 2019. Adams had initially told her he would help her transition from teen pop star to adult musician, but instead, he hindered her career growth while they were together.
She's resumed her musical career
Moore went through a lot in the years following her relationship with Adams. She met and subsequently married Taylor Goldsmith of the band Dawes, who helped inspire her creatively and encouraged her to get back to her first love: music.
Now, there's finally new music to listen to. Moore released her first single since 2009, titled "When I Wasn't Watching" on Sept. 17, 2019. (She did sing music for the Tangled soundtrack, but this is specifically referring to her own music). Her second single, "I'd Rather Lose," was released on Nov. 1, 2019.
When is Mandy Moore going on tour?
What comes after a musical release? A tour, naturally. Moore announced in Nov. 2019 that she's planning to get out on the road with her new tunes in 2020. In fact, she even asked fans where they'd like her to play.
On Nov. 19, 2019, Moore shared her official tour dates for her upcoming North American tour. She's kicking things off in Pittsburgh on March 20, 2020, and concluding on May 9, 2020, in Denver, CO. Tickets go on sale on Friday, Nov. 22, 2019. Learn more here.