Many Fans Missed Steve's Sweet But Subtle Tribute to Sam in 'Avengers: Endgame'
Even though Sam Wilson (Anthony Mackie) will be part of the focus in Disney+'s eventual Falcon and the Winter Soldier series, no one should forget Sam was dusted at end of Infinity War. After being resurrected at the end of Endgame, Wilson was then given the shield by Steve Rogers to become Captain America.
Before this occurred, though, was an interesting plot development not many have discussed. MCU fans on social media recently brought it up, giving purpose to how much Steve thought of Sam.
It relates to a PTSD treatment facility where Sam was first introduced. Before the post-snap events occurred, it appeared Steve was paying tribute to Sam by becoming a VA counselor.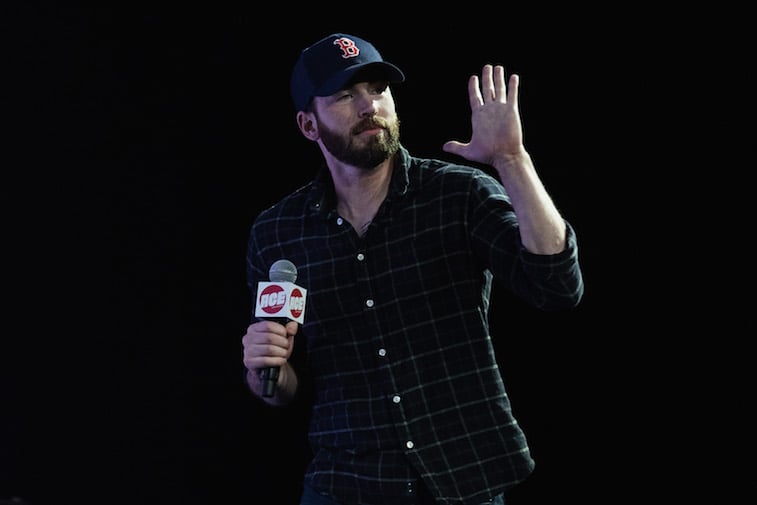 Looking back to when Sam Wilson was first introduced
When Sam Wilson first made his appearance in Captain America: The Winter Soldier, he was a former USAF pararescueman who happened to be out on a jog while living in Washington, D.C. There, Sam and Steve Rogers met up during the run, leading to instant friendship.
While the main connection was Sam offering to help Steve track down Bucky Barnes, it was also revealed Sam was working in a PTSD clinic at a local VA office. He was treating other veteran soldiers who had gone through the throes of war and dealing with the mental after-effects.
Even though not enough focus was placed on this, it was clear to Steve how committed Sam was to this program. Once Sam became an official Avenger, though, no more discussion or reference to that PTSD clinic was made until later.
After dealing with the epic tragedy of the snap in Infinity War, Steve also grieved the initial death of Sam. In the process, he starts helping PTSD patients himself during Endgame. Since he also suffers from PTSD after fighting in WWII, it all made sense. Others see it as a nod to Sam.
Did Steve Rogers work in PTSD therapy as a tribute to Sam?
Fans on Reddit recently brought this scene forward as a reminder of how significant of an Easter Egg it was. Even so, some fans debate whether Steve took on this role because he was guilty over Sam dying in the snap, or if it was just a logical extension of what he would have done anyway.
One user picked up on an interesting quote Steve uttered: "For as long as I can remember, I just wanted to do what was right. I guess I'm not quite sure what that is anymore. And I thought I could throw myself back in and follow orders, serve. It's just not the same."
This quote seems to say a lot while giving both sides to the argument it was a logical move forward and a Sam tribute. Steve was also likely wrestling with guilt he could not stop Thanos from using the Infinity Stones to wipe out half of all civilization. Being useful to people like him was the best thing he could do while stepping in for his friend.
Having this happen also seemed to pave the way toward Steve's decision to pass on his shield to Sam once the latter came back to life.
Sensing the genuineness of Sam Wilson
A lot of analysis has been done about why Steve picked Sam to become Captain America. Steve avoided picking Bucky, only because latter still had so much more to prove after being a brainwashed villain for so long. Some of the other Avengers were too involved in their own superhero personas to take the shield.
Clearly, Steve knew Sam had a genuineness in caring for other people, possibly knowing this from first sight at that PTSD counseling clinic. Plus, Steve said "You're a good man, Sam" just before entering the Quantum Realm to travel back to the 1940s.
A sense of empathy in a superhero named Captain America almost seems apropos to the real world. In Falcon and the Winter Soldier, that may be proven all over again.