Marcus Scribner from 'Black-ish' Dishes About Junior's Future
Although some students dread the thought of going back to school, actor Marcus Scribner from the hit TV series, Black-ish says he's always looked forward to it.
The 19-year-old told Showbiz Cheat Sheet he loved each new school year. "It was never really scary because of the coursework because I was always on top of my schoolwork," he says. "But, you get used to having the same schedule every day for a year. And then you get to switch it up the next year and you're not sure if you are going to be with your friends, and it's all those kind of concerns."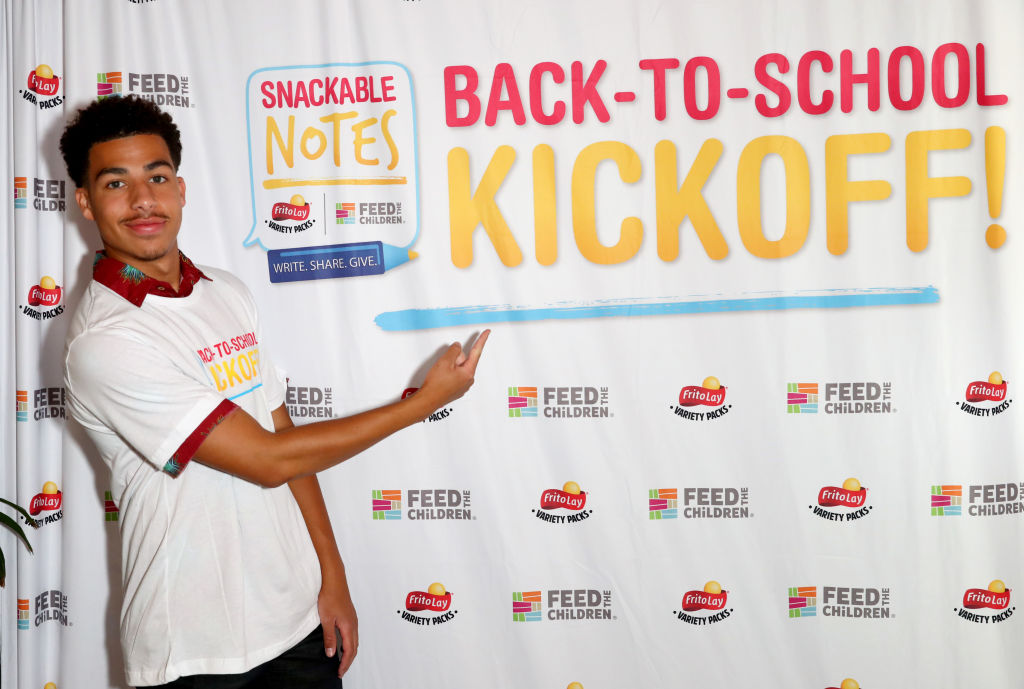 "It kind of excited me to see how the year would change up and what new challenges were ahead," he added. "And moving up year by year and seeing new teachers."
Scribner was always a good student, a lot like Andre Johnson Jr., aka "Junior," the character he plays on ABC's Black-ish. Scribner and Junior also took a gap year after high school. But unlike Junior, Scribner is heading off to college and is currently enrolled at the University of Southern California this fall.
Marcus is leaving for college, but Junior wants to try adulting
Scribner says he's going to be juggling 12 hour days of filming along with his classes at USC. He plans to attend college part-time, especially while he's filming. During the season finale of Black-ish, viewers learned that Junior put his foot down about going to college, claiming to be ready to explore the big bad world as an adult.
"Obviously he's managing Migos' social media account and doing everything in the advertising world," Scribner shares. "So he's moving out, and he's taking the bull by the horns and really putting himself out there and what he wants to do and what path he wants to take in his life. So he's a man in the working force trying to figure it out."
But Scribner admits, "I don't even know what to expect from Junior. A very volatile situation he's in and I'm sure he'll make the best of it."
Junior will show up at college … but only to visit
While viewers will be treated to more of Junior's adventures on Black-ish, they will also have more bonus time with him on the hit spinoff show Grown-ish. When Junior's older sister, Zoey (Yara Shahidi) headed off to college, producers created a special show that allowed fans to follow along with her.
Junior already made quite an impression when he visited Zoey the first time and apparently, he's going back to Cal U for more. "I'll be in Grown-ish, in three episodes this season which is super exciting. It's a great collab, had a lot of fun with that."
Scribner is also excited about the third arm of Black-ish, called Mixed-ish. The show will be a flashback to when Junior's mother, Rainbow Johnson, played by Tracee Ellis Ross, was a mixed-race teen growing up in the 1980s. Of course, viewers probably aren't likely to see Junior in that installment.
"Unless Junior is a time traveler, that won't be possible," he laughs. "But I'm super excited for both of those shows. Plus continuing to build out Junior's storyline and see where he goes."
He is also excited about this project
When Showbiz Cheat Sheet caught up with Scribner he and his father were about to meet with 70 families to give out books, school supplies, hygiene supplies, and food, courtesy of Frito-Lay Variety Packs. "I'm super pumped about this partnership with Frito-Lay Variety Packs and snackable notes," he says.
He explains the fun and sweetness behind the snackable notes. "They are these little notes on the bags of Frito-Lay Variety Packs for parents to write a note to their kids when they take their lunch box to inspire them or make them feel good," he continues. "I remember growing up, my mom would always write notes on my paper lunch bag. It would make me feel good during recess. You'd go outside and read 'I love you' so I'd think, 'Dang somebody loves me!'"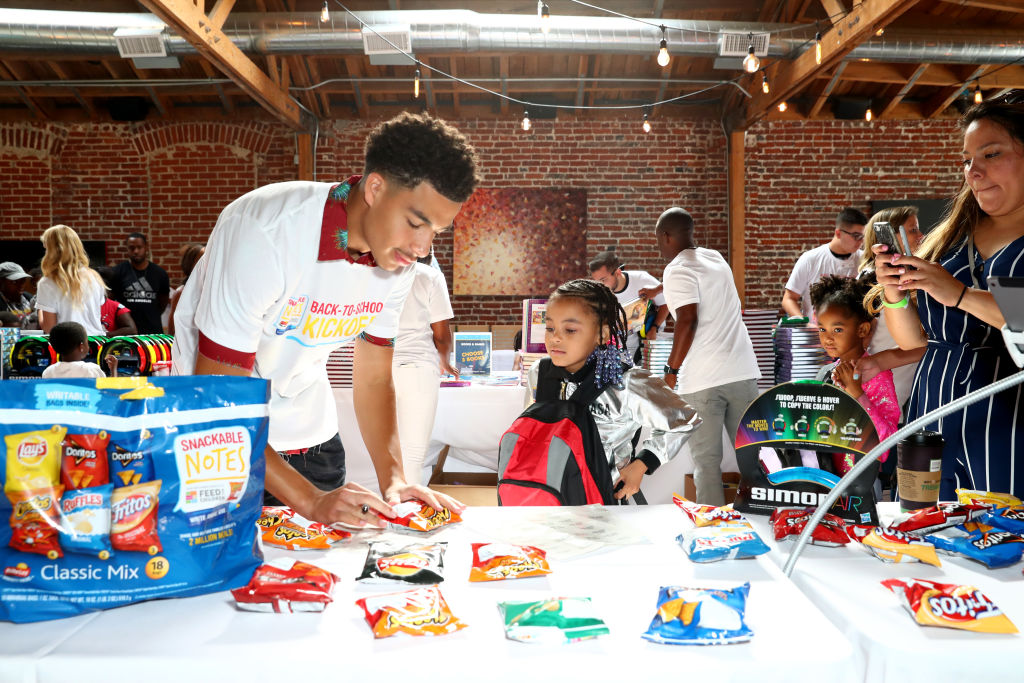 "So it's super exciting and also, you can go to www.SnackableNotes.com and upload your note that you wrote to one of your loved ones," he explains. "And Frito-Lay Variety Packs will donate $1 to Feed the Children, which will help to supplement up to 2 million meals, which is an insane number to me. It's going to help a lot of people and a lot of kids."