Who is Maren Morris and Why Is She Posing For 'Playboy?'
Famous Grammy-winning country music singer, Maren Morris, recently came under fire from her fans after her Playboy announcement. Even though some of her followers disagreed with her choice to strip down for the magazine, Morris stands by her decision. Her husband, Ryan Hurd, also shared her news on his social media account and reminded everyone that Morris is taken. Why did Morris choose to pose for Playboy?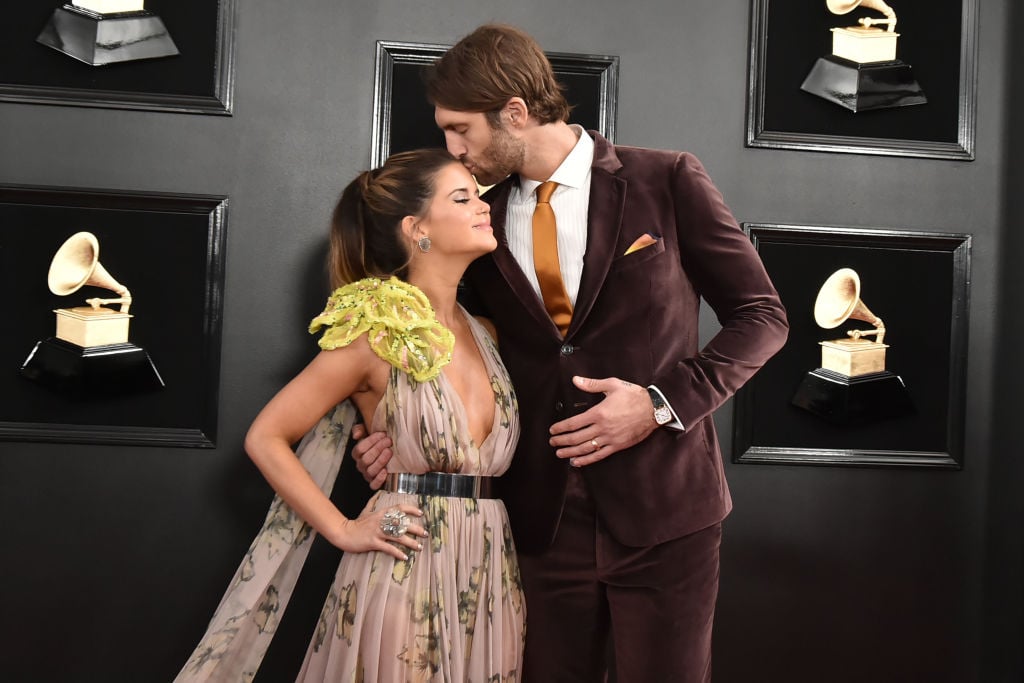 Who is Maren Morris?

Maren Morris was born April 10, 1990, in Arlington, Texas. She also has a younger sister. Her love of music began at the age of 12 when her father bought her a guitar. She dropped her debut album, Walk On, by Mozzi Blozzi Music at 15-years-old. She then released another album, All It Takes two years later by Smith Entertainment.

Morris attended the University of North Texas and graduated in 2010. She then dropped a third album, Live Wire, by Mozzi Blozzi Music a year later. In 2013, Morris met country singer Ryan Hurd, and they began dating two years later. Hurd proposed in 2017, and they married the following year in Nashville, Tennessee.

Maren Morris' country music career

Morris decided to try her hand at songwriting and wrote for Tim McGraw and Kelly Clarkson. Her first album that made a splash in the country music world was 2016 Hero. The album peaked at number one on the Top Country Albums chart and number five on the Billboard 200.

Hero earned Morris four Grammy Award nominations, and Billboard Women in Music honored her later that year. She has since toured with Sam Hunt and Taylor Swift. Morris dropped the lead single from her upcoming album, Girl and announced the worldwide tour for it in January 2019.

Morris released her EP, Maren Morris: Reimagined, exclusively on Apple Music, May 31st, 2019. The EP included three songs, produced by Dave Cobb, and they are acoustic versions of her hits, "The Middle," "Girl," and "Bones." Apple Music also dropped a short documentary accompanying the EP, and it showed behind-the-scenes footage. Additionally, Morris explained the meanings of each song in the short film.

Morris has received eight Academy of Country Music Award nominations and won one. She's also won two APRA Music Awards, two Billboard Music Awards and a 2017 Grammy Award for Best Country Solo Performance. The Country Music Association also awarded her the 2016 New Artist of the Year.

Why did Maren Morris pose for 'Playboy?'

Morris announced to her Instagram followers that "something with Playboy is coming next week." However, she received backlash from some of her fans who claimed they were disappointed in her and unfollowing her. Her critics also commented saying Morris was betraying her husband by taking the photos. But, Hurd shared the news on his page and reminded everyone that Morris is "taken."

Morris then responded to her critics via Instagram Story. She said, regardless of people who want to "slut-shame" her, she wants to "live and love." Morris continues explaining that she has recently accepted herself and "will put these photos in a frame."