Maren Morris Surprised By Baby's Gender After Last Album 'Girl'
Maren Morris is one of the hottest country artists in music today. Her impressive range and way with words have earned her multitudes of fans, and her star just keeps rising as the months go on. In addition to all of Morris's professional success, she has been experiencing a fruitful personal life as well.
The singer recently married Ryan Hurd and the two are expecting their first child together. Read on to learn how Morris became famous, how long she's been with Hurd, and why the gender reveal for their baby was so surprising to her.
How did Maren Morris become famous?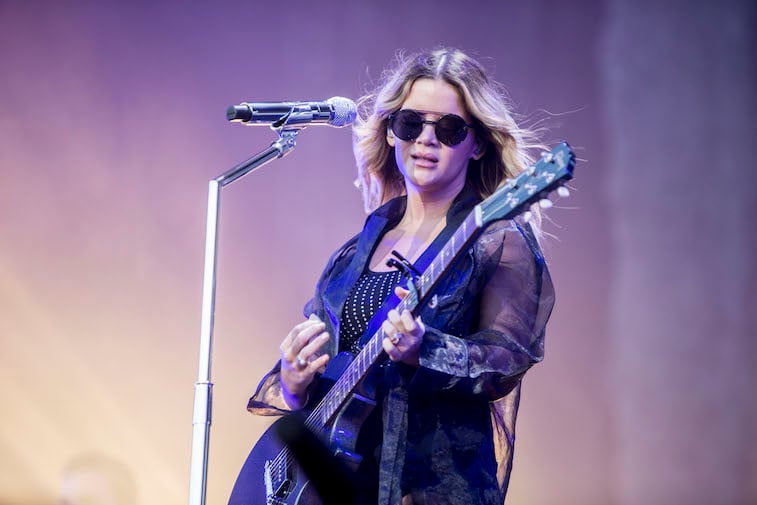 Born in 1990 in Arlington, Texas, Maren Morris has actually been in the entertainment industry since she was 15 years old. In 2005, Morris released her debut album, titled Walk On. She released a follow-up album in late 2007, but after she failed to gain a lot of traction in the industry, Morris turned her attention to furthering her education. After graduating from the University of North Texas in 2010, she released her third album, Live Wire, in 2011.
Morris finally started getting attention from the Nashville elite and began writing songs for some other country artists. In 2015, Morris's song "My Church" started getting a lot of airplay and drew the attention of both critics and fans. 2016 was truly an incredible year for Morris, as her popularity grew by leaps and bounds. She even toured with massive artists like Keith Urban and Sam Hunt.
Morris hasn't yet slowed down, either — her music remains very popular, and her latest album, Girl, was released in March. She even achieved crossover success with the hit song "The Middle."
When did Maren Morris start dating Ryan Hurd?
Maren Morris's personal life has been happy and healthy, a rarity for major celebrities. She met fellow country music artist Ryan Hurd in 2013 and the two started dating that same year. Morris later opened up about the way their relationship began, admitting that they began as collaborators, working on a song together, and spending a great deal of time getting to know each other both in and out of the studio.
Morris and Hurd dated for four years before Hurd proposed in the summer of 2017. The two tied the knot in a stunning Nashville ceremony in March 2018 and didn't wait long to start their family.
Is Maren Morris having a boy or a girl?
In October, both Morris and Hurd shared pictures of Morris's baby bump on Instagram, revealing that in 2020, they would be welcoming a baby into their family. While some parts of pregnancy Morris likely expected, there was one particular element that surprised the singer.
In an early November interview, Morris revealed that she always thought she would end up having a girl. Morris explained that there was a lot of feminine energy surrounding her, especially with the release of her latest album, Girl.
"I've never really had a male sibling or anything like that, so I had just felt like I'm gonna have a girl 'cause I'm constantly surrounded by women," Morris revealed.
She admitted that she was shocked when the gender test revealed to them that they would be having a boy. Still, she maintains that she doesn't really have a preference for one gender or the other and stated that, "honestly, I was so happy with either."
While the happy couple hasn't revealed their exact due date, it seems likely that the baby will be arriving sometime in late spring.
Stay tuned to Showbiz Cheat Sheet for all the latest Maren Morris news!