Margot Robbie Is Also Confused About the Next Harley Quinn Movie
A lot is happening in the DC Extended Universe, so much so that even its stars can't seem to keep up. With confusing reports about numerous films with the Joker at the center, it seems the folks over at Warner Bros. and DC Films are trying to get on Marvel's level — but right now, they have us all scratching our heads.
In a 2017 interview, Margot Robbie, who starred as Harley Quinn in the lackluster Suicide Squad, told The Wrap, "I think next year I'll be back in the fishnets wielding a baseball bat. I hope." However, when asked which Joker film we should expect to see Robbie's manic supervillain in, the actress was just as perplexed as the rest of us.
So what's the deal with all of these Joker films?  Should we expect to see another actress as Harley in one or more of the new flicks? Will Jared Leto return to reprise his role as the villain? Here's everything we know about the upcoming movies featuring Harley Quinn and the Joker, including the latest big announcement (page 7).
Suicide Squad 2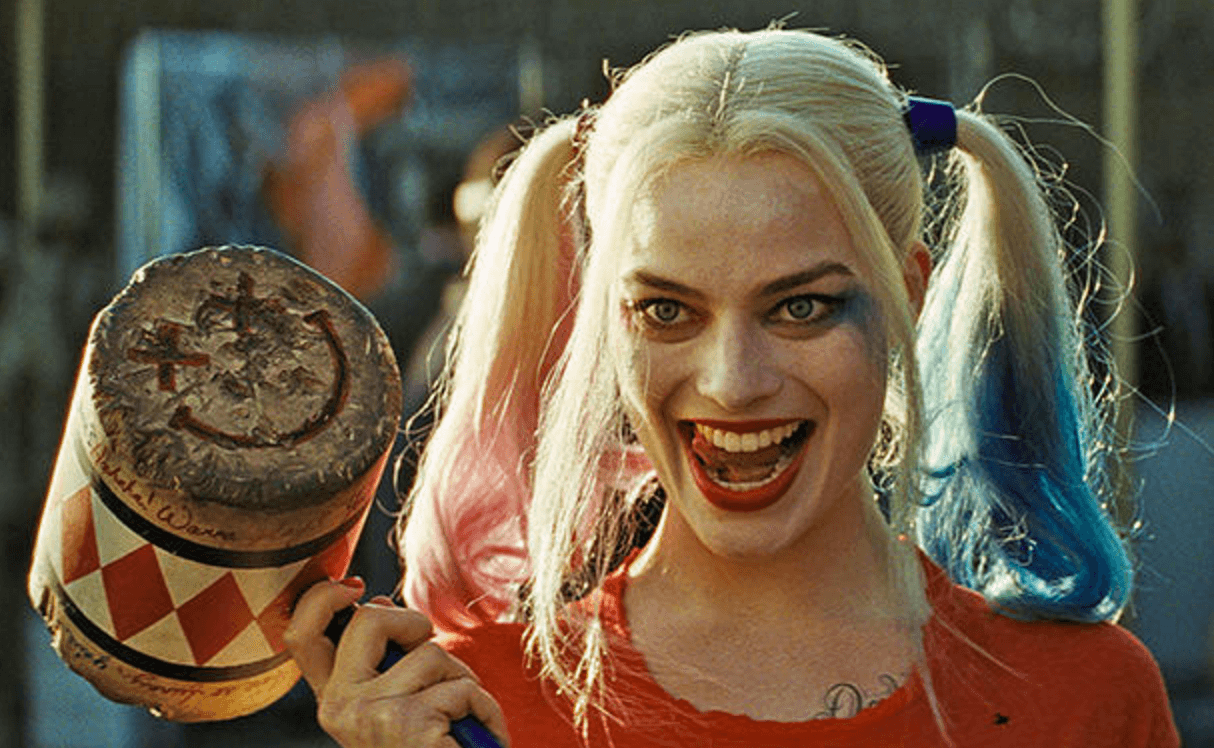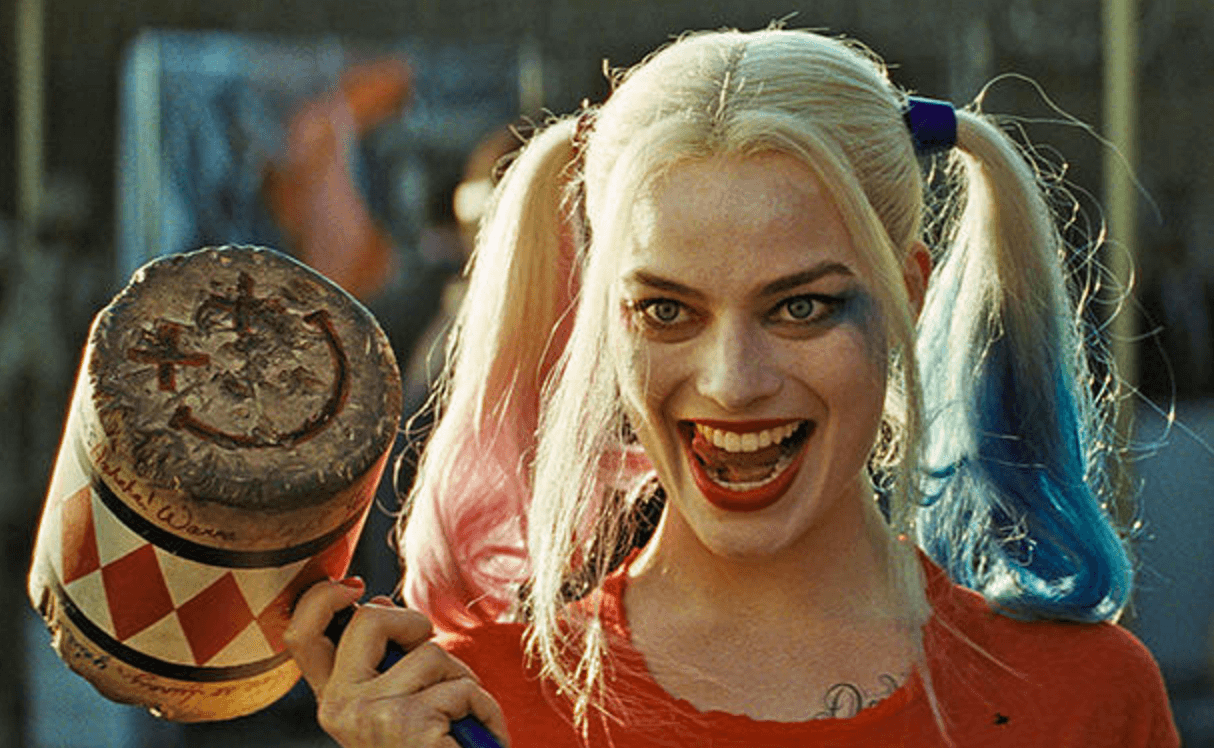 A release date has not been nailed down just yet for the second film in the Suicide Squad franchise, but we do know that the film is on its way. The Accountant director Gavin O'Connor has signed up to write and direct the film. Therefore, it might have a completely different look and tone than the original. Production for Suicide Squad 2 was slated to begin in mid-2018, but has likely been pushed back to 2019 following the Birds of Prey announcement (more on that to come).
We would assume that Robbie, Leto, Will Smith, Viola Davis, and the rest of the gang will be back in formation to reprise their respective roles, but since they all have pretty full schedules at the moment, it may be hard for the DCEU to pin them down. The film will definitely need Robbie to reprise her role as Harley Quinn because, despite all of the negative press and reviews of Suicide Squad, folks seemed most impressed with her work.
However, if Robbie's Harley is MIA for Suicide Squad 2, we will likely see her in the David Ayer-helmed, Gotham City Sirens. Let's just pray that the movie gods will have mercy on us all and give Suicide Squad 2 the R-rating it so desperately deserves.
Gotham City Sirens
#Sirens4ever pic.twitter.com/sutAD9O4G7

— David Ayer (@DavidAyerMovies) December 14, 2016
Ayer has passed the Suicide Squad torch to O'Connor because he has now set his sights on developing a Gotham City Sirens film. Quite frankly, it sounds pretty amazing. The film is a Suicide Squad spin-off with the villainous ladies of the DC Universe at the center of the story. In Ayer's movie, Robbie's Harley Quinn teams up with Poison Ivy and Catwoman.
No details about the film's plot have been announced just yet because Ayer is still working on the script. However, on Twitter, the Bright director did hint that the sadistic kingpin, Black Mask, is the antagonist who the ladies will be teaming up against. Leto is also supposed to reprise his role as the Joker in the film.
With all of the Suicide Squad backlash and reports that DCEU intervened and greatly altered the film from its original cut, we're shocked Ayer is back in bed with the team. Still, if things do work out for this movie, we're hoping it's as diverse and iconic as we know it can be.
The Joker origin story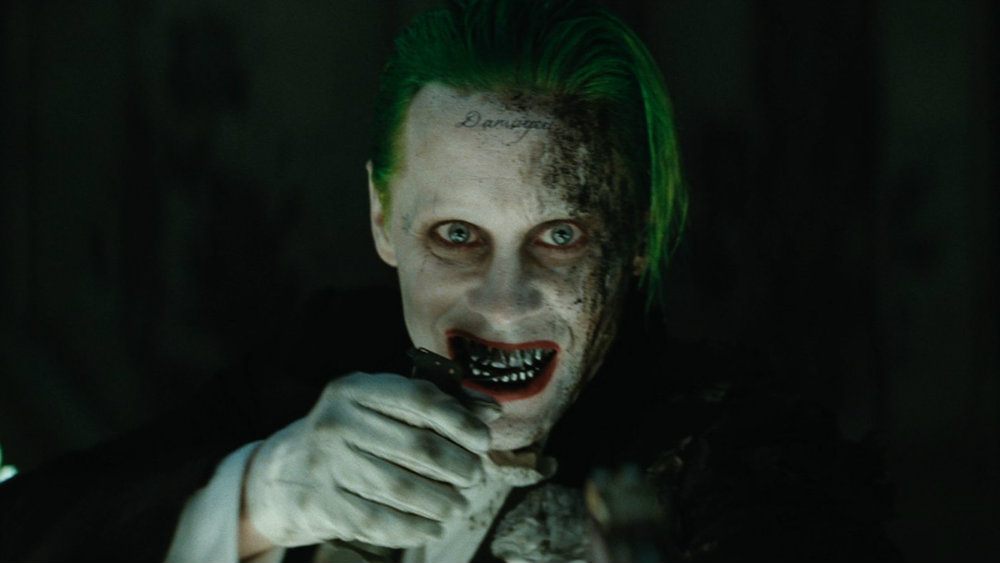 We have just two words: Martin Scorsese. From Jack Nicholson to the late Heath Ledger, there have been some incredible renditions of the Joker. Now, the legendary Scorsese is ready to put his own spin on the timeless character.
Recently, Deadline reported that Scorsese would be producing a film on the Joker's origin story. The Hangover's Todd Phillips and 8 Mile scribe Scott Silver will co-write the script with Phillips directing. According to Deadline, the film will be a "gritty and grounded hard-boiled crime film set in early-'80s Gotham City that isn't meant to feel like a DC movie as much as one of Scorsese's films from that era, like Taxi Driver, Raging Bull, or The King Of Comedy."
Since this is an origin story, we assume Warner Bros. will be casting someone just a tad younger than Leto for this version of the Joker. After seeing what he did with It, we'd pay all of our money to see Bill Skarsgård bring the criminal mastermind to life. As for Harley Quinn, we highly doubt we'll see the character at all in this film.
A criminal love story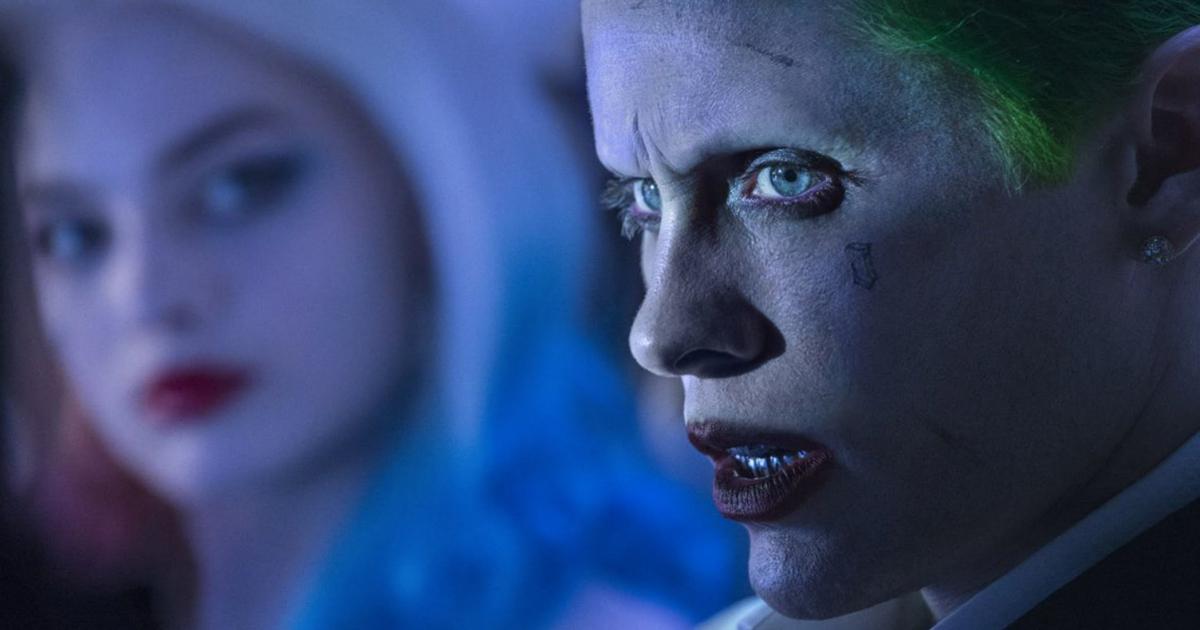 One of the biggest disappointments of Suicide Squad was how the film treated the relationship between Harley Quinn and the Joker. The movie had all of the bells and whistles that it needed, and Leto and Robbie even had some amazing chemistry — but for some reason, the romance between the supervillains just fell flat.
Now, Warner Bros. is looking for a do-over. According to The Hollywood Reporter, Leto and Robbie will reprise their roles in "an insane and twisted love story. When Harry Met Sally on Benzedrine." Crazy, Stupid, Love and This is Us writer-director duo, Glenn Ficarra and John Requa, are reportedly in final negotiations to get the film in development.
Since Ficarra and Requa clearly know how to write about love, we'd rush to the theaters to see their interpretation of the Joker and Harley Quinn's twisted love story.
Jared Leto's Joker
With all of the buzz and marketing surrounding it, Leto's interpretation of the Joker was highly anticipated. Unfortunately, his role in Suicide Squad just missed the mark. And yet, we don't think the Academy Award-winning actor is incapable of pulling off a truly sensational performance as the expert chemist. He just desperately needs the right material.
Though it seems that Leto will be appearing in at least the Joker-Harley Quinn romance film and Gotham City Sirens, the actor is just as puzzled as we all are about how all of these Joker films will work. Recently, Leto spoke to ODE saying,
I'm a little confused too, but yeah, there are a couple of things happening in the DC world, and I loved the Joker, he's a great character, a really fun character to play. It's a big universe, and when you play the Joker, there's no ownership there. You have the honor of holding the baton for a little while and then passing it off. But there are other films in development, and I'm excited to see what comes from them.
We suppose we'll just have to wait and see how this all works itself out.
The Batman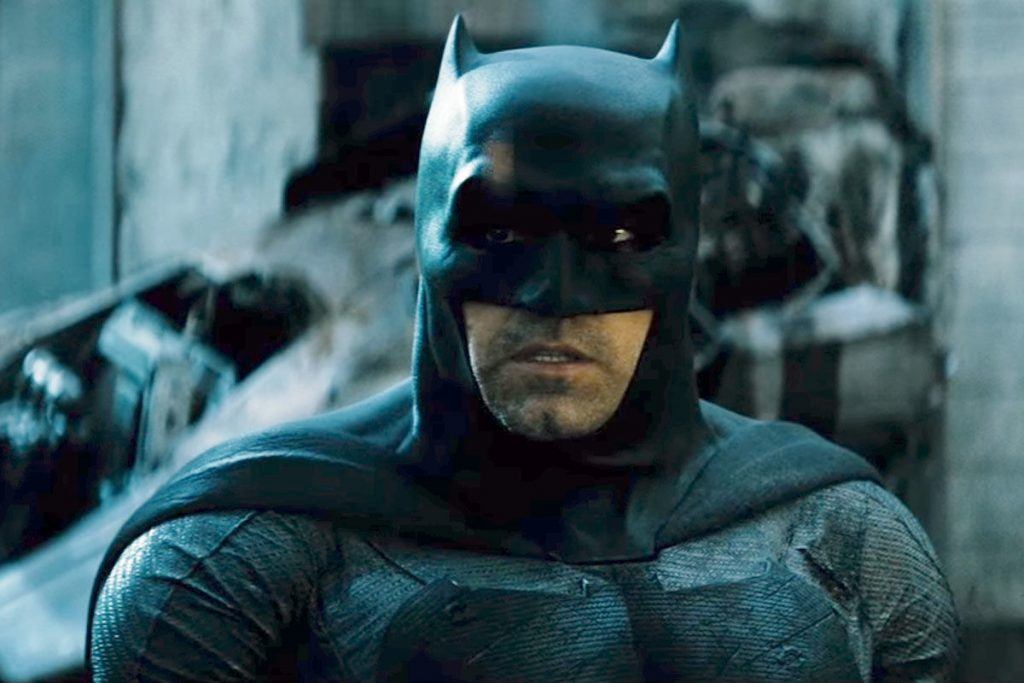 DCEU has about a zillion projects on their slate — all in various stages of development and many without release dates. One of the biggest projects not involving the Joker or Harley Quinn (as far as we know) is Matt Reeves' highly anticipated The Batman. The War for the Planet of the Apes director plans to do a noir-style trilogy of the Caped Crusader. However, Reeves recently tossed out the original script, so who knows if we'll actually see the film in 2019 when it was originally set to premiere.
Right now, it looks like Ben Affleck will be reprising his role as Bruce Wayne. However, we can't see the war-weary and older Batman making it through all three films of the trilogy. Many fans have a theory that Reeves' trilogy will actually pave the way for Batman Beyond.
Fans of the animated series know that Batman Beyond centers around teenager Terry McGinnis, a protegee of Bruce Wayne. It's all still up in the air for now. Affleck hasn't signed any contracts beyond Justice League, so the brilliant detective might be portrayed by someone else entirely. 
Birds of Prey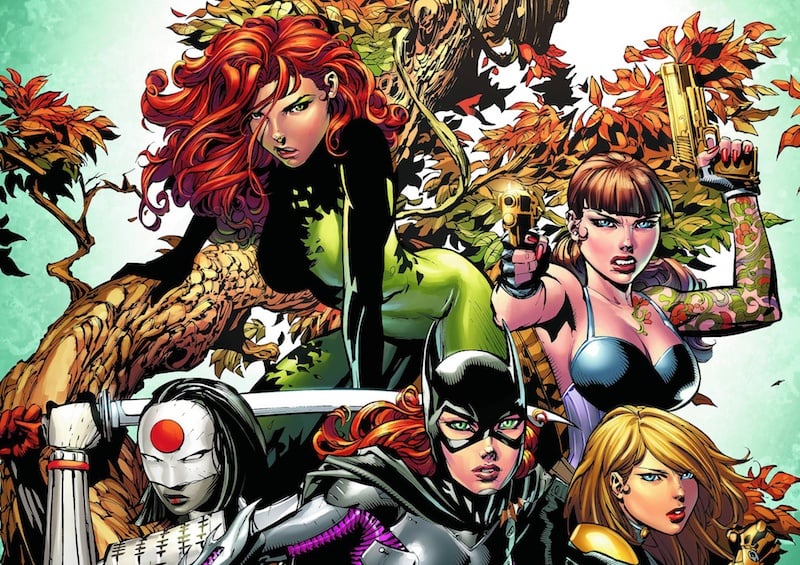 In April 2018, we were gifted with an exciting announcement: The upcoming DCEU film Birds of Prey has a director.
Catherine Yan has signed on, and she marks a notable change for the universe: She's only the second female director (after Wonder Woman's Patty Jenkins) hired, and she's the first Asian-American director. Clearly, the success of Wonder Woman and the diverse directors Marvel has employed of late has pushed DC and Warner Bros. in a positive new direction.
Harley Quinn is rumored to appear in Birds of Prey, but all casting details about the film are as-of-yet unknown. Christina Hodson will pen the script, as well as that of the upcoming Batgirl film.
What else is DCEU up to?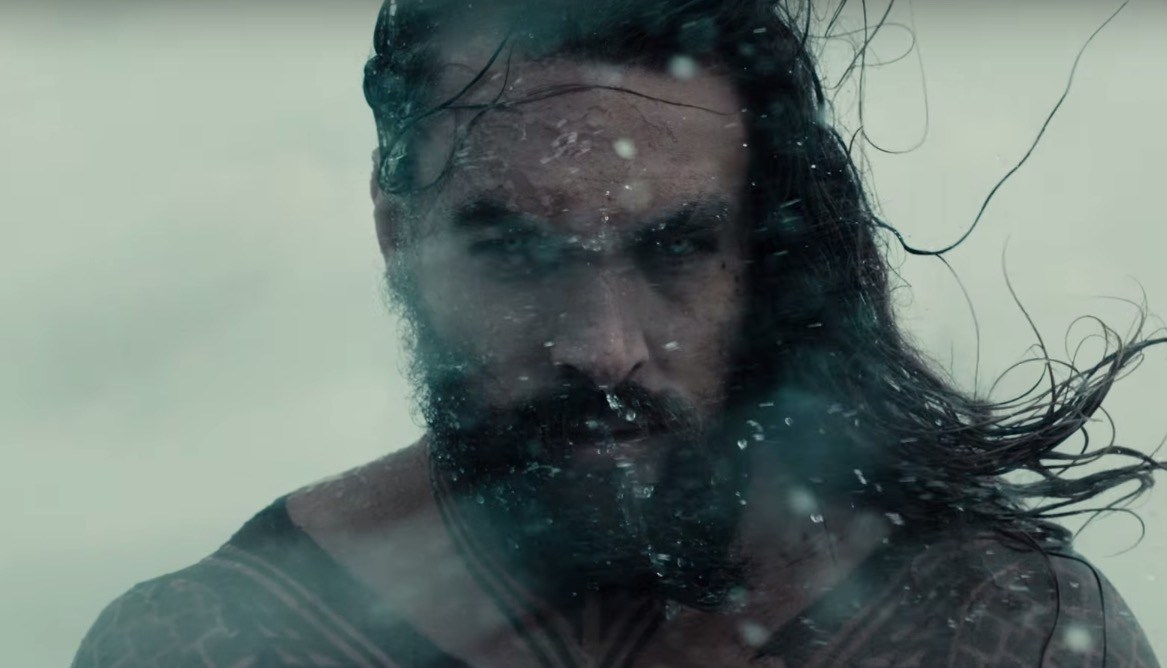 From Cyborg to Batgirl, the number of films that the DCEU has on its plate is endless. These are the films to expect.
In 2018, we'll get Jason Momoa starring in the standalone Aquaman movie. Currently filming in Austraila, the film is slated for release on Dec. 21, 2018. Directed by James Wan, the film will co-star The Get Down's Yahya Abdul-Mateen II as the villainous Black Manta, as well as Patrick Wilson and Amber Heard. We just hope the film doesn't sink.
After Aquaman, DCEU has Shazam slated for release on April 5, 2019. A project that has been in development for years, it was announced that director David F. Sandberg will bring the film to life. Shazam follows Billy Batson, a young boy who can turn into an adult superhero just by saying "Shazam." Not much information has been released on the film, but we do know that Zachary Levi will star as the eponymous hero, and Asher Angel will play him in his young, Billy form.
On Dec. 13, 2019, Gal Gadot will reprise her role as Diana Prince in Wonder Woman 2, but this time Patty Jenkins (who is now the highest-paid and highest-grossing female director of all time) will bring Diana of the Amazon's story to Cold War-era America. Not much else is known about the film's plot, but we do know that we're excited.
Follow Aramide on Twitter @midnightrami.
Check out The Cheat Sheet on Facebook!