Which One of Margot Robbie's Movies Was the "Best Part" of Her Career?
Margot Robbie's career is one that continues to surprise even her. With a host of prominent movies under her belt (most recently Once Upon A Time In Hollywood and the upcoming Bombshell), the 29-year-old actress has truly made a name for herself in the entertainment industry. She is steadily receiving more and more attention for her incredible range and continuously surprises her fans with her performances. But which one of her films has been the best part of her ever-growing career?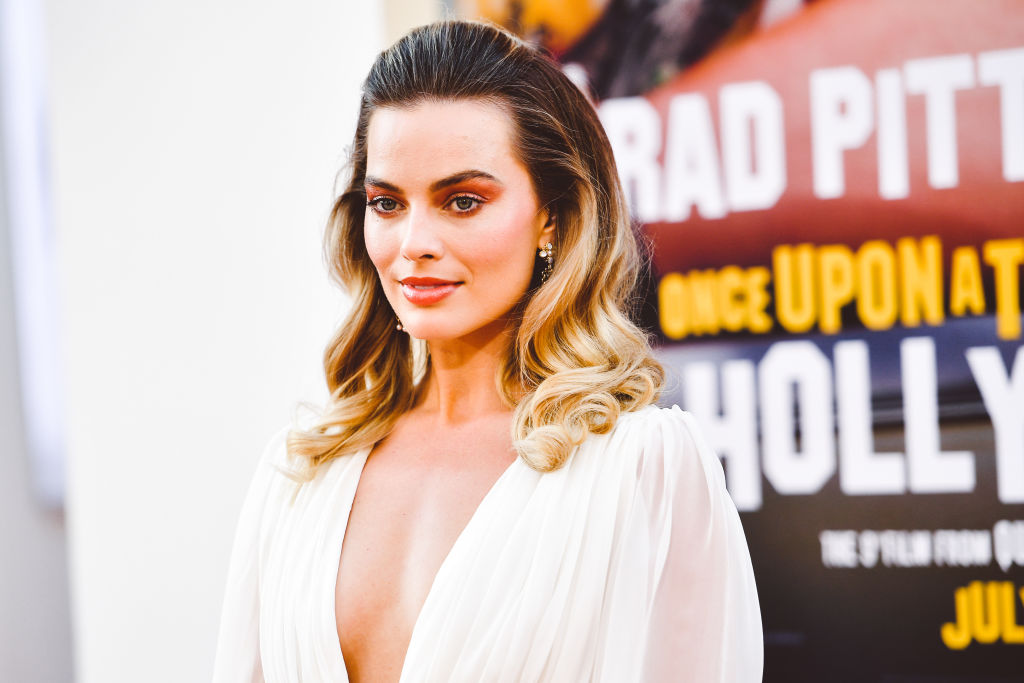 What most fans don't know is that prior to coming to America, Robbie was acting on a prominent Australian show called Neighbours. In a recent interview with Vogue Australia, she opened up about how surreal the experience was for her. Prior to getting cast on the show, Robbie didn't realize that she could truly make a living off of what she loved to do. It wasn't until she was acting on Neighbours that she had that revelation.
Neighbours
"I got on Neighbours and I thought that in itself was the biggest thing that was ever going to happen to me. I remember looking around the green room of 30 cast members and asking everyone over the first few weeks whether they had other jobs, and they were like: 'This is the only job I have.' And I was like: 'But you've got kids, right? You can put them through school and you can buy a house just from acting?' That was a crucial moment where it was: 'Right, I can make a living out of this,' The Legend Tarzan actress confessed.
Trying her luck in Hollywood
But after being on the show for a bit, Robbie decided that she wanted to try her luck in the U.S. Spurred by her co-stars, who had made the transition to Hollywood when their contracts were up, Robbie carefully weighed her options. "I remember thinking: 'Okay, now I have the lay of the land I have three options. One, I get fired because I'm not good enough. Two, I am good enough and I get to stay on Neighbours for 20 years and what an amazing life that would be. Or three, I take the gamble and make the jump over to America and try my luck in Hollywood," the movie star confessed.
A thick Aussie accent
But the road to Hollywood was easier said than done. Not only did Robbie have to save up to make the life-changing leap, but she also had to work on her accent. While her current accent is still recognizably Australian, she confessed that it was much stronger when she was younger. To give herself a fair shot, she hired a coach to taper her accent. "I am a Queenslander, and my accent was so Australian that Neighbours hired a dialect coach to make me sound less Australian. So that was all part of the process of moving to America," Margot Robbie confessed.
Robbie's tremendous success
Clearly, the move panned out for Robbie. She is now one of the top-paid, female movie stars in the world. With a truly impressive body of work and three Oscar nominations under her belt, she has a lot to be proud of. But out of all of Robbie's movies, there's not one that stands out to her as the best part of her career. Instead, she feels fortunate for each and every opportunity, which is a rare attitude to have, especially in Hollywood.
"There's no specific timeline, I guess, and you're right, that's the magic of Hollywood. Everything can change so quickly. People often ask me what's been the best part. I couldn't say Wolf of Wall Street was better than my time on Neighbours and I couldn't say that Z for Zachariah wasn't as important to me as Tarzan. It's all been so exciting."