Marie Kondo Teaches Stephen Colbert How to Fold a Fitted Sheet
Marie Kondo continues to help the world declutter their lives and last night she stopped by The Late Show to help host Stephen Colbert get his desk in order. Kondo, of course, is winning over hearts and inspiring people to part with their unused belongings with her new Netflix series Tidying Up, but Colbert had a few unlikely challenges to throw at the expert — was she up for the challenge?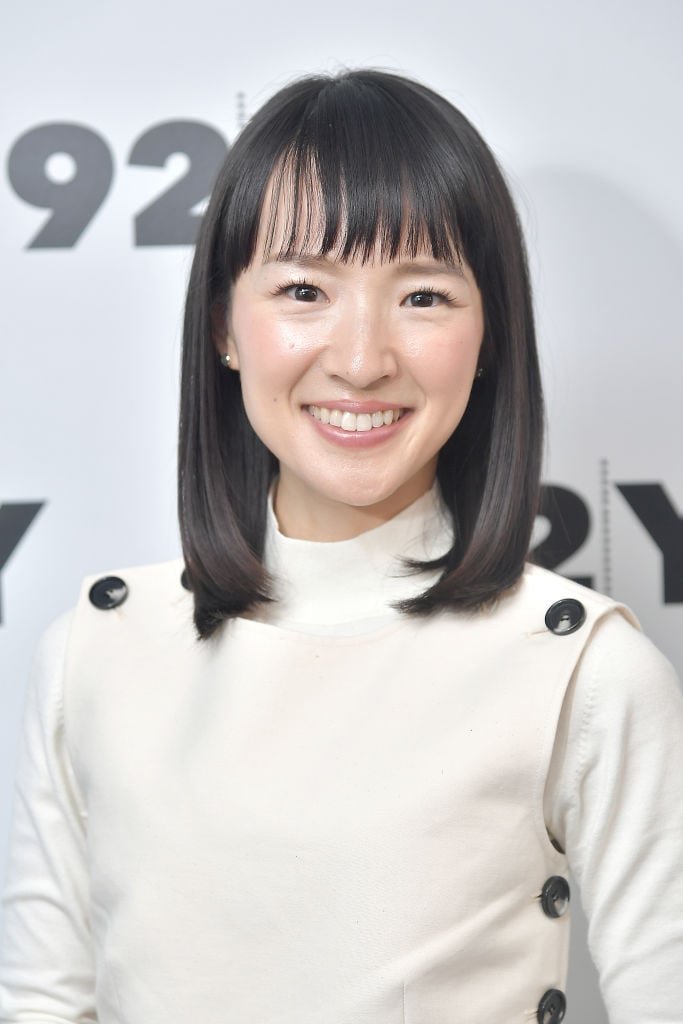 Who is Marie Kondo?
Kondo first burst on the scene with her book The Life-Changing Magic of Tidying Up, published in the U.S. in 2014, kicking off a wave of people reassessing their belongings and purging clutter. Kondo has a number of tried and true methods to get rid of the "stuff" in your home, including looking at categories of items rather than tackling a whole room and respecting your belongings.
Kondo's unique perspective empowers people to finally purge items that no long "spark joy" in their lives, while allowing them to thank items for their service before sending them on their way. Basically, you only need to hold on to the things that bring you joy, a concept that's pretty refreshing.
Kondo shares her KonMari method with Colbert
Kondo had her translator on hand for her Colbert appearance and, at one point, he told her: "Even if you had no translator, I would follow you to a cult compound and never leave." That's high praise.
When Colbert asked "Why do you think Americans love your philosophy and your cleaning up so much?," Kondo explained, "I think it's that, of course, we all have problems tidying our homes, but it's not just that, Stephen. We all have clutter in our hearts, and that's what needs tidying."
Colbert puts Kondo to the test
Colbert then presented some items that needed tidying at his desk and she was happy to teach him the KonMari method. First off though, she asked that he take the time to give thanks to his "show home."
Together, they got down on their knees and she explained, "So I usually do this in my heart, but you can verbalize it just for today. Express the gratitude you have for the studio, what this desk and studio allows you to do this amazing show every night."
Kondo teaches Colbert how to fold a fitted sheet
Colbert then brought all of the items out from his desk and it was quite the collection: a bottle of bourbon, delicious Cinnabon, hand sanitizer, and Kondo's book… and guess what? They all spark joy for various reasons.
Then, he presented a wadded up sheet, as he explained: "It brings me great rage because it's impossible to fold a fitted sheet."
No worries, Kondo had the life hack everyone needs to fold a fitted sheet, as Colbert noted, "Nobel Prize–winning physicists don't know how to do this."
Behold, folding a fitted sheet is no match for Kondo, who shows Colbert and viewers how to line up the edges and fold the sheet to create a rectangle, then fold it in half. Kondo smooths it out, as she explained you should "send a lot of love through your palms as you're folding." Then, she rolled up the sheet neatly and it's ready to store in a linen closet or drawer.