Marie Kondo Wants to Help Your Kids Tidy Up Too
When Marie Kondo's show debuted on Netflix on Jan. 1 this year, not only did her fan base grow, but she inspired millions of people to clean up their clutter. Although Kondo was somewhat a household name already due to her book, The Life-Changing Magic of Tidying Up: The Japanese Art of Decluttering and Organizing, the methods and philosophies shared on the show led to an uptick in New Year's organizing resolutions come true.
Always at work, Kondo has a training program that teaches others the "KonMari Method" and she's continuing to author projects within her sphere of influence. The latest is aimed at kids.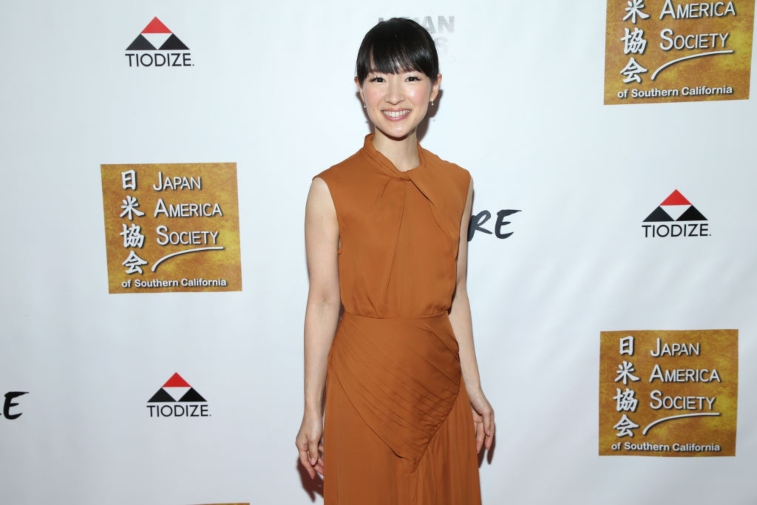 Kondo wants to help children spark joy
If you've watched Tidying Up with Marie Kondo and were wondering how to implement some of those lessons for your kids, know that Kondo has been thinking about it too. She just released a new book geared toward children called Kiki & Jax: The Life-Changing Magic of Friendship, co-authored and illustrated by Salina Yoon.
According to The Associated Press, the story is about two friends: Kiki—a squirrel who has a clutter control problem—and her friend Jax, an owl who has an affinity for sorting and organizing. Kondo's website has a description for the book which highlights that the two best friends have a challenge:
"The one thing they always agree on is how much fun they have together. But when Kiki's things start getting in the way, they have to figure out how to make room for what's always sparked joy – their friendship."
The picture book is 40 pages long and targets kiddos between the ages of three and seven. Jax helps Kiki get her disorganized life in order in a kid-friendly way, demonstrating to little ones there is joy to be found in sorting, donating, and tidying.
Her own children are learning to tidy up early
Kondo has spoken in the past about how her children learned some basic techniques early. Her kids, now three and seven, began as early as age two. In a 2017 interview with the Wall Street Journal, Kondo shared how her then-two-year-old, Satskui, picked up some habits:
"I was surprised to see her putting books, stuffed animals and toys for playing house back in their place more precisely than I expected. She is also trying to copy me folding clothes, though I secretly fix them when she's not looking."
She said she was inspired to write the book after she saw how her children loved to imitate what they read in stories, and thought creating a story would be a great idea. Kondo told PBS that she hopes children love the tale about friendship and neatness:
"So for me, what's most important about this book, is that it teaches children that tidying can be so much fun. You tend to think of tidying up as something you must do, something burdensome. But you can learn to cherish your belongings even more, and I hope that even small children could learn such things."
One thing she emphasizes is that she wants things to be fun, and she knows that no home will be "perfect." Kondo explained that it's a good thing for kids to see their parents tidying up.
Kondo is launching another book next year
Kiki & Jax: The Life-Changing Magic of Friendship arrived on Nov. 5, but Kondo has another publication slated to be released. Joy at Work: Organizing Your Professional Life aims to help readers cut down on workplace messes and stresses.
The new book will be released in April 2020. In the meantime, parents get their kids in the spirit with Kiki and Jax.