Marilyn Monroe and John F. Kennedy Tryst Wasn't 'a Major Event for Either of Them'
Marilyn Monroe and President John F. Kennedy's (JFK) supposed romance has been a source of public fascination for decades. Ahead learn why their time together wasn't a big deal for them. 
Rumors about a romance between the actress with a bombshell image and the young, handsome president with a reputation for having affairs, who was married to then-First Lady Jacqueline "Jackie" Kennedy (learn why Jackie may have married JFK for money), went into overdrive when Monroe sang a sexy rendition of "Happy Birthday" to JFK at New York City's Madison Square Garden on May 20, 1962. Monroe delivered the song nine days ahead of the president's 45th birthday. 
By that point, the public had assumed something happened between JFK and Monroe, and the breathy version of "Happy Birthday" solidified the idea in many people's minds.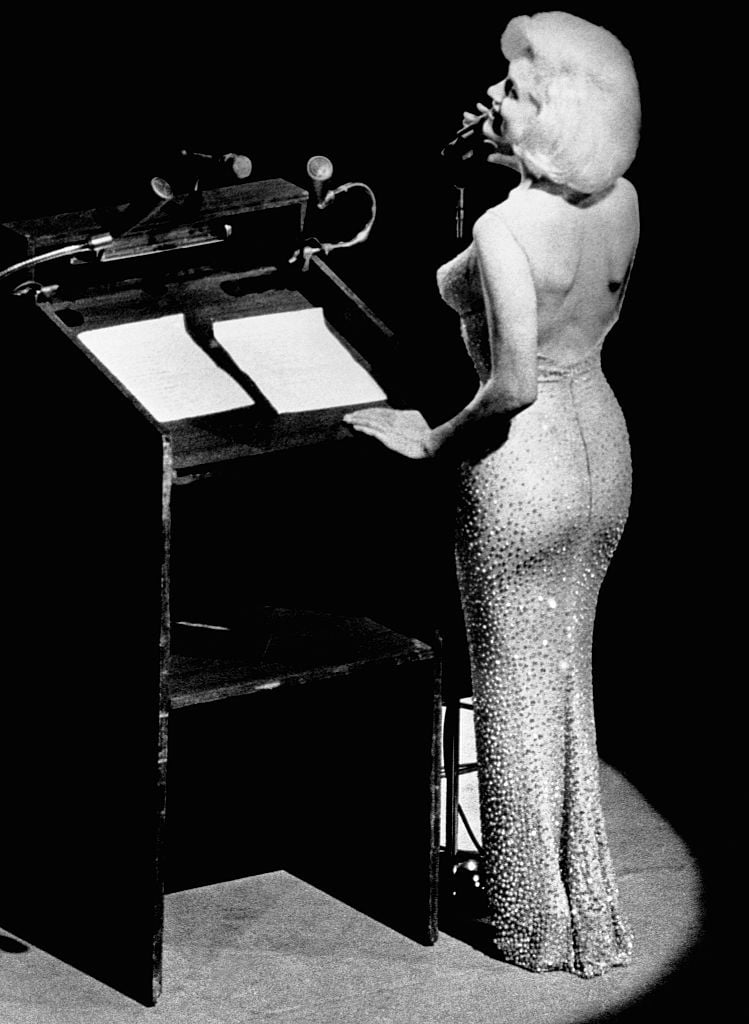 Regardless of what really happened between the two famous Americans, Monroe singing "Happy Birthday" to JFK  has remained an iconic moment in American history. It's been referenced in many TV shows and movies. Our minds immediately go to actress Anna Gunn's impression of Monroe on Breaking Bad. 
But while we know Monroe did, in fact, sing "Happy Birthday" to JFK, the rest of the details surrounding their supposed tryst have remained unknown and will likely stay that way because JFK, Monroe, and Jackie Kennedy are no longer alive.  
JFK and Monroe had supposed 'sexual encounter' months before song
While rumors really took off about a supposed fling between Monroe and JFK after the 36-year-old blond sang "Happy Birthday," a biographer said the two's alleged time together was coming to a close by May of 1962. 
In his 2001 book, Marilyn Monroe: The Biography, author Donald Spoto said between October 1961 and August 1962, JFK and Monroe met a total of four times. And their only "sexual encounter" supposedly happened on March 24, 1962, in a bedroom at Bing Crosby's house in Palm Springs, Calif., Ralph Roberts, Monroe's masseur said. 
But the song and their supposed fling that went down in history as something major wasn't a big deal for the two American icons, according to Roberts. 
"Marilyn gave me the impression that it was not a major event for either of them: it happened once, that weekend, and that was that," Roberts said, according to a Time article written about the only known photograph of JFK and Monroe together.
See the photo below of Monroe standing between Robert Kennedy and JFK.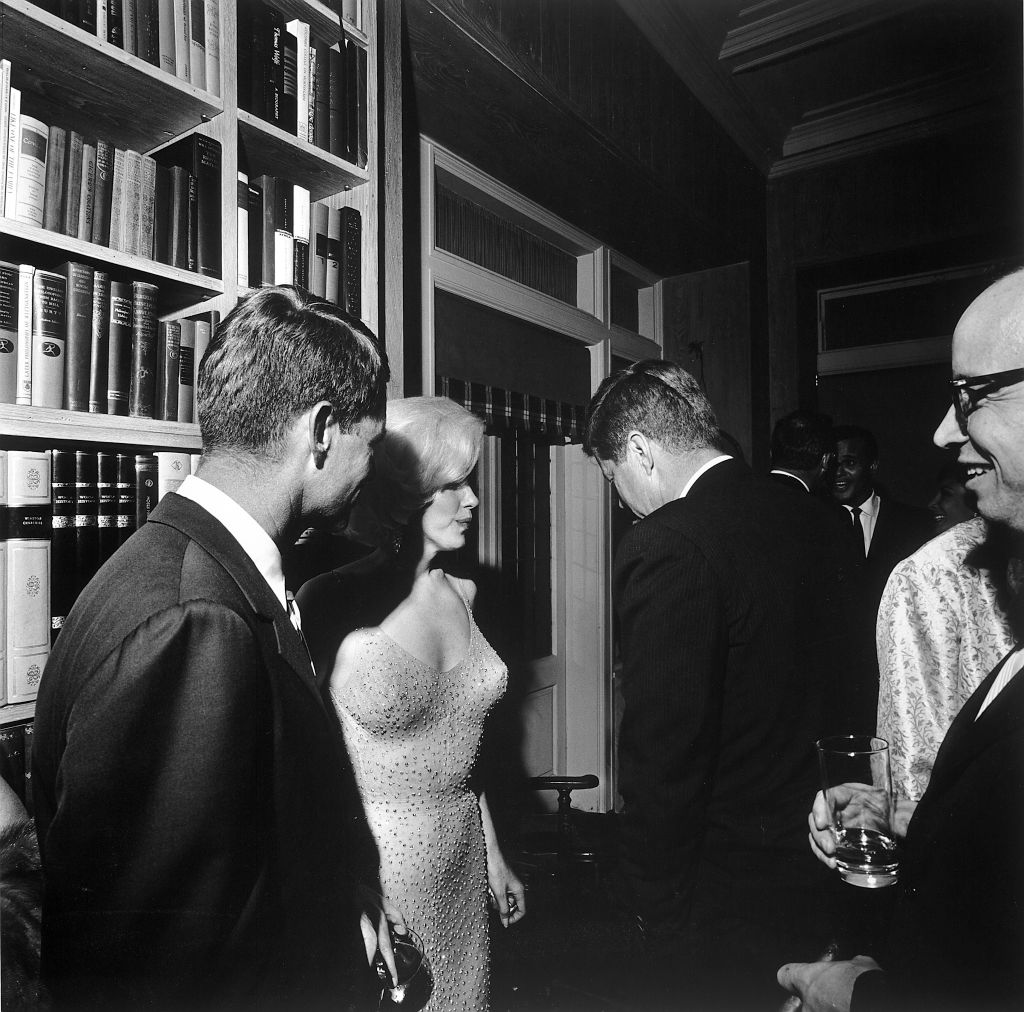 Whether or not anything happened between Monroe and JFK, their lives were both cut short not very long after the "Happy Birthday" moment.
Monroe's life ended months after her famous performance on Aug. 5, 1962. JFK outlived Monroe by a little more than a year before he spoke his last words to Jackie Kennedy on Nov. 22, 1963, seconds ahead of his assassination at the age of 46. 
Decades later, Monroe's now-iconic sparkly dress she wore when she sang "Happy Birthday" to JFK, sold for more than $1 million at auction and contributed to Monroe's estate after she died with a net worth of $10 million. See the dress before it went up for auction, below.