Marion Cotillard: 9 Memorable Roles, From Indie to Blockbuster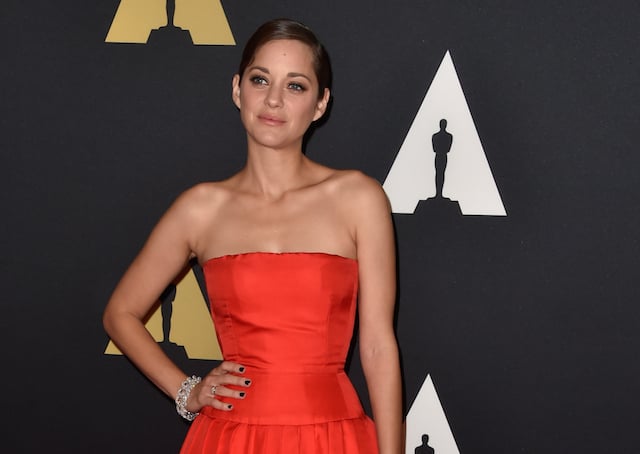 The French actress Marion Cotillard is earning raves for her performance as a working-class woman struggling with depression and fighting to keep her job in Two Days, One Night. Cotillard is probably the most famous French actor in America, the only actor to win an Oscar for a French-language performance, and a muse of some of the world's greatest directors. Here's a look at nine of the most memorable films of the actress's career.
1. Two Days, One Night
Cotillard's newest film sees her in a role very different from her past, typically more glamorous parts. She is the first major celebrity ever cast in a film by the Belgian filmmakers the Dardenne brothers and has earned raves for her performance in the working-class drama about a woman who must persuade her co-workers to give up a bonus in order to save her job.
She plays Sandra, a woman struggling with depression who had to take a leave of absence from her factory job after suffering a nervous breakdown. When she's gone, her employers figure out that if the other employees work harder, Sandra's job can be eliminated, and they offer the employees a sizable bonus as an incentive. Sandra then has one weekend to convince as many of her colleagues as possible to vote to forego the bonus and save her job.
"The subtly magnificent central performance from Marion Cotillard underpins everything; she is the first A-lister the Dardennes have cast, and yet never seems like some celebrity-exotic lowered into a grim social-realist setting. Cotillard looks real, sounds real. This supremely intelligent performer has found an utterly authentic relationship with the material," reads a review from The Guardian. The film was nominated for the Palm d'Or and has considerable Oscar buzz behind Cotillard's performance.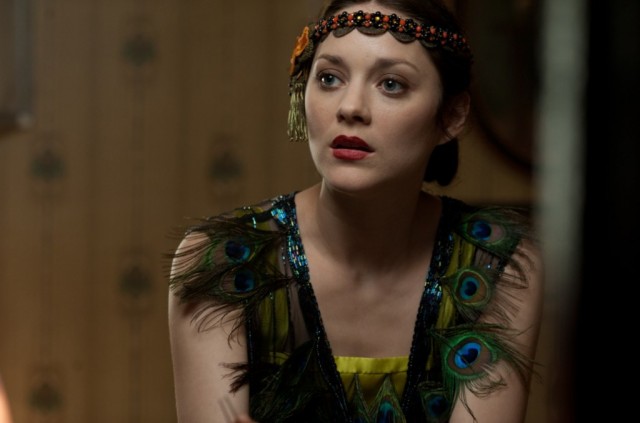 2. The Immigrant
Critics have bemoaned the Weinstein Co.'s failure to properly market and campaign for the period drama The Immigrant, which has incredible performances from both Cotillard and co-star Joaquin Phoenix but got more or less swept under the rug in 2014 due to poor marketing. The Immigrant sees Cotillard playing a Polish immigrant who comes to Ellis Island in 1921 with her sister.
The sister is detained for having tuberculosis, and Cotillard's character is scooped up by a pimp and hustler played by Phoenix, who takes advantage of immigrant women and turns them into dancer-prostitutes at a nightclub. Phoenix ends up falling in love with Cotillard, who, as the film progresses, becomes more and more thoroughly disgusted with both him and her own behavior. Cotillard learned to speak accent-free Polish and English with a Polish accent for the role.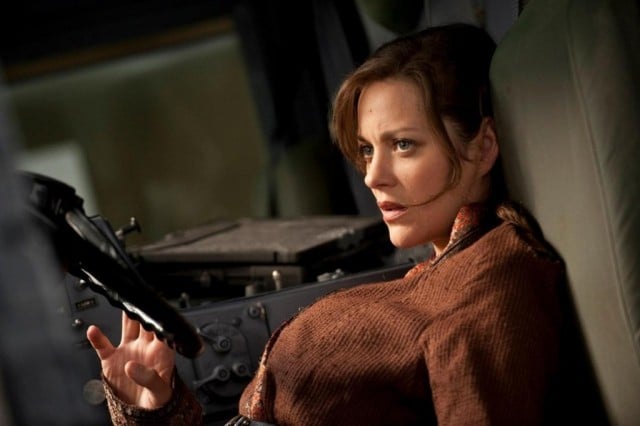 3. The Dark Knight Rises
Cotillard's biggest role to date in terms of mass popularity has probably been in Christopher Nolan's The Dark Knight Rises. The actress has worked with Nolan repeatedly, and those collaborations have gained Cotillard her biggest U.S. audience. In Nolan's third Batman installment, she plays Wayne Enterprises board member Miranda Tate, who helps Bruce Wayne get through his grieving and continue with his philanthropic efforts in the wake of the traumatic events that end the previous film.
That is, until she reveals herself to be the villain Talia al Ghul. This movie is one of Cotillard's bigger-budget ones, and didn't receive quite the same level of acclaim as her art house films typically do. It still received a fairly positive reaction, with an 88% Fresh rating on Rotten Tomatoes, and it brought in much more at the box office than her usual indie films do at $448 million, per Box Office Mojo.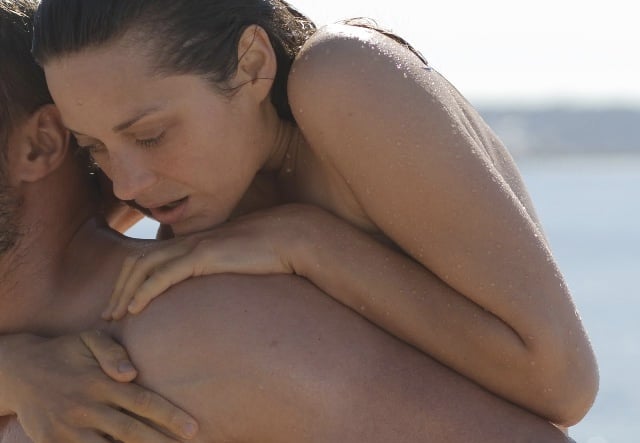 4. Rust and Bone
This French-Belgian 2012 film based on a short story collection by Craig Davidson sees Cotillard playing a killer whale trainer at a tourist park similar to Sea World in southern France who loses her legs in a freak accident during a show. She falls in love with an unemployed and violent father in his mid-20s named Ali, played by Matthias Schoenaerts. The film was nominated for the Palm d'Or and received raves mostly for Cotillard's performance, but also for Jacques Audiard's direction and the chemistry between the two stars.
"Revealing strength in the face of monumental uncertainty, Marion has created a character of nobility and candour, seamlessly melding herself into a world we could not have known without her. Her performance is as unexpected and as unsentimental and raw as the film itself," said fellow actress and Oscar winner Cate Blanchett in her review of Rust and Bone for Variety.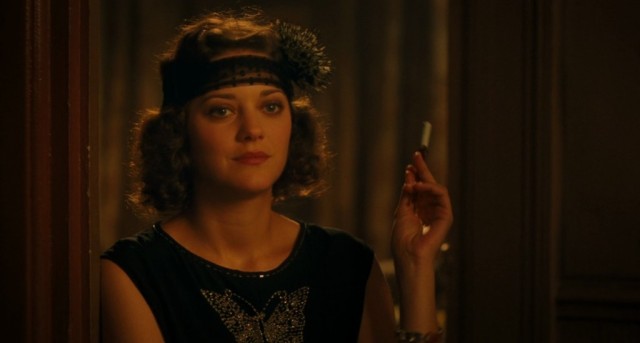 5. Midnight in Paris
Woody Allen was almost required to cast the most famous French actress to cross over to America in his tribute to the City of Light. The romantic fantasy sees Owen Wilson doing his best Woody Allen impression as the screenwriter and novelist Gil, who finds himself able to travel back in time to the glory days of the 1920s during a trip to Paris with his materialistic fiancée.
Gil meets the era's greatest writers and artists, including Gertrude Stein, F. Scott Fitzgerald, and Ernest Hemingway. Cotillard plays a fictional character named Adriana, a mistress of Picasso with whom Gil instantly falls in love. While Gil romanticizes the Paris of the 1920s, Adriana romanticizes the Paris of the 1890s and says she would do anything to be able to go back in time, unable to see the amazing era that she's currently living in. The movie received some of Allen's best reviews in recent years.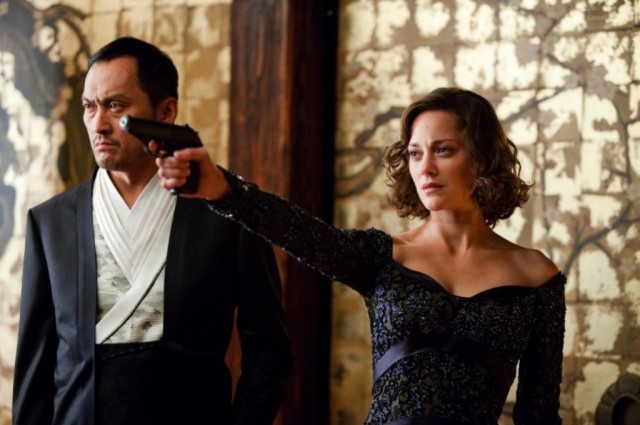 6. Inception
Inception is Cotillard's first collaboration with director Christopher Nolan. The movie sees Cotillard playing the unbalanced wife of Leonardo Dicaprio's character. The science-fiction thriller involves people who can manipulate the subconscious through shared dreaming. Dicaprio's character uses this technique to perform corporate espionage but often has his attempts at successfully completing dream missions ruined by memories of his deceased wife.
She went insane from their own time spent in a recklessly long shared dream that caused her to lose grip on reality and commit suicide in an attempt to wake herself up from what she perceived as a dream, an event that haunts Dicaprio's character. Terrifying hallucinations of her attempt to destroy Dicaprio during his time in shared dreams, so Cotillard gets to show her range in the film, going from femme fatale to dangerous lunatic to tender lover. The film was both critically and popularly successful, introducing Cotillard to her biggest American audience yet in her career.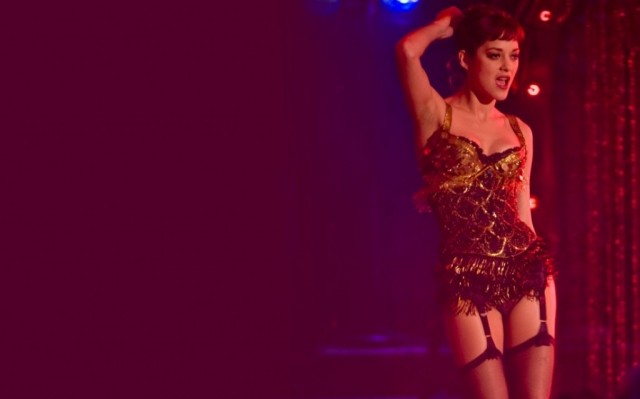 7. Nine
Rob Marshall's followup to his hit film adaptation of the musical Chicago is generally considered to be a star-studded flop. The musical is based on Fellini's classic film 8½ and is about a filmmaker struggling in his personal and professional life. Cotillard had to sing and dance in the movie, which co-stars Daniel Day-Lewis, Penelope Cruz, Nicole Kidman, Kate Hudson, and Sophia Loren.
Cotillard plays Luisa Contini, the main character's wife, who suffers with his adultery. The movie saw Cotillard acting alongside her biggest starring cast to date, but it was considered a commercial and critical failure. Even so, watching the actress do such a commercial musical with song and dance numbers is worth seeing to gain a full understanding of her career because of how different it is from other films she's done.
Cotillard recently spoke about her disappointment in the reception of the film to The Huffington Post, saying: "I love this movie, and this movie is here forever now, and I know that Rob Marshall loves this movie too and is very proud of it. I don't know if you really need to explain why it didn't work. … It was a little painful that the audience was not there."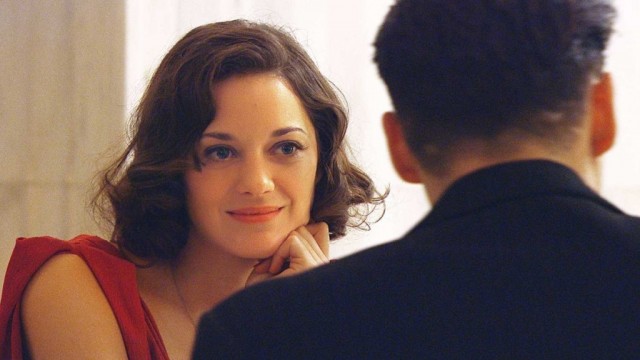 8. Public Enemies
This gangster movie co-starring Johnny Depp was Cotillard's first big Hollywood effort and sees her playing Billie Frechette, the girlfriend of mobster and bank robber John Dillinger. The film follows Dillinger's final years as a criminal and the FBI's pursuit of him. To prepare for the role, Cotillard heavily researched Frechette's life and met with members of her family. Cotillard again focused hard on language in this film, training herself to speak in a French-Canadian-Menominee-Wisconsin-Chicago accent and only spoke English during the three months of shooting.
"It was kind of … hard. Billie's not supposed to have a French accent. Fortunately she had French blood, so it works with my touch of French accent. But I knew it would never be as I wanted it to be. I started to learn English too late (at 11) to be able to have a perfect American accent. I'm working on it," she said in an interview with The Houston Chronicle when she was promoting the film.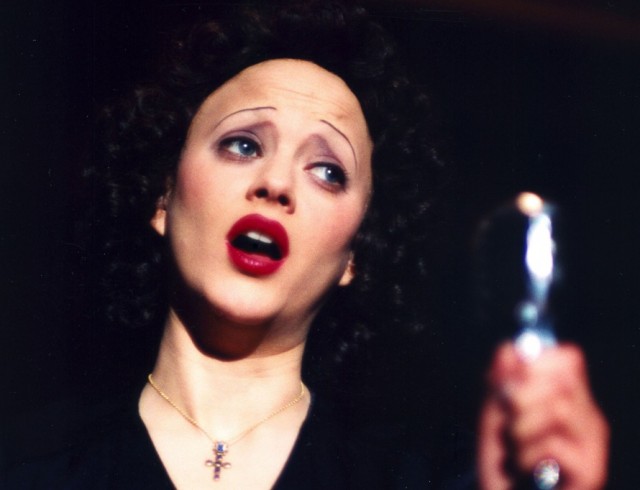 9. La Vie En Rose
The French biopic about French singer Edith Piaf brought Cotillard to international attention and won her an Oscar for her portrayal of the chanteuse, which saw her completely disappear into the character. Piaf's Academy Award win for Best Actress marked the first time an Oscar had ever been given for a French-language role. The biopic follows the troubled singer's life from her impoverished childhood being raised in a brothel to international stardom to her struggles with addiction and her many love affairs. The film itself was criticized for trying to include too much, but praise was heaped on Cotillard for her performance.
Rolling Stone movie critic Peter Travers said, per Rotten Tomatoes, "Marion Cotillard, lip-syncing Piaf's songs and digging into her soul with gale-force urgency, gives a performance for the ages."
Follow Jacqueline on Twitter @Jacqui_WSCS
More from Entertainment Cheat Sheet:
Want more great content like this? Sign up here to receive the best of Cheat Sheet delivered daily. No spam; just tailored content straight to your inbox.