Marisa Tomei's Unexpected Success With Marvel and Her Surprising Favorite Role This Year
Actress Marisa Tomei has a very impressive resume. From her Oscar-winning role as Mona Lisa Vito in My Cousin Vinny to the hit film Parental Guidance with Billy Crystal to the fan-favorite television series Empire, Tomei's incredible 35-year acting career has seen it all.
Of late, she's added Marvel movies to her list, having now appeared in, not just one, but four Marvel movies. Find out how she seized the opportunity, plus what her very surprising favorite role so far this year has been.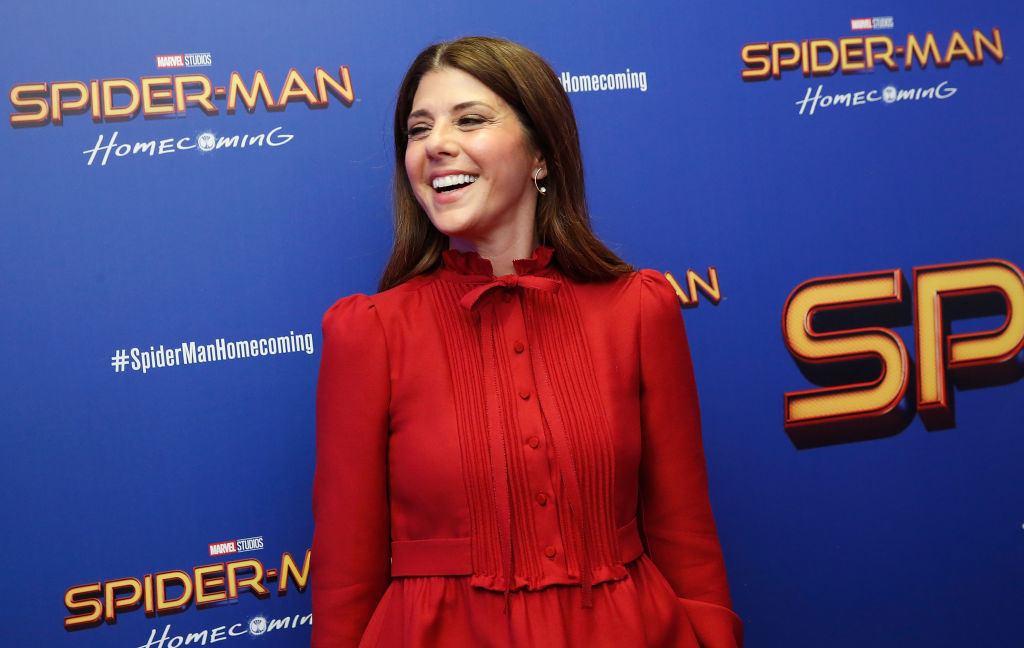 She's had more than 80 credited roles, and not just in movies
Tomei has not slowed down during her extensive career, refusing to get stuck in any one kind of role. As she explained to NPR in 2010, although she was offered some great comedy roles, she intentionally avoided them once she received her Academy Award in the comedy My Cousin Vinny.
"I knew that I was most interested in a variety of characters. It wasn't in contrast to, 'Oh, I don't want to play this, because I want to get away from this image.' It was more: What else is out there? I'm curious," she said.
Her nearly four-decades-long career has seen her playing everything from a college student (A Different World TV comedy) to a domestic abuse victim (In the Bedroom) to a washed-up stripper (The Wrestler) to Serafina Delle Rose (The Rose Tattoo on Broadway now).
When Marvel came calling
When Tomei assumed the role of Peter Parker's Aunt May for Spiderman: Homecoming, she wasn't aware of how old – really old – the character of Aunt May actually was.
She told The New York Times, "I was horrified. Talk about crushed. I went through the whole negotiation without knowing. They just kept saying 'an iconic character, an iconic character.' It sounds kind of ridiculous, but it all happened very quickly…Everything happened within maybe 10 days. But I was more focused on my deal, honestly. And then, the illustration was revealed to me."
In the end, she was more than pleased to have accepted the role and told The Guardian how she made it her own.
"I had numerous conversations with the director, Jon Watts, about Peter Parker being a local hero, which seems particularly apt for these times. He gets those values from Aunt May, who basically raised him. So we discussed how she might be involved in the community and know everyone in the neighborhood. We considered making her a pro bono lawyer but didn't want her to wear suits. Instead, we made her a book lover who has her own small publishing firm, like a female collective. She's got a feminist and humanist edge – at least in my head."
Her favorite role this year
As for what's been her favorite part to play this year? Surprisingly, it wasn't a heavy dramatic role or even Aunt May.
As she told Vulture, "she had the most fun playing Edith Bunker" in a live airing of an All in the Family episode on ABC earlier this year. She perfected the role with an Edith Bunker-like wig and Queens accent.
"Now I know that my favorite genre is live-to-air sitcom, which doesn't even exist. So I'm a little crushed."
It'll be interesting to see what roles Marisa Tomei shows up in next.