Mark Harmon Answers: Will Michael Weatherly Return to 'NCIS'?
Since Cote de Pablo returned as Ziva David for the final moments of NCIS season 16, cementing the season finale as one destined to go down in history, fans have been asking about Michael Weatherly's Tony DiNozzo (and his possible return to the Mark Harmon-led procedural).
Though stoked to see Cote de Pablo reprise the former Mossad agent turned NCIS butt-kicker, she had quite the slow-boiling romance with Weatherly's Tony for several years on the show, and their character arcs were intimately fused.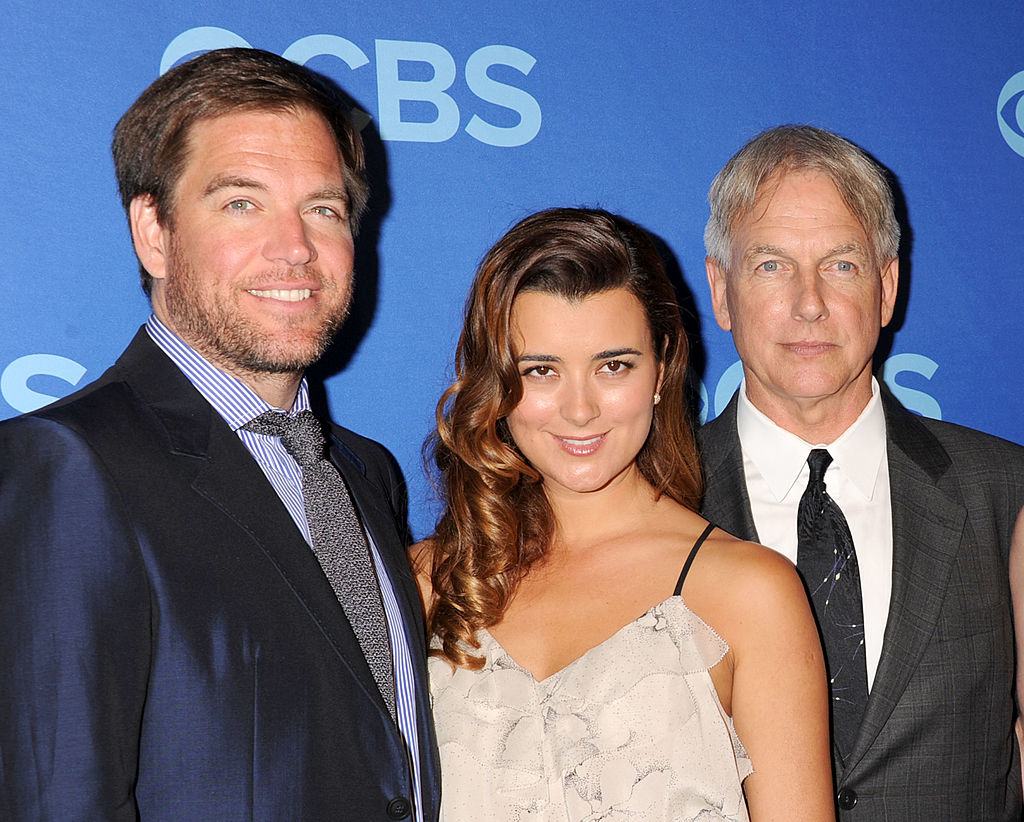 Cote de Pablo and Michael Weatherly's on-screen chemistry was so strong that many fans believed the two were engaging in a secret romance behind the scenes; however, the two squashed the tabloid and fan rumors just as soon as they surfaced.
The two simply worked well together, and represented two parts of an equation for several seasons; their romance — from friends who butted heads to eventual lovers — was one of the show's most long-gestating and captivating narratives. Thus, it should come as no surprise that fans want to know if Weatherly will return as DiNozzo.

When you think about the show, many feel believe that — if Cote de Pablo has chosen to expose herself to NCIS — it's only a matter of time (realistically) before the former Agent DiNozzo discovers her existence. While he is keeping his daughter safe, the logistics point towards a Tony-Ziva reunion at some point. So, what did Mark Harmon have to say about the matter?
Will Michael Weatherly return as Tony DiNozzo? What did Mark Harmon have to say?
Mark Harmon and Cote de Pablo sat down for an interview with TV Insider to discuss season 17 and NCIS moving forward. Focusing on the relationship between their characters, as well as the show's upcoming plotlines, the two revealed as much as they could without spoiling the season. And, of course, the interviewer managed to sneak in the question on everyone's mind, stating "Fans just love Tony and Ziva — or "Tiva." Any chance we'll see Tony again?"
Surprisingly, Mark Harmon did not give a definitive no, which means we may be in luck! Mark Harmon said that it's possible. His exact words were, "Maybe. Michael is a little busy at the moment." Cote de Pablo jumped in, adding:
He's shooting a procedural. I don't think Ziva and Tony have seen each other or communicated in a long time. Tali was delivered to him [by Mossad], and that was the end of it. Don't ask any questions, dot-dot-dot, to be continued.

TV Insider
Based on Cote de Pablo's response, she may be hiding something. Could she know something we don't? While Mark Harmon and Cote de Pablo push off the question, seemingly unaware of whether Tony will appear, seeing Michael Weatherly show up sometime in season 17, even for a brief moment, would catalyze a huge resurgence in the show's viewership, as many fans have since departed following his and de Pablo's exit. 
Mark Harmon and Cote de Pablo go on to explain that the season will be an action-packed one, with Ziva and Gibbs learning to work together once again, following many years apart.