Mark Harmon's First Major Award Was Not For 'NCIS'
Mark Harmon is most recognized for his role as Leroy Jethro Gibbs in CBS' hit crime procedural, NCIS, but fans may be surprised to learn that the actor achieved great success decades before becoming one of the biggest stars on television. Here's a look back at Harmon's first Golden Globes nomination and other little known facts about the NCIS star.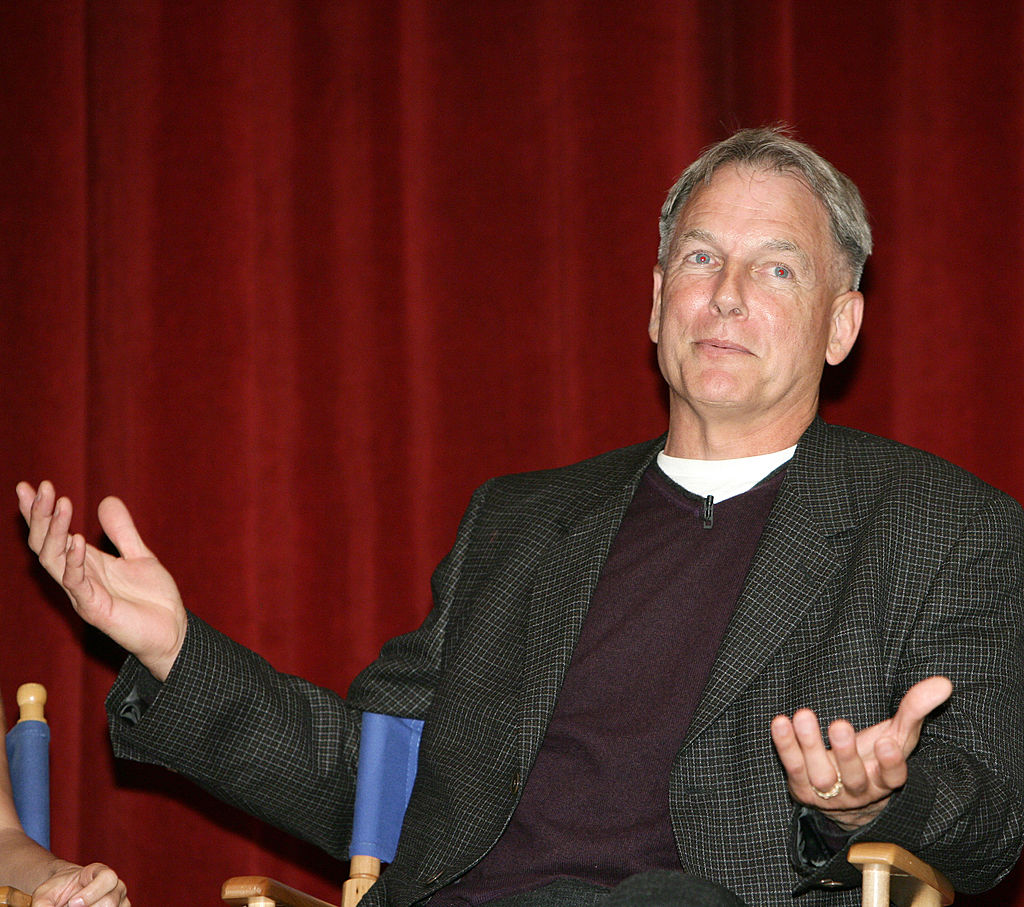 Harmon's first major award nomination
Harmon has been a part of many movies and TV shows over the years, but his first big role was in the 1986 television project, The Deliberate Stranger, which was based on the life of Ted Bundy. According to TV Insider, Harmon did such a good job playing the infamous serial killer that he was given a Golden Globe nomination for best performance.
Harmon was nominated for the same category the following year for his role in After the Promise.
For the past 16 seasons on NCIS, Mark Harmon has played the role of a good guy, which makes his portrayal of Bundy all the more impressive. Harmon has played other bad guy roles since The Deliberate Stranger, including the notorious bank robber John Dillinger in Dillinger.
He also played the part of Uncle Charlie in the remake of Alfred Hitchcock's chilling film, Shadow of a Doubt.
Inside Mark Harmon's pre-Hollywood days
Prior to Harmon's successful career in Hollywood, he played football in college. Harmon was a quarterback just like his father. In fact, his dad, Tom Harmon, won the Heisman Trophy as the quarterback for UCLA in 1972 and 1973. Harmon was not nearly as successful as his father on the field, but he was recognized for his good play and won plenty of awards on the field.
Harmon first appeared on national television in a Kellogg's commercial. The future NCIS star took part in the ad with his father, who was the company's spokesman. He later landed a part in Ozzie's Girls because his sister, Kristin, was in-laws with Ozzie and Harriet Nelson.
More doors soon opened up for Harmon and his first major role came on St. Elsewhere. In 1986, Mark Harmon made national headlines after People named him their Sexiest Man Alive. Aside from NCIS, Harmon has appeared in a number of different films over the years, including The Presidio, Freaky Friday, and Chasing Liberty.
The personal life of Mark Harmon
Outside of the cameras, Harmon is one of the rare individuals in Hollywood to have a long-lasting marriage. The actor tied the knot with Pam Dawber in 1987 and the two have been going strong ever since.
Dawber is also in the acting business and starred in the hit sitcom, Mork & Mindy, between 1978 and 1982. The pair has two children together: Sean and Ty. Fans may recognize Sean, who played a younger version of Gibbs on NCIS in the past.
While Harmon is accustomed to playing the hero on NCIS, he once risked serious injury saving a kid from a car fire in the 1990s. The teenage driver was unable to get out of the burning car and was rescued after Mark Harmon smashed out a window with a small sledgehammer.
Harmon named top star on television
Given the success of his career and the popularity of NCIS, Harmon was recently named the top actor on television. Despite being in its 16th season, NCIS still draws well over 10 million viewers every week, and Harmon is a big part of that success.
In fact, the series has lost a few members of its core cast over the years – as is expected after 16 years on air – yet it still doesn't miss a beat with Harmon at the helm.
CBS recently announced that it has renewed NCIS for Season 17. Although he has faced a lot of exit rumors over the years, Mark Harmon is fully expected to return to the show for at least one more season. If the ratings hold, there is no reason to believe that the show is going anywhere in the near future.
New episodes of NCIS air Tuesday nights on CBS.