Mark-Paul Gosselaar Says There Were 'No Stunt Doubles' For His Viral Fight With Mario Lopez On 'Saved By the Bell'
It's always fun to learn what it was really like behind the scenes of our favorite TV shows from the past. Now that an old clip has gone viral, Saved By the Bell stars Mark-Paul Gosselaar and Mario Lopez are discussing what it was like to work on this particular scene together. Here's what they had to say about the viral fight.
How did Gosselaar and Lopez meet?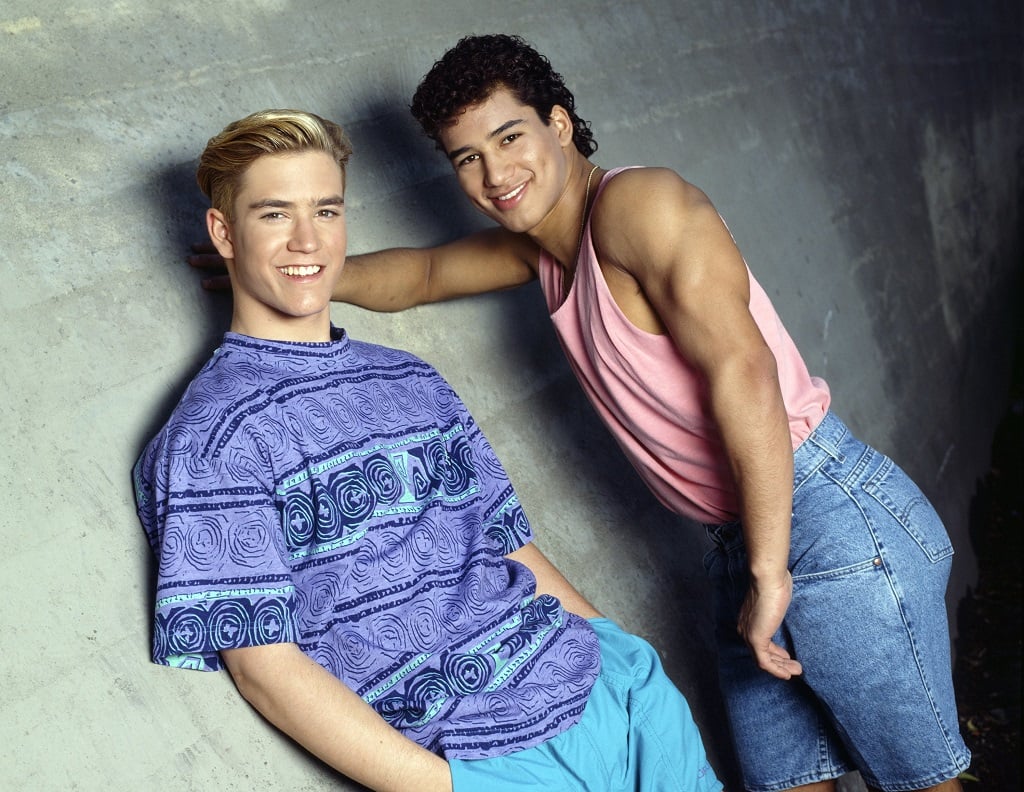 Let's take a journey back to the late '80s/early '90s. On Saved By the Bell, Gosselaar portrayed Zack Morris, a teenage troublemaker at Bayside High School who skated by on schemes and charm. He also managed to attract many of the girls, but there was one hiccup.
Enter Lopez's A.C. Slater. A jock and military brat who arrives at Bayside and has the hots for the same girl as Zack on more than one occasion. The two start off as rivals, but eventually, they become good friends, even rooming together in college on the short-lived spin-off series Saved By the Bell: The College Years.
They've stayed friends ever since 'Saved By the Bell'
The two actors went in very different directions after the series ended. Gosselaar stuck with scripted series, bouncing back and forth between comedy and drama. Meanwhile, Lopez became a TV host for a variety of different competition shows, as well as the entertainment news program Extra, which he helmed for over a decade until just this year.
Regardless of their paths, the two remained friends, with Gosselaar frequently being interviewed by his former co-star. And Lopez told Ellen DeGeneres earlier this year that the two are both blue belts in Jiu-Jitsu and have been training together.
A fight from the show went viral recently
The internet loves to celebrate anniversaries in very odd ways. Take this video of Slater and Preppy (his nickname for Zack) fighting, which dates back to the first episode of Season 4, titled, appropriately, "The Fight." The episode aired on Sept. 12, 1992, so in honor of its 27th anniversary, someone named Mike Camerlengo did a breakdown of the fight.
A couple of days later, it was posted to YouTube, and Slater himself (err, Lopez) got a hold of it and uploaded it to his own Instagram page, upping it to viral status. Clearly, Lopez liked the commentary, which affirmed that it was always Slater's fight to win.
Here's what the actors said about the fight
Gosselaar visited his old pal on his show Access Daily to talk about the former's new series, mixed-ish, on ABC. However, they ended up talking about the upcoming Saved By the Bell reboot, as well as this now-infamous clip, about which Lopez said, "to our credit, that was a pretty good fight."
And that's all due to the two actors, it would appear. "[There were] no stunt doubles," said Gosselaar. "They didn't even, like, give us the option. They were like, 'Yeah, you guys are gonna do this thing.' Labor laws were way different back then." Gosselaar compared this to a simple stunt in mixed-ish, in which he needed a stunt double and had to wear knee pads.