Mark Ronson Didn't Even Know if 'Shallow' Was Going to Be in 'A Star is Born'
"Shallow" became the earworm of 2018 long before Bradley Cooper's A Star is Born came out, thanks largely to its prominent placement in the film's trailer. It not only won Best Song at the Oscars, but that evening's performance became a talking point, with its unusual staging and the "Are Bradley and Gaga really dating" buzz that sprang from it.
However, oftentimes what seems like a sure thing isn't really a sure thing. Hard as it may be to believe, that song almost didn't make it in the movie. And it's far from the only time an iconic song almost didn't make it into a movie.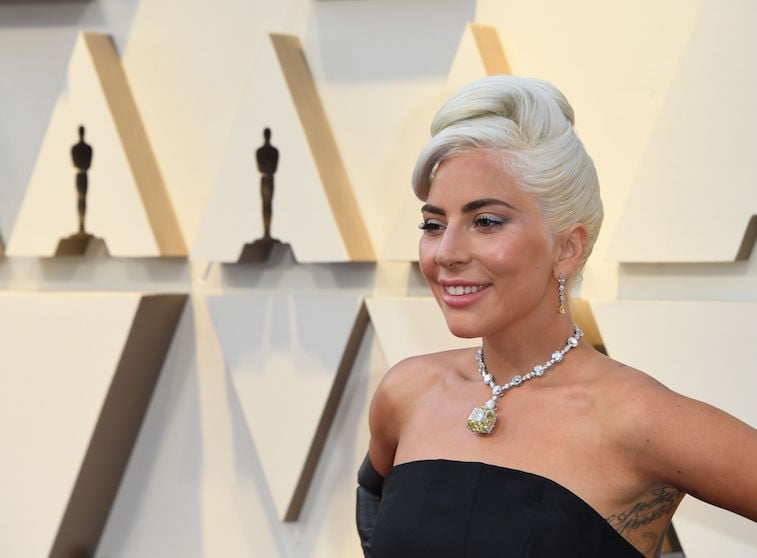 Ronson collaborates with many A-listers
Mark Ronson co-wrote the song with Lady Gaga, Andrew Wyatt and Anthony Rossomando, who shared the Oscar for it. Ronson has worked with many other notable artists, including Amy Winehouse, Adele, and Paul McCartney. He's even the lead artist on the Grammy-winning "Uptown Funk" sung by Bruno Mars.
So when Lady Gaga asked him to work with her on A Star is Born, he didn't hesitate to accept.
https://www.youtube.com/watch?v=emA3MkmD-10
"I worked with Lady Gaga on the Joanna album and we had a bit of a relationship already, so when she started writing songs for A Star is Born, she said, 'Do you want to come be a part of this?' and I said of course. Bradley Cooper is a golden god bronze gentleman and I'd like to get to know him," he said in an interview with I Heart Radio.
How 'Shallow' was written – and almost passed over
Ronson said the initial idea for the song came from Lady Gaga, who had the hooks with "Tell me something boy" and "I'm off the deep end."
"She came in and played some notes on the piano and it was sort of a blur from there, but I do really remember feeling something special in the room with the four of us when we were working on that song," he said.
Something special or not, nobody initially made a pitch that "Shallow" had to be the key song from the movie, or even included in the movie at all. It's a given that when you write songs for an album or movie, some will get recorded and still go unreleased.
"There were so many great songs in the film, I didn't even know if they were going to make it into the film, let alone be the song of the movie. Even now sometimes when I still hear it, when I hear Gaga's voice, and she goes to that note it still gives me chills. I can't believe I was part of that song," Ronson said.
Indeed, there was so much music written for the movie that Bradley Cooper released an extended cut of the film to theaters with additional music. The added scenes included longer versions of "Black Eyes" and "Alibi" an a capella performance of "Shallow" and the addition of Gaga singing "Is That Alright?" during the wedding of Ally and Jackson.
An iconic song by another 'A Star is Born' singer was almost lost too
There had been three prior versions of A Star is Born: a drama in 1937 with Janet Gaynor, the 1954 version with Judy Garland, and the 1976 version starring Barbra Streisand. The making of the 1954 version was protracted, with at least three different versions of its key song, "The Man That Got Away," being shot. That tune became one of Garland's staples, but the song she was best known for, "Over the Rainbow," was nearly dropped from The Wizard of Oz in 1939.
MGM executives, in their infinite wisdom, thought the song made the opening Kansas scenes drag, and it was unseemly for one of the stars to sing in a barnyard. When associate producer Arthur Freed heard the song was going to be cut, he protested.
Thankfully, he prevailed, and "Over the Rainbow" won the Best Song Oscar for 1939 – with Lady Gaga singing it over the titles of the 2018 Star is Born.