Mark Ronson: What Is the Award Winning Songwriter's Net Worth?
Mark Ronson made headlines winning an Oscar for Best Original Song alongside Lady Gaga for "Shallow" from A Star Is Born. Get to know the award-winning producer, songwriter, and DJ, ahead.

Fast facts about Ronson from IMDB:
Ronson was engaged to actress, Rashida Jones, in 2003
He was born in St. John's Woods, London, on September 4, 1975
He started playing instruments at the age of five
His first instrument was the drums
He got turntables at the age of 18
He DJ'd Tom Cruise and Katie Holmes' wedding
He became a U.S. citizen in 2008
He has two sisters, Charlotte and Samantha, who are twins
He has two half-siblings; a sister, Annabelle, and a brother, Alexander
Ronson's mom married Foreigner guitarist, Mick Jones
His sister, Samantha, is famous for her work as a DJ and dating Lindsay Lohan
Ronson started a record label in 2004
His label, Allido Records, signed rapper Rhymefest who worked on the Kanye West song, "Jesus Walks"
Sean Lennon, the son of John Lennon and Yoko Ono, is a childhood friend of Ronson's
His work on 'A Star Is Born'
Ronson wrote the hit song "Shallow" with Lady Gaga, Anthony Rossomando, and Andrew Wyatt. The foursome accepted their Best Original Song Oscar together.

During their acceptance speech, Ronson praised Lady Gaga saying, "Only because you can't really thank yourself when you're in the room with this person you really don't have to do too much. She acts, she sings, she writes the song. Lady Gaga, we salute you. Thank you for this."
The official music video for "Shallow" has more than 326 million views on YouTube and has been topping music charts for months.
Ronson's hit song, 'Uptown Funk'

Ronson released "Uptown Funk!" featuring Bruno Mars in 2014 and the song exploded. It became the song of the year. You couldn't turn the radio on without hearing the song at least once. The music video has 3 billion views on YouTube.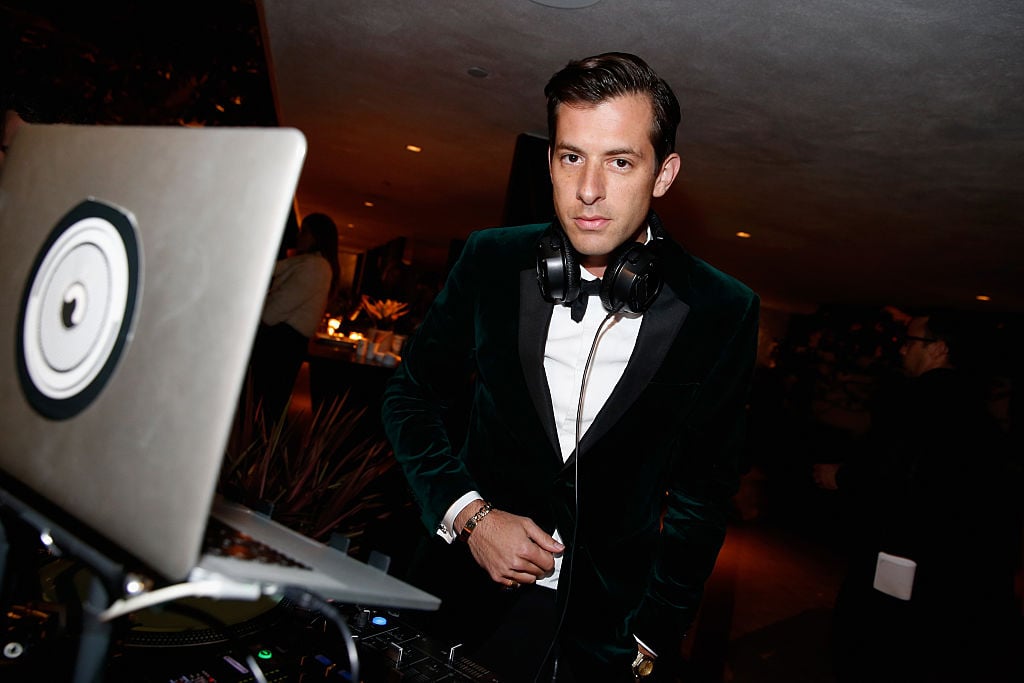 Ronson wrote the song with a team of writers including Charlie Wilson, Robert Wilson, Lonnie Simmons, Ronnie Wilson, Jeff Bhasker, Nicholas Williams, Rudolph Taylor, Philip Lawrence, Devon Gallaspy, and Bruno Mars.

The song got certified diamond (yes, it's a thing) by The Recording Industry Association of America in October 2014, according to Forbes. For a record to be certified diamond it has to have sold more than 10 million copies in the U.S. alone.

Other diamond certified songs are as follows:
Elton John's "Candle In The Wind" and "Something About The Way You Look Tonight"
Eminem's "Love The Way You Lie (ft. Rihanna)" and "Not Afraid"
Lady Gaga's "Bad Romance" and "Poker Face"
Justin Bieber's "Baby (ft. Ludacris)"
Florida Georgia Line's "Cruise"
Katy Perry's "Firework" and "Dark Horse"
Imagine Dragons "Radioactive"
Macklemore & Ryan Lewis' "Thrift Shop (ft. Wanz)"
Carly Rae Jepsen's "Call Me Maybe"
Ronson's work with Amy Winehouse

Ronson has a storied history of working with super talented artists. One who he was particularly close with was Amy Winehouse.
Ronson played a pivotal role in the documentary film,Amy, about the star's life. The documentary won an Oscar and a BAFTA Award, according to Netflix.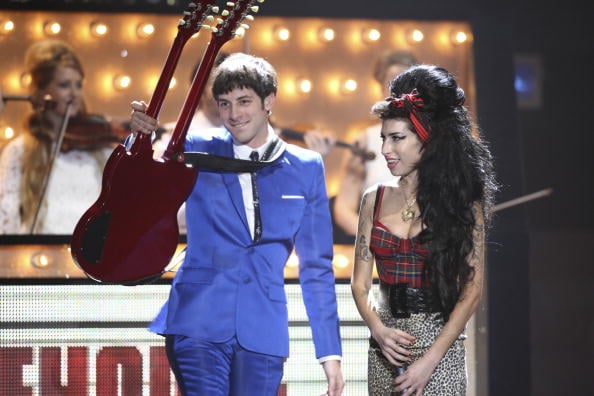 Ronson worked with Winehouse on her album "Back to Black," which garnered critical and public acclaim.

He won multiple awards for his work with Winehouse. Ronson won three Grammys in 2008. He won producer of the year, record of the year for Winehouse's song, "Rehab," and Best Pop Vocal Album for his work on Back to Black.

What is Mark Ronson's net worth?

Ronson is halfway to EGOT status — winning an Emmy, Grammy, Oscar, and Tony — at 43 years old. He's a big name in the music industry and has worked with Miley Cyrus, Adele, Paul McCartney, and Lily Allen, according to The Sun.
Ronson's net worth is estimated to be $20 million. His net worth will likely get a boost from his recent Oscar win and new music with Miley Cyrus.