Mark Ruffalo And More Actors Portraying Real People In 2019 Films
As it turns out, the end of the year is a good time for biopics. Dramatic stories about real-life heroes are excellent fodder for the Academy Awards, so these are definitely movies you want to pay attention to. Here's a look at Mark Ruffalo and three other actors who are starring in new films based on true stories, as well as see them next to their real-life counterparts.
Mark Ruffalo as Rob Bilott in 'Dark Waters'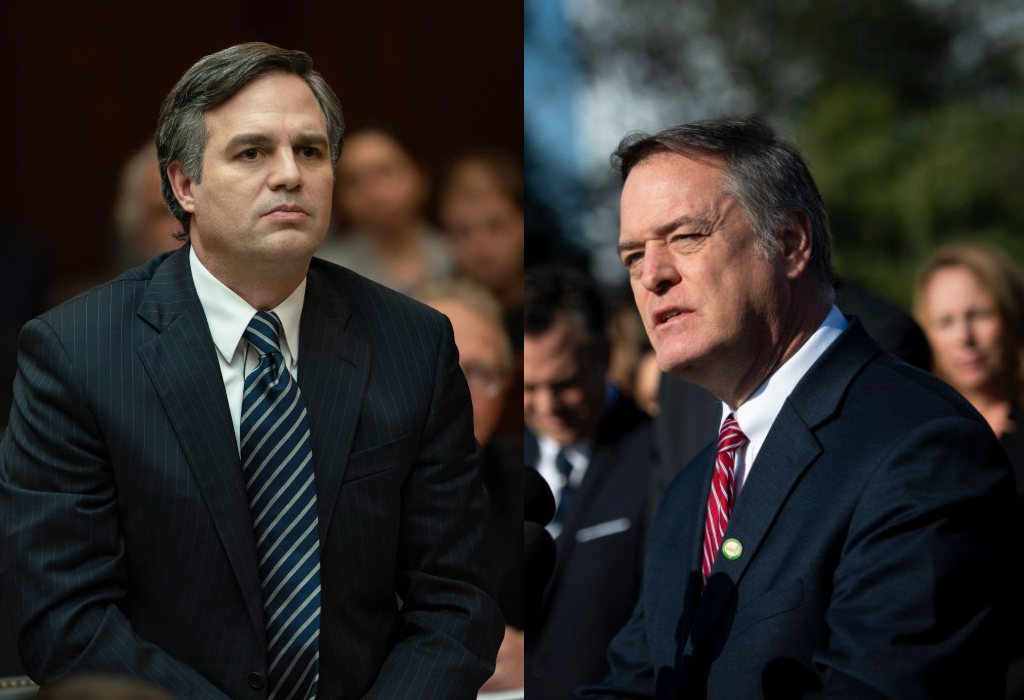 Yes, you may know Ruffalo as Bruce Banner/the Hulk in the Marvel Cinematic Universe. After all, he's spent the past few years repeatedly playing the character. But Ruffalo has been a major player in Hollywood for years, with at least one nomination in every EGOT category, including an Emmy win for executive producing TV Movie The Normal Heart.
Now, in his first role since Avengers: Endgame, Ruffalo is taking on a different kind of hero. He portrays Rob Bilott, a lawyer who took on one of the biggest and most controversial companies, DuPont, after their chemicals were linked to multiple deaths. Dark Waters was released on Nov. 22, 2019, not only highlights an important cause (and one that's near and dear to Ruffalo's heart) but is an exciting thriller with Oscar potential.
Tom Hanks as Fred Rogers in 'A Beautiful Day in the Neighborhood'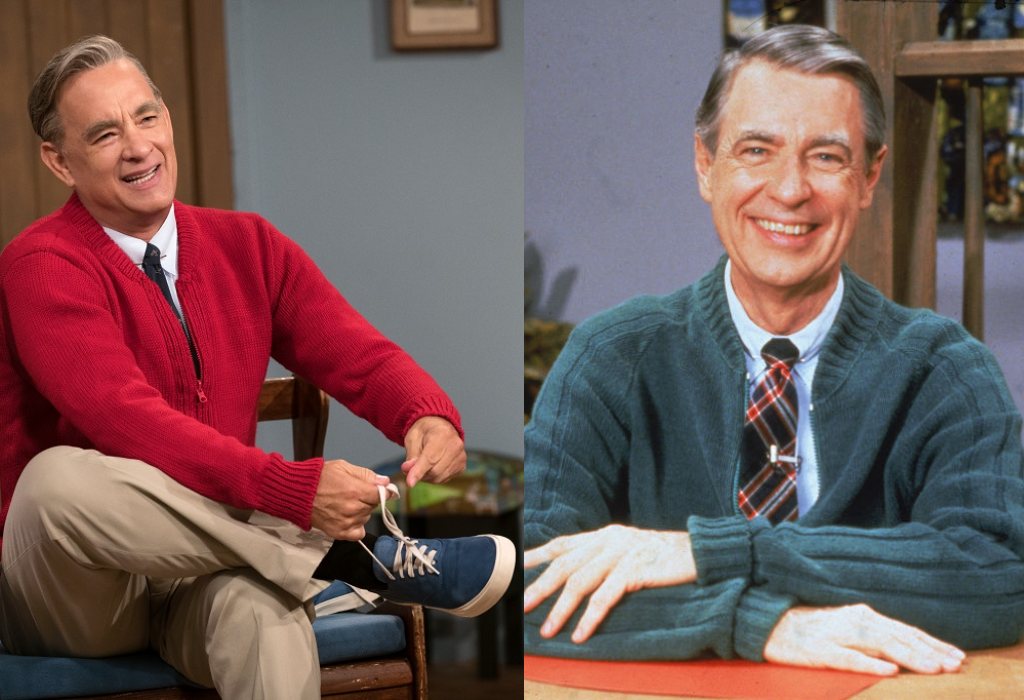 One of the most highly anticipated biopics in recent memory, Tom Hanks (the master of portraying real-life heroes) stars as Fred Rogers in A Beautiful Day In the Neighborhood. Rogers was, as most know, the star of the PBS television program for kids, titled Mister Rogers' Neighborhood. Rogers passed away in 2003.
This isn't your standard biopic. The film is framed around a real Esquire profile by journalist Tom Junod, in which he becomes a part of the story. It was first published in 1998 but was later republished and quickly turned into the script for the movie. A Beautiful Day In the Neighborhood was also released on Nov. 22, 2019.
Charlize Theron as Megyn Kelly in 'Bombshell'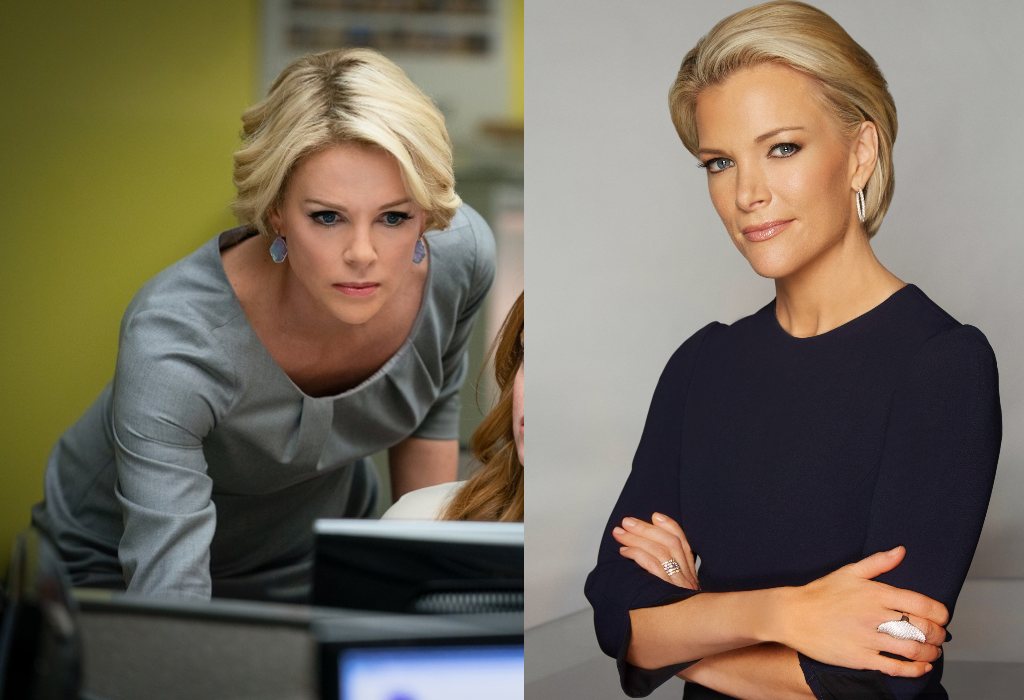 Coming in at the tail end of the year is Bombshell. Releasing on Dec. 13, 2019, the film follows the sexual misconduct scandal that preceded Harvey Weinstein's 2017 one, which helped to propel the "Me Too" movement.
Bombshell follows the allegations against Roger Ailes of Fox News and features an all-star cast including Charlize Theron in yet another incredible transformation. She portrays Megyn Kelly, who wrote her own experiences with Ailes in her 2017 book, Settle For More.
Paul Walter Hauser as Richard Jewell in 'Richard Jewell'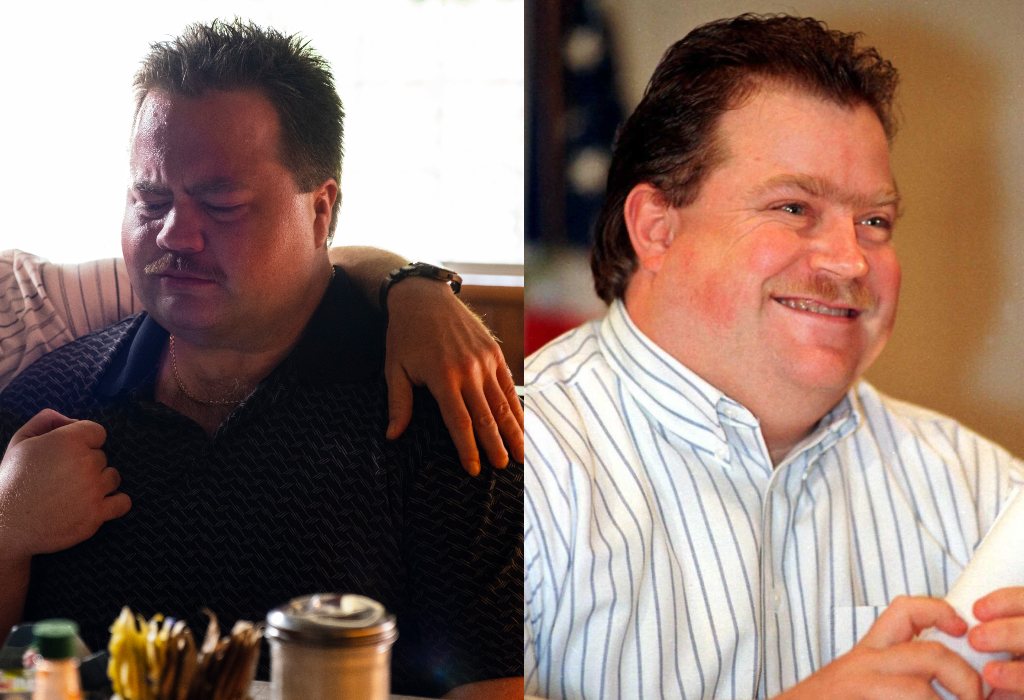 Also due out on Dec. 13 is Richard Jewell, a biographical drama about the man who was accused of planting a bomb at the 1996 Summer Olympic Games in Atlanta. This is a project that's been in the works for many years, and initially had stars like Leonardo DiCaprio and Jonah Hill attached.
Now Paul Walter Hauser (I, Tonya) will be appearing as the eponymous character, who was a security guard who learned about the plan beforehand but was later identified by the FBI as a prime suspect. Sam Rockwell, Kathy Bates, Jon Hamm, and Olivia Wilde co-star.