Is Mark Ruffalo Playing Noah Centineo's Dad In The 'To All The Boys I've Loved Before' Sequel?
By now, you've likely heard: There's going to be a sequel to the hit Netflix rom-com To All the Boys I've Loved Before, starring Lana Condor and Noah Centineo. There's a lot that's still unknown about the film, from casting decisions to plot details. But Centineo proposed an idea that we can't get enough of.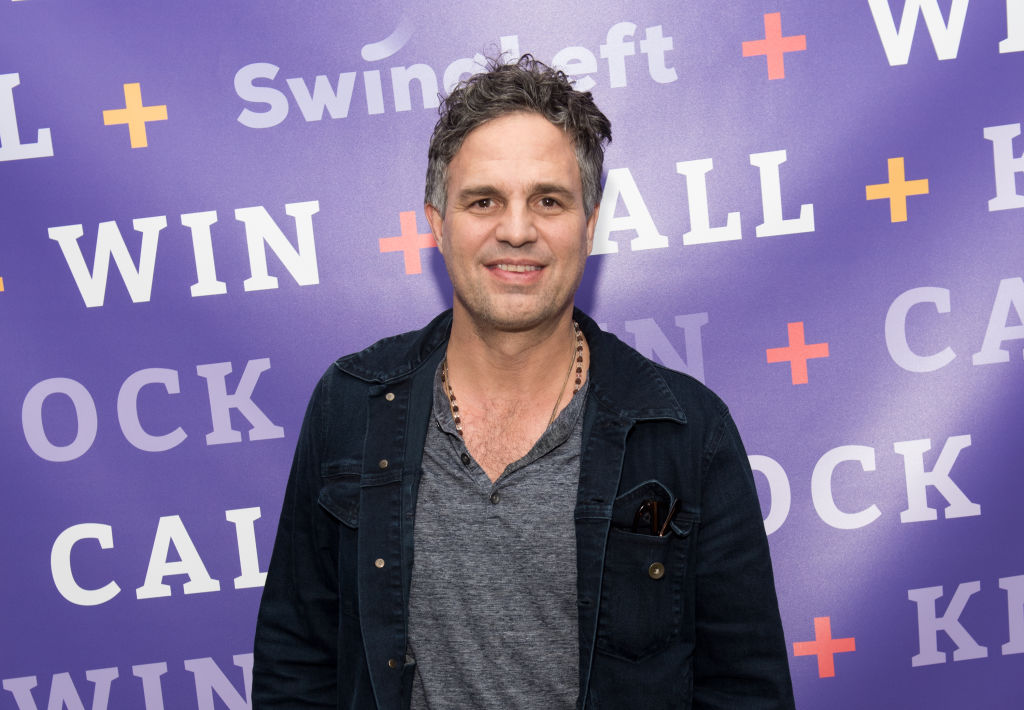 What is To All the Boys I've Loved Before about?

Based on the book of the same name, Condor stars as Lara Jean Covey, a teenage girl who, when she has a crush, writes them a letter explaining her feelings, with no intention of sending it. One day, her younger sister mails the letters, and Lara Jean is faced with a dilemma.

She's most concerned with pretending not to care about her current love interest, who happens to be her older sister's ex-boyfriend, Josh. So when a former crush, Peter Kavinsky, proposes that they pretend to be a couple in order to make his ex and Josh jealous, she agrees. You can probably guess what happens next.

The movie made Noah Centineo a star

Though he had built up a fanbase with his lead role on the Freeform series The Fosters, Centineo reached a new level of stardom after To All the Boys I've Loved Before was released on Netflix. Just weeks later, another Netflix teen rom-com, Sierra Burgess Is a Loser, landed on the streaming service, and happened to also star Centineo as the primary love interest.

Needless to say, this all made Centineo blow up in a major way. He soon became "the internet's boyfriend," as numerous outlets deemed him, and he made the rounds appearing in many popular video series.

Centineo wants Ruffalo to play his dad

One such video for GQ's "Actually Me" series saw Centineo "go undercover" on social media sites such as Twitter, Reddit, and Quora in order to answer questions about himself. In addition to explaining some of his mysterious tweets, plot details involving his characters, and the way he got into acting, Centineo made one especially intriguing comment.

After reading a tweet in which a user called him "a young Mark Ruffalo," Centineo replied, "It's not just you. Casting directors always compare me to him. I even think that I could have been a young Mark Ruffalo. I even think I am Mark Ruffalo and space and time is just a weird thing we can't understand."

Joking aside, Centineo continued. "I want him to play the dad in the sequel," he said, referring to the To All the Boys I've Loved Before follow up. He propositioned to the camera, "Mark?"

Would Mark Ruffalo appear in the To All the Boys I've Loved Before sequel?

This wasn't the first time Centineo floated the idea. After comments the actor made in Sept. 2018, a petition was started to get the sequel made and to have Ruffalo appear in it as Mr. Kavinsky. But sadly, there isn't any news on that front. As Bustle points out, Peter's dad isn't present in his life, so it's probably not a pivotal role they're looking to cast. Who knows though? Maybe there will be a plotline involving the patriarch of the Kavinsky family, and the Hulk actor will be interested in stepping in.