Mark Ruffalo Reveals "Most Emotional" Avenger (Not Chris Evans)
Avengers: Endgame, approaching release at the pace of a snail, as die-hard fans watch every promotional video and read various speculative arguments, is now less than a month away. With a matter of weeks left until its release, the main cast members have been busy promoting the film.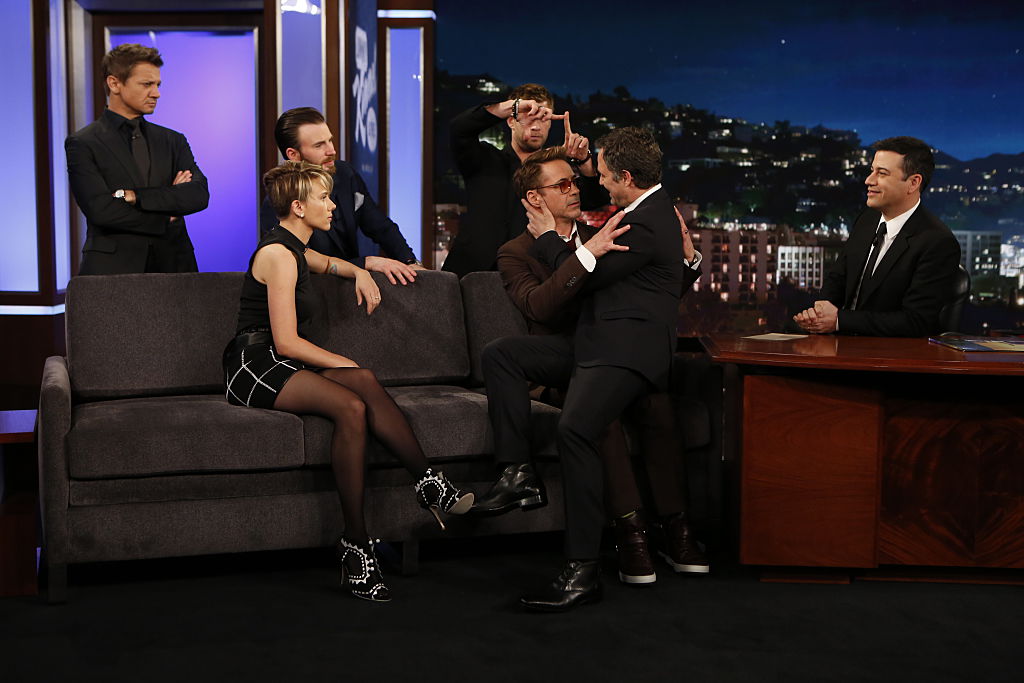 On an unneeded but satisfying press tour, in which the actors behind the heroes attempt to engage viewers while revealing no spoilers, the cast has been so tight-lipped that the interviewers usually wind up focusing on previous films and general questions. One specific interest that continues popping up in this realm: who is the most emotional cast member?

While there has been much talk surrounding Chris Evans as the "softy" amongst the supers – referencing his emotional last day on set – Ruffalo and Evans agree that a different Avenger was the most emotional cast member on the final day.
Filming the final movie in a saga spanning over a decade was an emotional rollercoaster for the entire cast involved, especially the original six, as they have been together since the early days. However, one Avenger reigns supreme as "most emotional" according to Ruffalo.

Mark Ruffalo says Scarlett Johansson is the most emotional 'Avengers: Endgame' cast member (and Chris Evans agrees)

Chris Evans, Mark Ruffalo, and Karen Gillan sat down for an interview with ET Canada to discuss the upcoming film and what it was like filming the end to a cultural phenomenon: a saga that has broken more box office records than imaginable.

When asked "Who was the most emotional" upon wrapping up the film, Mark Ruffalo told ET Canada, "That was probably Scarlett. She usually gets really, really emotional" to which Chris Evans replied, "Yeah. Yeah. Sure." While lacking an exciting form of concurrence, Chris Evans did agree with Ruffalo.

So, it looks like Natasha Romanoff does have a soft spot (which we already knew). Maybe this soft spot will come to the screen in the form of a romantic gesture between Romanoff and Bruce Banner, as audiences have been waiting nearly a decade for their relationship to come to fruition! We will have to wait and see, but the movie would not be the same without featuring closure to this arc.

Chris Evans: Everybody got pretty emotional the last day on the set of 'Avengers: Endgame'

Chris Evans goes onto explain that he was "a little teary," clarifying that his emotions were unrelated to the plot, for this movie marks the end. Mark Ruffalo chimes in to explain that all the cast members were emotional, as the final day of filming was a lot to take in.

These actors have grown very used to one another; they've watched each other grow as actors, get married, have kids, etc. The end of the movie is not merely the end of a narrative arc; it's the end of the very "thing" that catalyzed all the different relationships existing between the cast members.
To all the Harry Potter and MCU fans out there, it feels like we're going through this all over again. So, prepare yourselves for that feeling you felt at the end of Deathly Hallows: that bittersweet combination of a satisfying conclusion and the realization that you may never see these characters work together in the same capacity again. You're likely bound to cry a little whether or not Cap dies. Let's be honest.