'Married at First Sight': Brandon Reid Seems to Skip Decision Day In Sneak Peek
Brandon Reid's marriage to Taylor Dunklin on Lifetime's Married at First Sight Season 10 has been an enigma to many viewers. Brandon first gave his wife the silent treatment during their honeymoon in Panama, and nothing seemed to get better from there. From Taylor's controversial Instagram story to Brandon's ongoing arguments with Lifetime producers, nothing seemed to go quite right for the couple.
In an exclusive sneak peek of the upcoming Apr. 15 episode of Married at First Sight from In Touch Weekly, Brandon and Taylor's rocky marriage seems to get even rocker on Decision Day. After eight weeks of marriage, every couple has to decide whether they want to get a divorce or stay married. But Brandon might not even show up at all.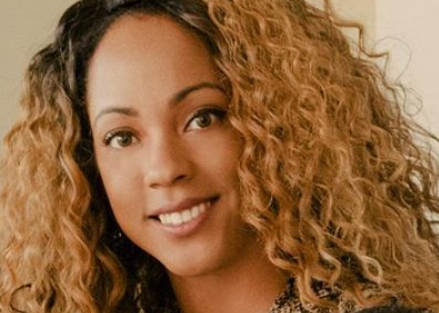 Brandon and Taylor struggled with their marriage from the very beginning
To some fans, Taylor and Brandon seemed ill-matched in many ways from the very start.
Brandon, a beer sales representative, wasn't happy with research scientist Taylor's love of Instagram. Meanwhile, Brandon's moodiness and temper (especially with the Lifetime production crew) often seemed to upset his wife. After Taylor posted an Instagram story in which she claimed to be "single" and looking for a man, Brandon moved out of the couple's apartment.
But that wasn't the worst of the Married at First Sight pair's troubles. On a couple's retreat just before Decision Day, Brandon had yet another meltdown with Lifetime producers and staff. He cursed out two producers and seemed to essentially quit the show after the confrontation.
Taylor sits down with the 'Married at First Sight' experts to discuss her tumultuous marriage
In the In Touch Weekly sneak peek, Taylor sits down with the three Married at First Sight experts—Dr. Pepper Schwartz, Dr. Viviana Coles, and Pastor Cal Roberson—to discuss her marriage to Brandon.
"It's no secret to us that Brandon's had a tough time with the experiment and, in fact, seems to have quit after the retreat. Am I correct in that?" Dr. Pepper asks an already emotional Taylor. (Taylor agrees that that's a correct assessment.)
"Have you seen him since then?" the matchmaker wonders.
Taylor admits that she spends time with Brandon off camera, which sometimes seems to confuse her about his intentions. "Yeah, I've seen him since then. Even though he was fighting with production, we hang out off camera all the time," she tells the experts in the preview clip.
Pastor Cal tentatively approaches the subject of Brandon's absence on this crucial day. "I know you are here alone right now. How do you feel about that? What if he doesn't show up?" he wonders.
Taylor begins to cry as she confesses, "You know, you just feel anxious. You never know what you're going to get."
The 'Married at First Sight' star admits she feels like she missed out due to Brandon's behavior
Next, Dr. Viviana wants to know if Taylor thinks Brandon's hatred of filming and arguments with Lifetime producers eclipse his devotion to his wife and marriage. "Do you feel like he has prioritized production over his marriage?" the expert asks.
Taylor sadly agrees with Dr. Viviana, lamenting, "It definitely feels that way. There are so many things that I feel like I missed out on that were so fun that we could have done together. His stubbornness just really gets in the way."
As tears well up in her eyes again, the 27-year-old confesses that she still hopes Brandon will show. "But if he doesn't show up, I'll be very disappointed," the Married at First Sight star says.
"What would that tell you?" Dr. Viviana asks.
Just before breaking down, Taylor says it would be the final nail in the coffin of her marriage to Brandon. "I mean, it would definitely tell me his decision for sure," she says.