'Married at First Sight' EXCLUSIVE PREVIEW CLIP: Clara Is Nervous About Meeting Ryan's Parents – And Ryan Thinks She Probably Should Be
Clara Fergus, 27, and Ryan Oubre, 29, are one of the five newlywed couples on Lifetime's Married at First Sight season 12 in Atlanta.
Although they were legally married as strangers, Clara and Ryan seemed to hit it off at their wedding – even claiming they were shocked they hadn't met before because they had so much in common. Ryan's parents have been married for 30 blissful years, and he's eager to start a family. Meanwhile, Clara is ready for long-term commitment after a string of painful breakups.
In this Showbiz Cheat Sheet exclusive preview clip from the upcoming Feb. 3 episode of Married at First Sight – airing at 8 p.m. EST on Lifetime – Ryan and Clara prepare to spend more time with each of their families. And when the newlyweds discuss meeting the parents, they realize they might have a few key differences in terms of their religious beliefs.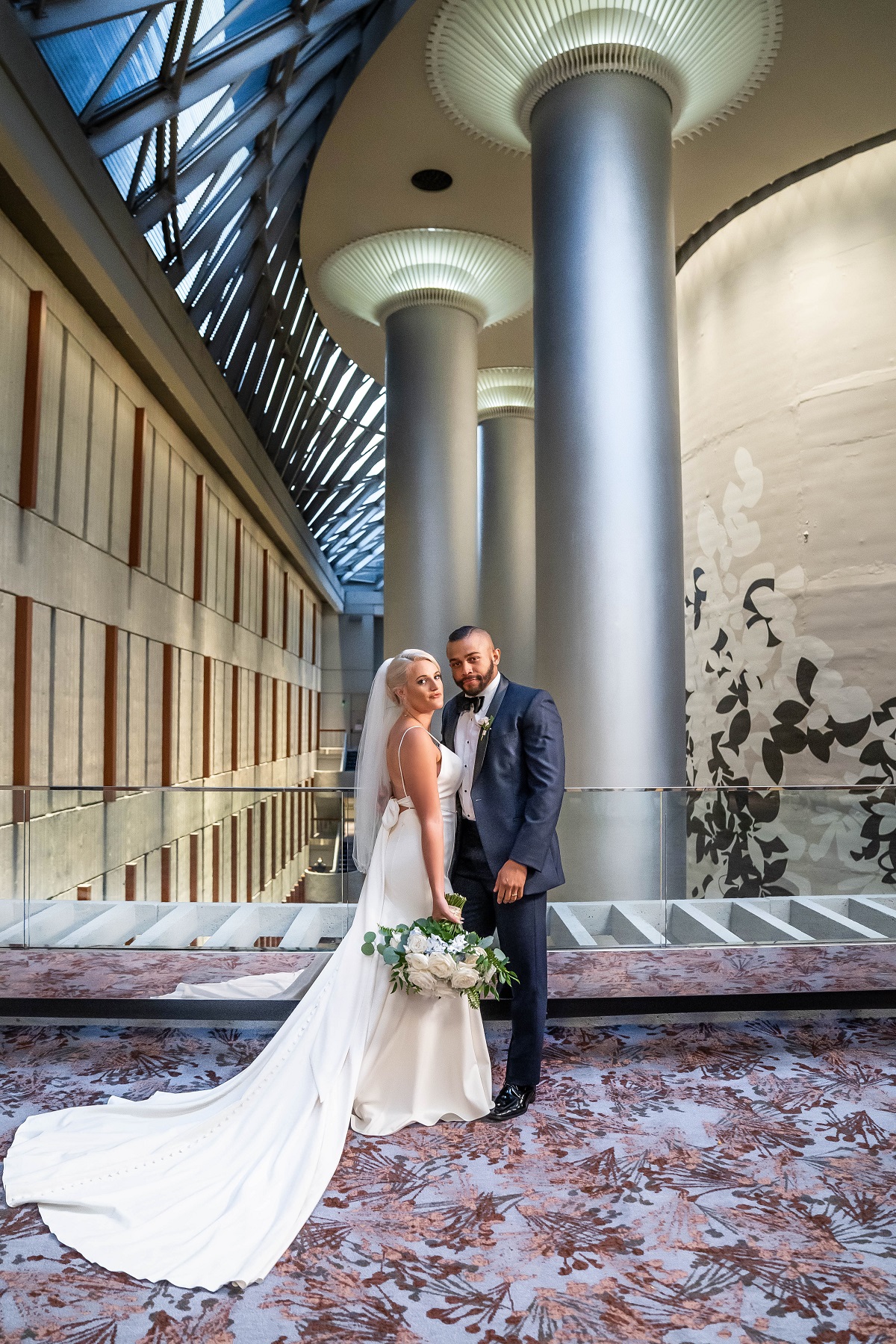 Ryan questions Clara about what movie or TV show describes her as a person
In the Married at First Sight preview, Clara and Ryan are trying to get to know each other a little better. Ryan opens up the conversation by asking his wife what movie or TV show she would say describes her or her life.
"So the thing for me with TV and movies is, I have to have someone to root for," Clara tells Ryan. "And if I feel like I can't root for anybody, I don't want anything to do with it."
As for a show she just couldn't get into, she names Breaking Bad as an example. Ryan jokingly admits that's a bit painful for him, as Breaking Bad is in his "top five" favorites.
Still, the couple wants to find something positive in their mini-disagreement.
"It's good that we don't have everything in common, so we can introduce each other to new things, for sure," Ryan tells Clara, who immediately agrees.
RELATED: 4 'Married at First Sight' Couples That Surprised Fans By Staying Together
Clara admits she's nervous about spending time with Ryan's parents
Next, the Married at First Sight couple discusses something a little more serious – spending time with each of their parents.
Ryan says he's looking forward to having brunch with Clara's parents. He's not too worried about getting to know his new in-laws a little more.
Meanwhile, Clara admits she has a few concerns about getting along with Ryan's parents. While she thinks they're "really nice," she's worried they might disapprove of her religious practice. Ryan's parents are devoted Christians and ministers who take their faith very seriously.
"I'm a little nervous that they're both ministers," she confesses.
The 'Married at First Sight' stars might have religious differences
Clara then drops a bit of a bombshell on Ryan when it comes to her own religious faith.
"I went to Bible college for a year – and then I haven't been back to church since," she tells her husband, who seems surprised at the revelation. "I'm a little nervous that they're going to be upset about that."
Ryan gets pensive for a moment and admits that his wife's lack of interest in religion might worry his parents.
"It's tough. It's really, really tough," the Married at First Sight star tells Clara. "To be honest with you, that is important for them."
"It's important for me as well," he goes on to add. "But no one's lived a perfect life."
Ryan and Clara's conversation seems to hint at potential religious differences between the couple that could affect their chances of staying together. Just how much those differences could come into play remains to be seen.