'Married at First Sight' EXCLUSIVE PREVIEW CLIP: The Season 12 Brides Meet For the First Time
Married at First Sight returns to Lifetime for season 12 on Wed., Jan. 13, 2021, at 8 p.m. EST.
This season will feature 10 hopeful singles from Atlanta, Georgia, who are willing to put everything on the line for love. Five couples will enter into legal marriages arranged by three experts and decide whether to stay together or get divorced after two months.
In this Married at First Sight exclusive sneak peek of the season 12 premiere, the five new brides-to-be meet each other for the very first time. The pre-wedding day jitters are real!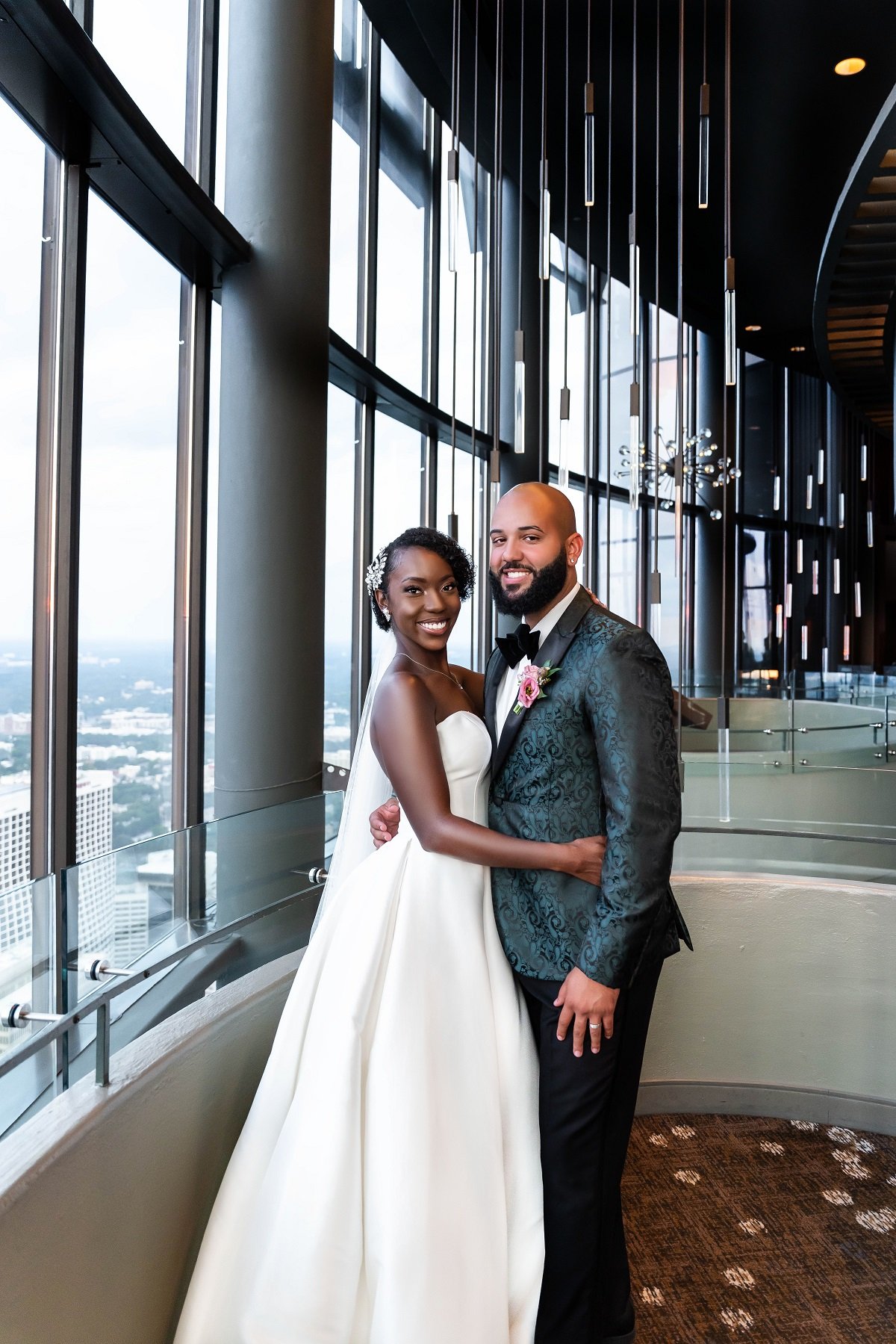 The brides meet for the first time in a 'Married at First Sight' sneak peek
In the newest Married at First Sight sneak peek, the five season 12 brides meet up for the first time – celebratory wine glasses in hand, of course.
Paige, 26, says she's feeling "every type of emotion" at the moment. After all, she's getting married to a stranger.
"We're really doing this," she says as the other brides enthusiastically agree. "We're really committing."
Clara, 27, jokes that she's a "nut job," but this is still the most "crazy bananas" thing she's ever done in her life. "This is a lot, even for me!" the Married at First Sight star exclaims.
Haley, 28, as well as 28-year-old Briana and 26-year-old Virginia, agree that they might have done some things they thought were crazy or adventurous in the past…but this takes the cake for sure.
As the women take turns trying on rings to see how they feel on their left hand, Paige adds that it's "exciting and rewarding" to meet the women who will be going on the Married at First Sight journey with her.
"I feel like I have a support system," she says of her fellow Lifetime brides-to-be. "They're beautiful, they're dope, they're super energetic. I feel like I can call them my homegirls."
RELATED: 'Married at First Sight': Miles and Karen Williams Open Up About Their Sex Life Now and What it Was Like to Watch the Show
This season will feature five couples in expert-arranged marriages
Married at First Sight season 12 features five couples who are hoping to find love in an unconventional way.
Clara, a hopeless romantic, is paired with Ryan, 29, who wants to start a family as soon as possible. He hopes to follow in his parents' footsteps; after all, they've been married for over three decades.
Briana will tie the knot with Vincent, 27, who was heartbroken in the past when one of his ex-girlfriends admitted she wasn't ready for marriage. He wants to find someone who's as ready for a long-term commitment as he is.
Paige is marrying Chris, 27, who takes his Christian faith very seriously. He wants to find a woman who shares his values, while Paige wants to be the first woman in her family to have a successful marriage.
Haley is paired with Jacob, 38, who wants to have children and start a family soon. He's excited about the prospect of an arranged marriage, as he's read that they are sometimes more successful.
Both Virginia and her husband-to-be, 34-year-old Erik, have endured heartache in the past. Virginia admits she sometimes "self-sabotages" her relationships, while Erik is divorced. They're both hoping for a fresh start and a healthy marriage with one another.
RELATED: 'Married at First Sight': Amber Bowles Rates Her Sex Life With Matt Gwynne, Doesn't Think He Could Ever Be Monogamous
The newest singles will be introduced on the season premiere
The three-hour Married at First Sight season 12 premiere, "Countdown to Meltdown," will follow the 10 castmates as they get ready to meet their new spouses for the very first time. One bride nearly falls apart on her wedding day when she gets a surprising gift from her new husband.
New episodes of Married at First Sight will air each Wednesday on Lifetime at 8 p.m. EST. Most of them will be two hours long.