'Married at First Sight': Fans Think Zach Justice Is Too 'Egotistical' for Mindy Shiben
On every season of Lifetime's Married at First Sight, there's at least one couple that fans think shouldn't have been matched by the experts at all. On Married at First Sight Season 10, that couple is Mindy Shiben and Zach Justice for many viewers.
While Mindy, a 34-year-old figure skating coach, is a down-to-earth, family-oriented woman who recently went through two tragedies (the unexpected death of her younger sister by overdose, and a shocking miscarriage after a failed relationship), 32-year-old Zach Justice seemed like a player to many fans. A personal trainer and fitness model, Zach said physical attraction and chemistry were extremely important to him.
On the Jan. 29 episode of Married at First Sight, "Trouble in Paradise," Zach and Mindy began to struggle during their honeymoon in Panama.
Not only did Zach tell Mindy he didn't feel "chemistry" or "a spark" with her, but his standoffish behavior and seemingly self-centered remarks about his own looks left many fans with a bad taste in their mouth. Many Married at First Sight viewers took to Twitter during the episode to suggest that Zach was too "shallow" and "egotistical" for his new wife.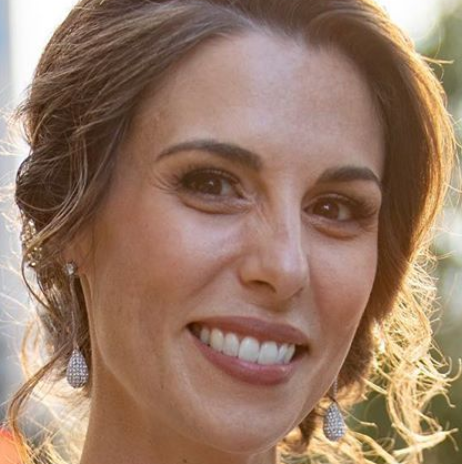 Zach told Mindy he didn't feel a 'spark'
It all started when Mindy admitted Zach had told her on more than one occasion that he didn't feel attracted to her.
"He told me, 'I'm not building any kind of attraction to you, and what do you want me to do about that?'" she said. Mindy responded by telling him that it wouldn't work out if he didn't feel physically attracted to her.
The Married at First Sight bride also claimed Zach broke her heart by telling her, "This is kind of weird because I'm kind of, like, forced to make things work with someone that I don't have a spark with." Mindy explained that this devastated her, causing her to wonder, "What the f*ck did I marry?"
The personal trainer and model seemed to compliment his own looks
The new couple sat down for wine on the beach to hash out their differences in attraction. "I don't feel good about myself," Mindy admitted as she explained how much it hurt to see the other Married at First Sight couples being affectionate with one another.
That's when Zach dropped some comments that seemed self-aggrandizing to many viewers. "It's a matter of trying to build an attraction," he told his wife. "And thank god you're on the same page as me. Just because of my looks, that means nothing to you. Because if it was it, then right now you'd be more into me."
Mindy seemed put off by her husband's seemingly arrogant remarks about his looks. "Yeah, it's not just about your looks, but do you think everyone finds you attractive?" she pressed. "Like, do you feel like you've led with your looks most of the time?"
"Are you saying I engage based on my looks and use my looks to my advantage?" he asked, appearing offended.
Mindy replied bluntly, "To me, it's a huge turn-off, someone who's presumptuous and thinks, 'I'm really hot, everyone's gonna like me. Like, do you care about me building an attraction to you?"
The Married at First Sight star responded noncommittally and admitted he "didn't know" where their relationship was headed. Still, the couple shared a fun trip together the next day and apparently began to be more physically affectionate with one another.
Fans thought the 'Married at First Sight' star had an inflated ego
Some Married at First Sight fans on Twitter thought Mindy came off as a little too needy and overeager with her new husband. Still, most viewers thought Zach had an overinflated ego and thought a bit too highly of himself.
"I hope Mindy actually said to Zach that she might not be attracted to him. What an ego," one fan wrote on Twitter while the honeymoon episode aired.
Others thought the personal trainer came across as shallow and insecure. "Zach wants a 23 year old girl that only cares what his 2 foot tall self looks like," one critic wrote. "Mindy is grown & knows what she wants in a relationship. You being cute is not that important."
Another critic agreed that Mindy's husband was arrogant and preening, writing on Twitter: "Zach likes to look at himself and hear himself speak…"
Other Married at First Sight viewers thought Zach came across as self-important in the way he talked, especially with how long his speeches were. "Clearly Zach has relied on his looks to get by," one fan argued on social media. "You can't make a conversation out of this rambling he is doing."