'Married at First Sight': Jason Carrion and Cortney Hendrix Have Filed for Divorce
Jason Carrion and Courtney Hendrix have been together since the first season of Married at First Sight. Sadly, they just announced they have filed for divorce. Here is what they said about the separation and a little bit about their past.
Jason Carrion and Courtney Hendrix were on Season 1 of Married at First Sight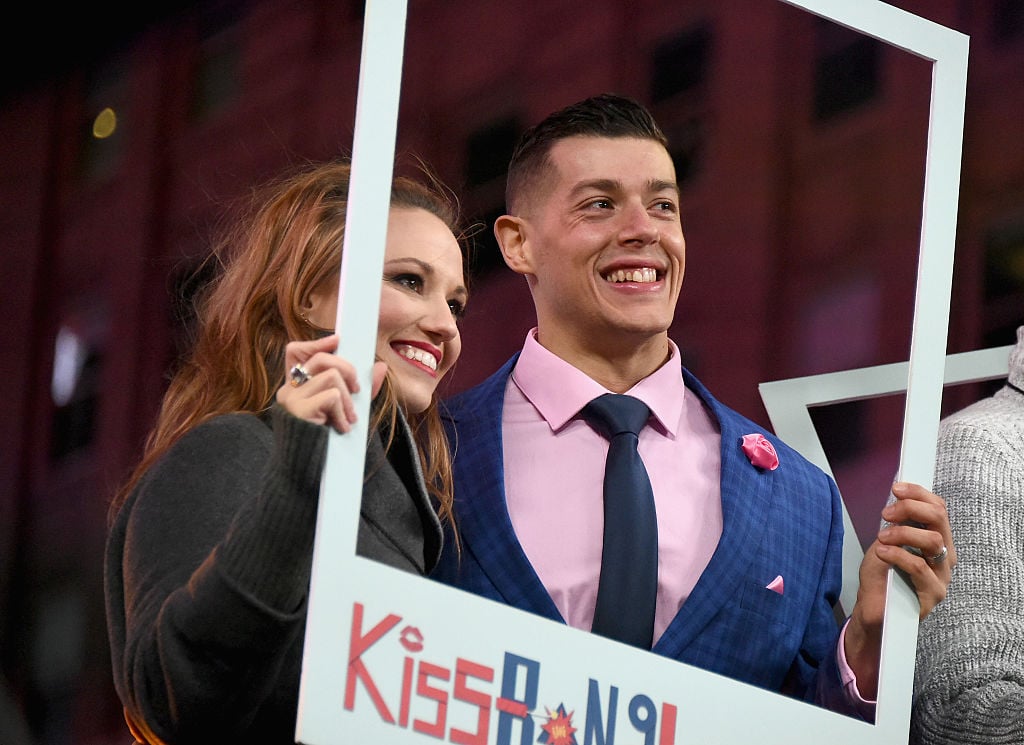 The couple got married in Season 1 of the show. On Decision Day, they decided to stay married but they didn't know what each other would choose beforehand.
"I was like 95 percent sure of what Jason was going to say — but if you look at the footage, I'm like murdering him with my eyes because I got really squinty when I was looking at him," Hendrix told International Business Times.
She later said, "I was terrified. But after he finally said, "I made my decision last night and I want to stay with you forever," I was overcome with happiness."
At the time, Hendrix recommended the reality show experiment to others. "Yes, I would, 100 percent I would, but I think that people need to keep in mind that if you're going to do it, you have to be open-minded and you can't be scared." After five years, the couple was still together, but rumors started surrounding them.
Fans previously wondered if the couple was still together
Married at First Sight fans were wondering about the couple's status back in November. That's because they noticed the couple hadn't shared any new pictures in a while, according to Soap Dirt.
Eventually, Hendrix posted a picture with Carrion with the simple caption, "STFU." She also responded to pregnancy rumors by saying she wasn't pregnant "yet."
Carrion confirmed they have filed for divorce
The couple filed for divorce in February, according to People. They were previously separated for six months. Carrion has given a statement regarding the divorce.
"Thank you for respecting our privacy because we both know all the intrigue is just a consequence of the lives we've chosen to lead," said Carrion. "Although we've decided to go our separate ways, we continue to love and support one another and still share a common goal to remain friends. I think the best way I could summarize how I feel is through a quote that has stayed with me for some time by Joseph Campell, 'We must be willing to let go of the life we've planned, so as to have the life that is waiting for us.'" 
Cortney Hendrix released a statement on Instagram
Hendrix released her own statement on social media. "In feb 2019 Jason and I filed for divorce-after the court of Kings County New York acknowledged at least a 6 month separation," she wrote.
"We asked for privacy this entire time bc we were trying to figure it all out. At one point we thought we were going to divorce in order to date and start all over the right way. We have decided together to move on in different paths, but that doesn't mean we don't have love for each other. He will always have a special place in my heart and life."
It sounds like the couple were attempting to start over despite how they first got married. Sadly, they are now divorcing.
Read more: 'Married at First Sight': Do the Experts Actually Provide Therapy to the Couples?
Check out The Cheat Sheet on Facebook!