'Married at First Sight': Meka and Michael Sleep In Separate Beds Yet Again In Sneak Peek
Meka Jones and Michael Watson have seemed to struggle with almost every moment of their marriage on Lifetime's Married at First Sight Season 10.
After a—to say the least—rocky honeymoon, the couple continued to argue about trust and honesty when they moved back to their shared apartment in Washington, D.C. Meka believed her husband wasn't being honest with her about just about anything, and they never fully recovered from their initial rift.
And in advance of the Apr. 1 episode of Married at First Sight, "Fight or Flight," previews suggest that Meka and Michael's bond isn't getting any stronger. When the remaining couples head out for a final getaway just about a week before Decision Day, Meka refuses to sleep in the same bedroom with her husband yet again.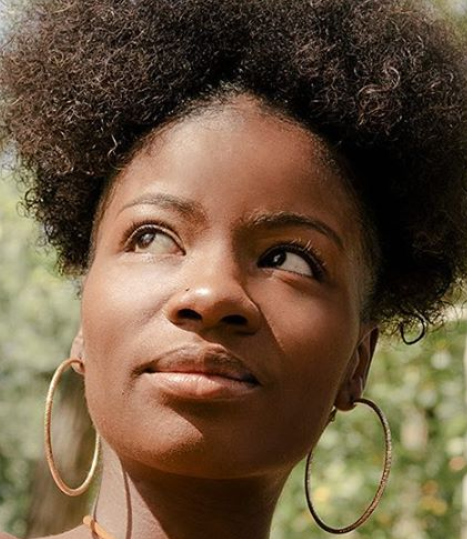 Meka and Michael spent most of their honeymoon in separate rooms
Michael and Meka first navigated major marital issues before their honeymoon even started. On the plane to Panama, Meka claimed that Michael issued an ultimatum: Either she would have sex with him on the honeymoon, or he wouldn't feel "into the marriage."
Meka's husband adamantly denied he ever gave her an ultimatum about honeymoon sex. But she insisted he did, and the damage seemed like it was already done. Meka accused her husband of putting on a show for the cameras so audiences would like him, and the Married at First Sight couple ended up spending most of their honeymoon in separate hotel rooms.
The 'Married at First Sight' couple continued to argue about honesty once they returned to Washington, D.C.
Once they returned from their honeymoon, Meka and Michael tried to make things work. But the erosion of trust, it seemed, wasn't about to get any better.
Meka claimed she caught Michael in more than one lie back in Washington, D.C. The Married at First Sight star's alleged dishonesty about things both big and small—from the mileage on his car to the reason for his turning down his promotion to school principal and his status as a yoga teacher—ate away at the couple's marriage.
One preview suggests the couple is on the brink of splitting up
In the preview for the upcoming Married at First Sight episode on Apr. 1, Meka and Michael head out for a couple's retreat with the other three remaining couples (sans Zach Justice and Mindy Shiben, who broke things off the previous week). Sadly, though, they don't seem to have built up any trust along the way.
"With just over a week before Decision Day, our couples are set to embark on a final couple's getaway," Pastor Cal Roberson says in the preview clip.
Despite appearing to have fun with the other couples, Meka doesn't seem happy with her husband. "It's obvious that you're not really feeling this," she tells him during the retreat. (He simply looks at her, stone-faced, refusing to agree or disagree.)
Meka also apparently refuses to spend the night with Michael during the weekend trip. "I just feel like for tonight, it's probably best that we don't sleep in the same room," she tells him.
As Michael packs up his things and heads off to sleep alone in a separate room of the Married at First Sight couples' vacation home, he says Meka's refusal to sleep with him yet again makes him wonder if they'll ever be able to work things out. "It makes me feel unsure about our future as we move towards Decision Week," he tells Lifetime producers, "so it's definitely disappointing."