'Married at First Sight': Michael Reveals the Mistakes He Made In His Marriage to Meka in Sneak Peek
Meka Jones and Michael Watson have had some of the strangest struggles and communication issues we've ever seen on Lifetime's Married at First Sight. The Season 10 couple wrestled with Michael's dishonesty and breakdowns in communication starting on their honeymoon in Panama, when they spent most of their time in separate hotel rooms instead of getting to know each other.
In an exclusive sneak peek of the upcoming Apr. 15 episode of Married at First Sight from TV Insider, Michael holds himself accountable for his mistakes in his marriage to Meka. The couple sits down with the three Married at First Sight experts on Decision Day—when they have to decide to get a divorce or stay married after two months of marriage—to discuss their communication issues.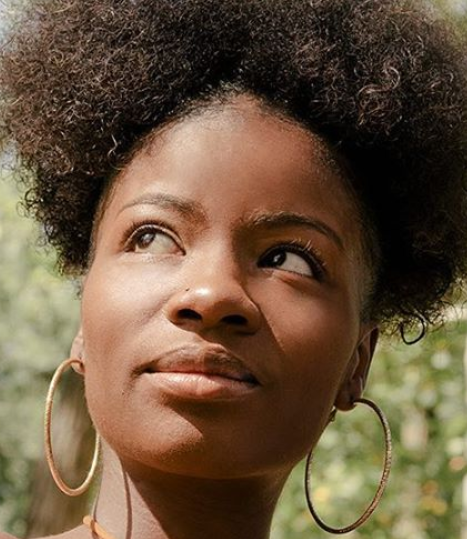 Meka and Michael struggled with Michael's repeated dishonesty
Michael and Meka's marriage has been rocky from the very beginning. Meka accused Michael of issuing her an ultimatum just before their honeymoon, in which he insisted that they have sex during their first trip together or he would never be "into the marriage." On camera, Michael denied Meka's claims, which led her to mistrust him and doubt his intentions right away.
The Married at First Sight couple tried repeatedly to patch things up, but they kept hitting similar snags. Michael lied about odd aspects of his life, including being a yoga teacher and even (according to Meka) the mileage on his car. During their short eight weeks of marriage, Michael changed jobs at least twice, leading Meka to suspect that he wasn't telling her the full truth about his career or salary.
Michael, for his part, claimed that he "shut down" around Meka because he felt attacked. He also claimed that adoption- and abandonment-related trauma from his childhood sometimes led him to lie or distort the truth.
One sneak peek indicates that Michael knows he did Meka wrong in their marriage
In a sneak peek from Decision Day, Meka and Michael sit down with Pastor Calvin "Cal" Roberson, Dr. Viviana Coles, and Dr. Pepper Schwartz for a frank discussion about their tumultuous relationship.
Michael seems to be taking responsibility for how he's contributed to the various problems in his marriage to Meka. "I think for me, what I realized—you as an individual person have habits that are not necessarily things you can carry on into a marriage," he tells the matchmakers.
The Married at First Sight star continues by explaining that, whenever he felt scared or vulnerable with Meka, he would go back to his negative habits and toxic "comfort zone" of dishonesty and withdrawal.
"The mistakes I made several times was that the habits that I had as an individual, that were comfortable for me, were not going to work being in this marriage," Michael claims in the clip. "And so, that was my default. If I felt uncomfortable, I went back to this place. If I felt uncomfortable, I relied on those things. That doesn't work in a marriage."
Pastor Cal thanks Michael for his frankness in the preview clip
Meka's husband seems to take full responsibility for his part in their marital issues, which Meka appears to respond to favorably (at least in the preview). Since she repeatedly asked him to take more ownership of his behavior throughout their marriage, it seems like she's finally getting some of what she wants from him. However, it's not clear from the clip whether it's already too little, too late.
"And I can sit in front of you and say, you know what? Those are the mistakes I made," Michael says. "I went back to bad habits that were not going to work towards and work through this marriage. And I can admit that. I'd say that a hundred times. I understand that."
Pastor Cal, who confronted Michael during the season about his lack of accountability, thanks him for his honesty. "I appreciate that," the Married at First Sight expert tells Michael kindly at the end of the preview. "I appreciate what you just said."