'Married at First Sight': Pastor Cal Roberson Wonders If Zach Justice Married Mindy Shiben 'For The Wrong Reasons'
While Zach Justice and Mindy Shiben had a romantic wedding day on Lifetime's Married at First Sight Season 10, their wedded bliss quickly seemed to subside.
On their honeymoon in Panama, Zach admitted he wasn't attracted to Mindy. The couple shared a room but didn't have any physical intimacy beyond a single kiss. After they returned to their hometown of D.C., Zach and Mindy didn't even move in together because of Zach's fear of committing to a woman he didn't feel a spark with.
On the Feb. 12 episode of Married at First Sight, Zach and Mindy sat down with Pastor Cal Roberson to discuss their struggling marriage. Zach's session with Pastor Cal led the marriage expert to wonder whether Zach's reasons for coming on the show were sincere.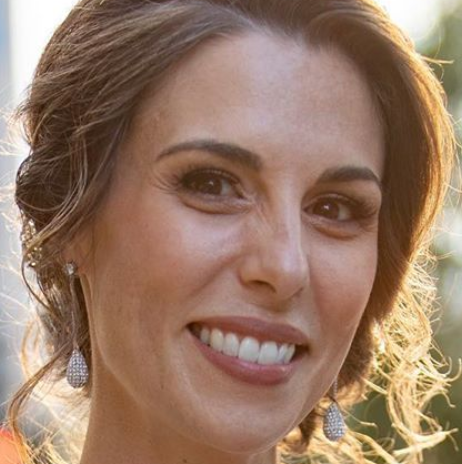 Mindy told Pastor Cal she still saw 'potential' with Zach
While Zach wasn't ready even to move in with Mindy, she told Pastor Cal in a one-on-one counseling session that she was more than prepared to jump in headfirst to a marriage.
"It's no secret that I've really wanted to be married and I'm ready to just fully commit," the Married at First Sight star told the pastor. She continued, "I really like Zach. He's intelligent and he's adventurous, and all the experts paired us together for many reasons, and I see the potential."
But Mindy and Zach had one major problem: chemistry. "On the honeymoon, he made it known that he doesn't feel an attraction to me," Mindy lamented. "He is somebody that I want to commit to, but he's not giving me anything to work with."
Pastor Cal advised Mindy not to base her self-worth on Zach's responses, and reminded her that attraction can grow. "You're an intelligent person. You're an attractive person," he assured her. "And I hope he has the good sense to see it."
Zach explained that he knew Mindy was good 'on paper,' but he felt no chemistry
After his session with Mindy, Pastor Cal wasn't convinced that Zach was truly putting in the effort a serious relationship would require. "It seems as though most of the issues are due to Zach's attitude," he told Lifetime producers.
In a private meeting with Zach, the new husband admitted he knew Mindy was "good on paper" for him. It was the feeling of a spark, he claimed, that had left him cold and distant.
"I'm struggling with attraction," Zach told the Married at First Sight expert. "All these attributes check the boxes. And for me, personally, chemistry is kind of that intangible, that you just can't manufacture. And that drives your attraction. That fuels your intensity to be able to interact and discover and make things work."
The personal trainer added that he simply didn't feel chemistry with his wife, no matter what other attraction he might build based on "familiarity" or "similarities" with her. And while he admitted that Mindy was "athletic," well-liked, "funny," and "intellectual," he simply felt something was missing.
"I genuinely don't know what to do," Zach confessed. Still, he said he was willing to work on his marriage to Mindy.
But Pastor Cal wasn't sure what to believe. "I'm not sure I 100% believe Zach," he told producers. "Maybe he's in it for the wrong reasons. Maybe he's just confused."
The 'Married at First Sight' couple hashed out their differences in a counseling session
In a couple's counseling session, Zach and Mindy discussed their problems so far in more detail.
Mindy told Zach it was painful to be told so often that her partner didn't find her sexy. "It's not easy being told a handful of times, I'm just not attracted to you," the Married at First Sight star said. "When you tell me that, it's made me feel kind of down a lot."
"I see the reasons I was matched with you," Zach replied. "You're smart, you're pretty, people like you, friends like you." But he reiterated that he still just didn't feel a spark, and worried that it wouldn't evolve.
The couple ultimately agreed to keep trying, with Pastor Cal's support. "I don't want to just give up on this because it was a rough start," Mindy said. While they still didn't live together, they promised to keep taking their marriage seriously.