'Married at First Sight': Which Season 10 Couples Want Kids?
The discussion of whether and when to have kids, as well as how many, is always a big topic for married couples.
It's even more crucial on Lifetime's Married at First Sight, as the newly married couples were matched by a team of experts and have no way of knowing their partners' preferences beforehand. Differences around the timing of and desire for kids can make or break any couple, which is especially true when you're considering strangers with no prior knowledge of each other.
On Feb. 4, PopCulture released an exclusive sneak peek of the Feb. 5 episode of Married at First Sight. On a group trip during the couples' Panama honeymoon, the couples discussed their desire (or lack thereof) for kids in the near future. Some of their answers might surprise you.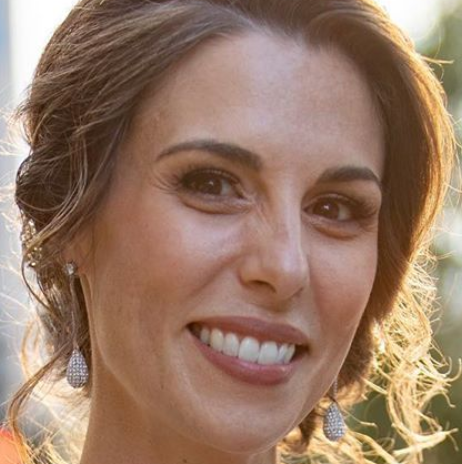 Mindy Shiben and Zach Justice aren't sure
"Do you want babies soon?" Katie Conrad asked her MAFS castmate Zach Justice after he made a joke about babies as the couples boarded a van for a group trip during their honeymoon.
"You know, I haven't put a timeline on it," Zach said noncommittally.
"You know, we're not quite there yet," his wife Mindy Shiben replied. Mindy suffered a heartbreaking miscarriage around a year before filming, which might have made her a little uncomfortable in the discussion.
"For sure, baby steps," Zach added, seeming to feel awkward himself.
Brandon Reid and Taylor Dunklin both want kids, but not now
Taylor Dunklin was quick to pipe up about her hopes for kids with her new husband, Brandon Reid. "Brandon and I both want kids," she said. "We were talking about that last night. We want at least one. Maybe two."
However, she added that they weren't in any kind of rush. "Not anytime soon, though," the Married at First Sight star concluded, as Brandon nodded in agreement.
Katie Conrad wants kids right away, but Derek Sherman isn't ready
Katie and Derek Sherman started vibing at the altar and have seemed to grow in their relationship steadily since then, despite Katie's cold feet just before the wedding.
26-year-old Katie was open with Lifetime producers about her desire to have children early in life due to her Type 1 diabetes diagnosis, which could potentially make having kids more difficult as she ages. Derek, however, might not be on the same page.
"I think we're in the same boat," Derek suggested. "Two years, three years."
But Katie wasn't quite on board. "Let's go for less," she pressed. "Let's say two."
"That's sooner than I would have thought," Taylor replied.
"Two year minimum. I'm fine with that," Derek agreed, while Katie didn't look too happy about his insistence on a "minimum."
The other MAFS castmates seemed to want to relieve a bit of the tension. "You can't speak in absolutes, you gotta keep the options open," Zach said in an effort to make everyone feel more comfortable.
The Season 10 couples will wrestle with chemistry, kids, and the future on the next episode
On the upcoming episode, the five Married at First Sight Season 10 couples will talk about their hopes for children, in addition to dealing with their ongoing problems with chemistry.
Mindy's husband Zach has admitted to not feeling attracted to her. Meanwhile, Meka Jones and Michael Watson argued so bitterly on their second day of marriage that they spent most of their honeymoon in separate hotel rooms.
What's more, Brandon and Taylor spent an entire day barely speaking after a fight on their third day of marriage. They'll wrestle with these issues and more on the Feb. 5 episode.