'Married at First Sight': Which Season 10 Grooms Didn't Wear Their Rings On Their Honeymoon?
On each season of Lifetime's Married at First Sight, there is often at least one cast member who doesn't seem fully committed to the process from the very beginning. On MAFS Season 10, there were already two grooms who took off their rings during their honeymoon in Panama, leading fans to believe they weren't ready for marriage at all.
Meka Jones and Michael Watson argued on the plane ride to Panama and spent most of their honeymoon in separate rooms. Michael removed his ring and said he didn't want to put it back on until he felt "worthy" of it.
Meanwhile, Zach Justice and Mindy Shiben struggled due to Zach's lack of physical attraction to his wife. Zach, too, wasn't wearing his ring by the end of the couple's honeymoon.
Married at First Sight viewers weren't impressed with either new husband's lack of commitment to the experiment. Many of them took to Twitter to suggest both men shouldn't have signed up for the show at all.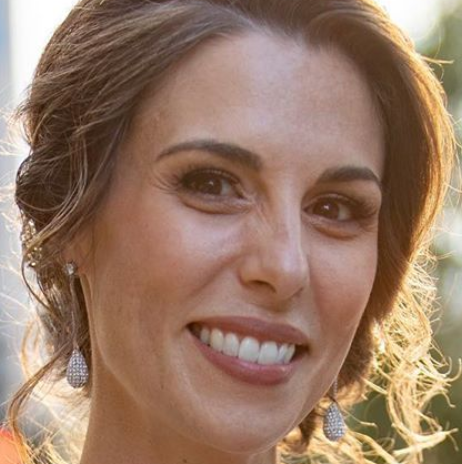 Michael didn't wear his ring because he said he felt he was 'failing'
Meka and Michael fell out after only one day of marriage because of Michael's insistence that the couple have sex on their honeymoon. Meka felt Michael was giving her an unfair ultimatum and wondered whether she could trust him.
The Married at First Sight couple spent most of their time in Panama in separate suites as a result. When they finally met up, Meka wondered why Michael was no longer wearing his ring.
"My husband isn't even wearing his ring right now. It's hard," she told producers about her disappointment in her honeymoon.
Michael, meanwhile, explained that he didn't want to wear his wedding ring until he felt he was honoring the promises he made to Meka on their wedding day. "It's disappointing," he said. "I take the vows and the commitment very seriously, but I feel like I'm failing as a husband."
Meka was hurt by Michael's decision. Still, she agreed to take off her own ring until he felt ready to put his back on as well. While they finally spent the night together on the last night of their honeymoon, Michael and Meka still weren't wearing their rings by the time they left Panama.
Zach claimed he 'forgot' to wear his ring
Mindy pointed out Zach's bandless ring finger on the last night of their honeymoon.
"You've really been listening to me and I really appreciate that," the Married at First Sight star told her husband at a romantic dinner. "But today I noticed that you weren't wearing your ring."

"It hurt my feelings," she admitted.

Zach claimed that it was merely an oversight and that he didn't mean to take off the ring. "I can't make excuses for it," he said. "I just genuinely forget to put on jewelry."

While Mindy tried to be understanding, she confessed that it made her wonder, "Is he taking this as seriously as I'm taking it?"
Fans weren't impressed with the two 'MAFS' grooms
For the most part, Married at First Sight viewers weren't impressed with Zach and Michael's excuses for removing their wedding rings.
One Twitter user wrote, "Zach is not wearing his ring? 'Oops I forgot' seems so so hollow…Kick him to the curb, Mindy! Fast!"
Many other MAFS fans noted that Zach was wearing both a watch and a bracelet at dinner, while he claimed he didn't put on his ring because he "forgot" to put on jewelry. Several others noted that the personal trainer is very image-conscious and hinted that he wasn't likely to forget anything to do with his appearance.
"Not getting this one: Zach says he has a problem remembering to put on jewelry, while he wears a watch and a bracelet," one fan wrote on Twitter. So, the ring just missed the memo? Just an observation."
Some MAFS viewers also weren't buying Michael's reasoning for taking off his ring. Many thought his insistence that he didn't want to wear it was a cover-up for his fear of commitment.
"Michael: I take my vows and responsibilities in marriage very seriously," a Twitter user joked. "Also Michael: I've not lived up to expectations after TWO DAYS and I will not wear my wedding ring till I feel I've earned it. Also, our honeymoon will be spent in different rooms."