25 Martial Arts Movies Everyone Should See
Martial arts films first gained popularity in the U.S. during the 1970s with movies that featured stars like Bruce Lee and Sonny Chiba. However, this action-driven genre can trace its history to the days of silent cinema with classics like The Burning of the Red Lotus Monastary.
While there are innumerable martial arts films that feature well-known action stars and entertaining fight sequences, there are some films in this genre that also manage to present an enjoyable story with good character development, as well as exceptional martial arts action.
In order, here are the 25 martial arts movies that every fan should see.
25. Enter the Dragon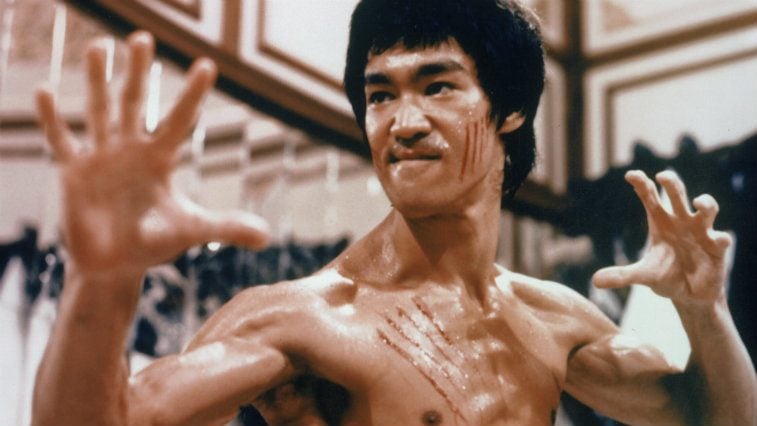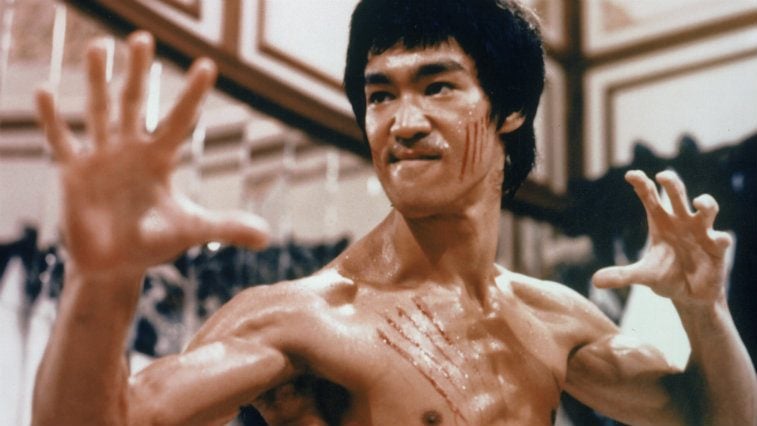 This 1973 martial arts classic is a must-see for any fan of the genre. Although it was not Bruce Lee's first film, it secured his legendary status and inspired legions of imitators. Enter the Dragon is also widely credited for establishing the mainstream popularity of martial arts films in the U.S., by merging elements from both Chinese and American cinema.
The film stars Lee as a martial arts specialist who is recruited to investigate a mysterious island controlled by an evil character known as Han. The film also costars well-known action star John Saxon, and celebrated karate expert Jim Kelly. Kelly later parlayed his popularity from his minor role in Enter the Dragon into several starring roles in other martial arts films.
24. Drunken Master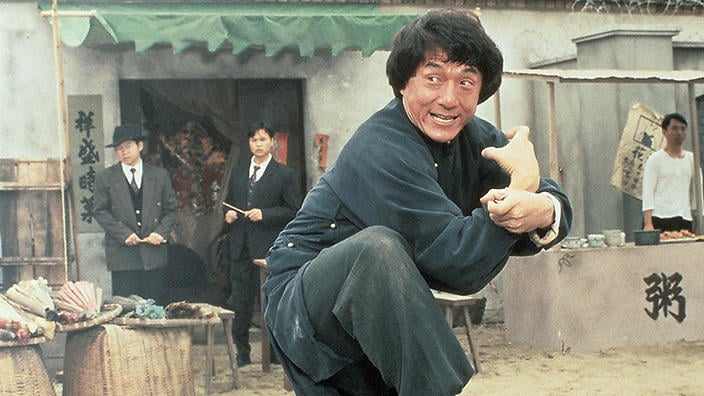 Jackie Chan is renowned for performing all of his own film stunts and has appeared in well over 100 martial arts movies. However, Drunken Master is especially beloved by martial arts film fans for its unusual combination of kung fu and comedy. The film is considered Chan's breakout role and helped to popularize the "drunken boxing" style used by the title character.
As noted by IMDb, the film tells the story of a disobedient son — played by Chan — who is eventually molded into a martial arts expert by a "drunken master." The film's classic redemption story is made even better by Chan's gravity-defying martial arts abilities and an epic final battle with the main villain.
For fans that can't get enough drunken boxing action, there is Drunken Master II, also known as The Legend of Drunken Master, a 1994 follow-up film in which Chan reprises the same role.
23. Magnificent Butcher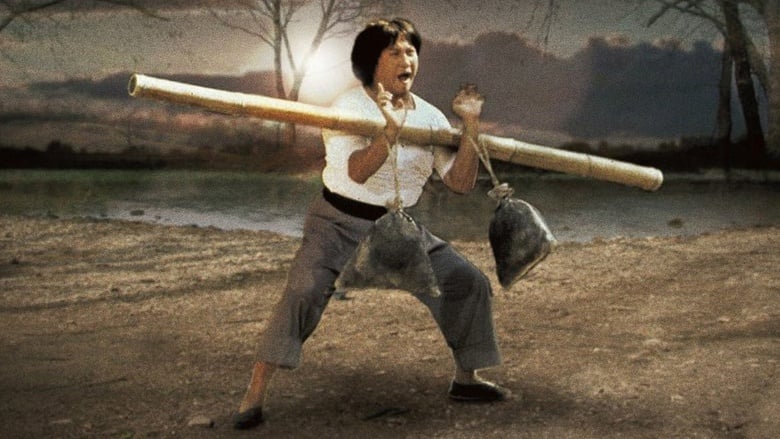 Sammo Hung, who is well-known in the martial arts film world for his directorial work and his many costarring roles with Chan, has also been the lead actor in several popular martial arts films. In Magnificent Butcher, a plump Hung is perfectly cast as "Butcher Wing," a butcher student who is wrongly implicated in a horrific crime.
Like Drunken Master, Magnificent Butcher also features an unusual combination of slapstick comedy and kung fu, despite its sometimes grisly storyline.
22. Ong-Bak: The Thai Warrior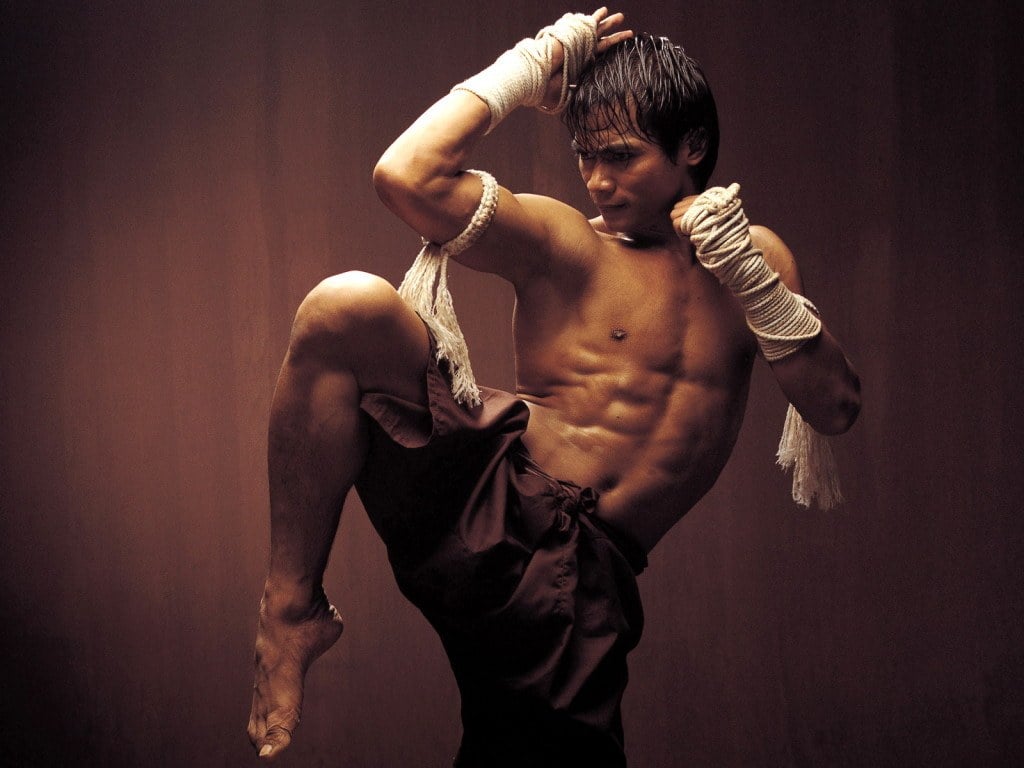 Also known as Ong-Bak: Muay Thai Warrior, this martial arts film stars Tony Jaa in what would become his breakout role. In the film, Jaa plays "Ting," a villager who volunteers to go to Bangkok in order to recover the stolen head of a Buddha statue known as Ong-Bak. Jaa uses a traditional Thai kickboxing martial art known as Muay Thai as well as his natural acrobatic abilities to create an exciting martial arts film with a classic "fish out of water" storyline.
The film made Jaa a world-famous martial arts movie star and spawned two sequels: Ong Bak 2: The Beginning and Ong-Bak 3.
21. Ip Man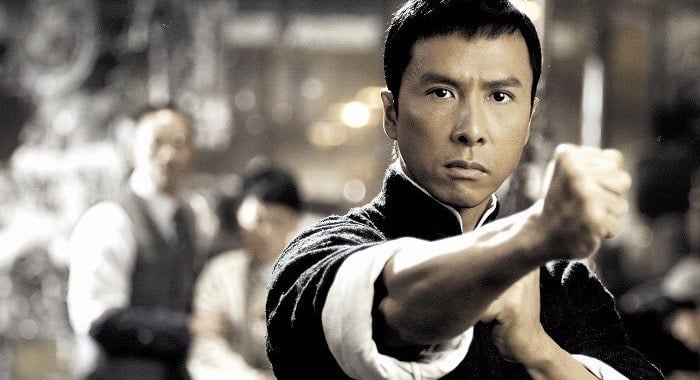 Loosely based on the life of Yip Man — Bruce Lee's teacher and a famous Wing Chun grandmaster — Ip Man stars Hong Kong action star Donnie Yen as the title character. Ip Man takes place in China during the 1930s, when Japan invaded the region. In the film, Ip Man uses his formidable Wing Chun skills to defend his family and defeat various Japanese soldiers in a martial arts competition.
The film was a huge success and led to a sequel, Ip Man 2, which follows Yip Man's life in Hong Kong and his eventual encounter with Lee. Although it is not the first film to tell the story of Yip Man, it was one of the most successful biopics about the legendary martial arts master. Yip Man has also been depicted onscreen by Tony Leung in The Grandmaster and Dennis To in The Legend Is Born: Ip Man.
20. Crouching Tiger, Hidden Dragon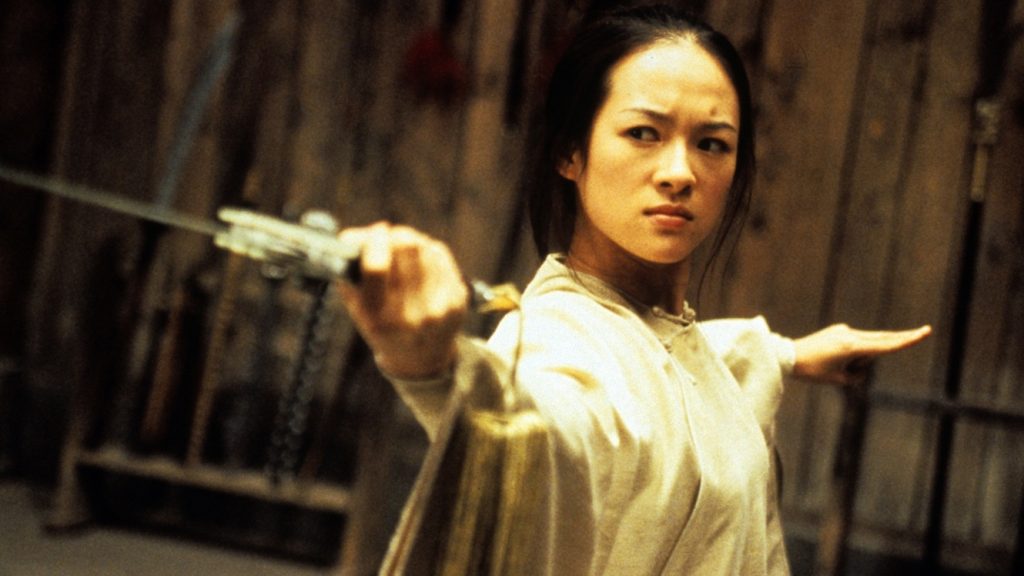 This one's a no-brainer, as it was the film that brought martial arts movies into the mainstream American conversation. Today, Crouching Tiger, Hidden Dragon's stunning cinematography and incredible stunt choreography are recognized as iconic, influencing a handful of movies that followed.
19. House of Flying Daggers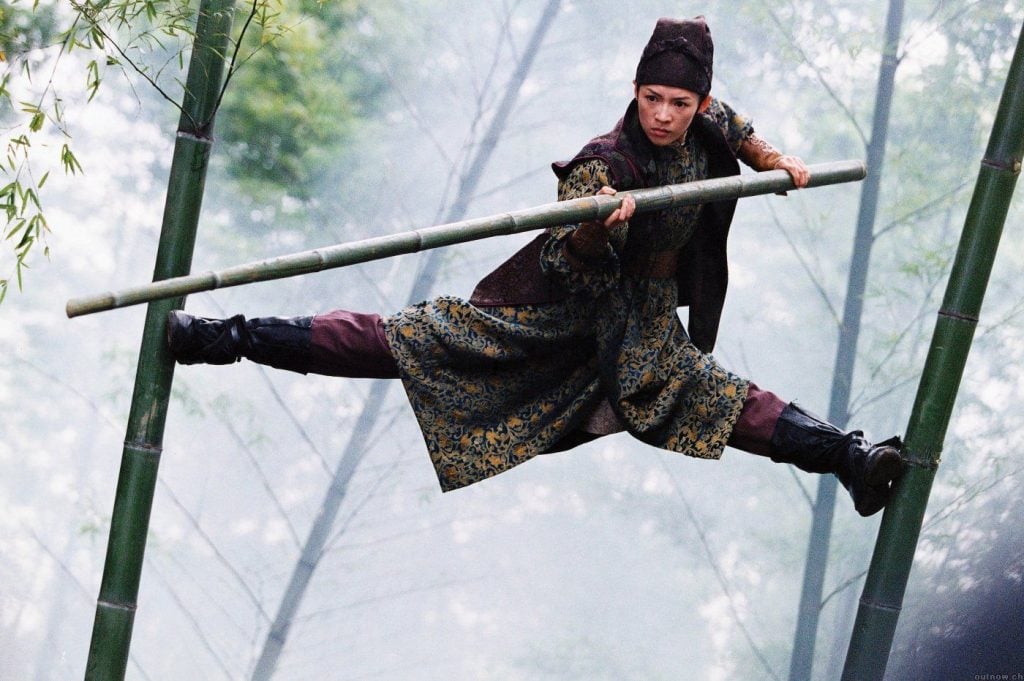 You won't find a martial arts film with the sheer beauty that House of Flying Daggers features. And while its story leaves a lot to be desired, its use of colors, slow motion, and creative fight scenes all come together to create a visual feast.
18. Iron Monkey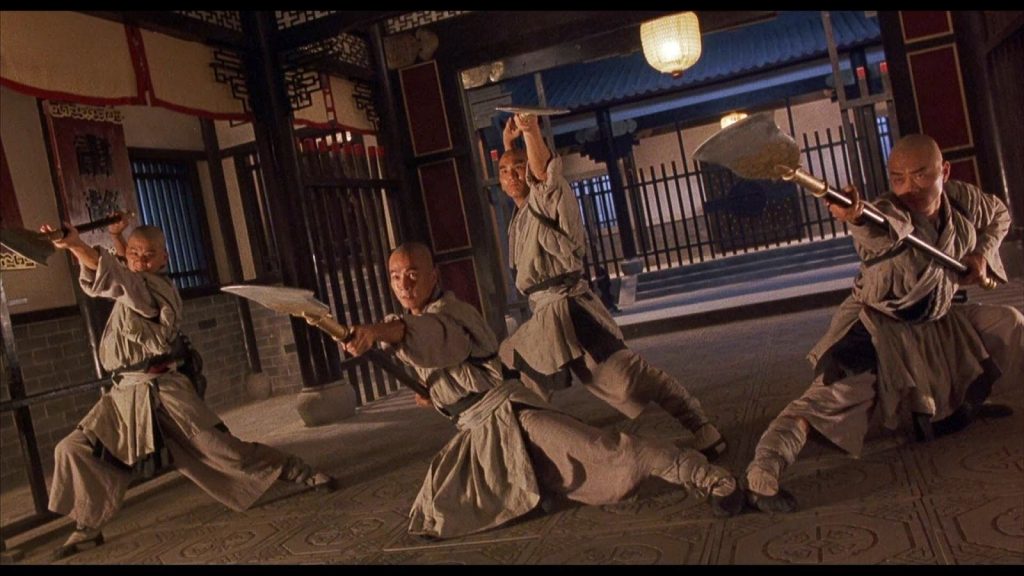 Here we have yet another amazing movie starring martial arts legend, Yen. With the blessing of Quentin Tarantino, Iron Monkey made the jump from China to the United States, getting a full release in America as a result.
Tonally, as Paste Magazine so aptly notes, "it's the definition of a kung-fu people-pleaser."
17. Kill Bill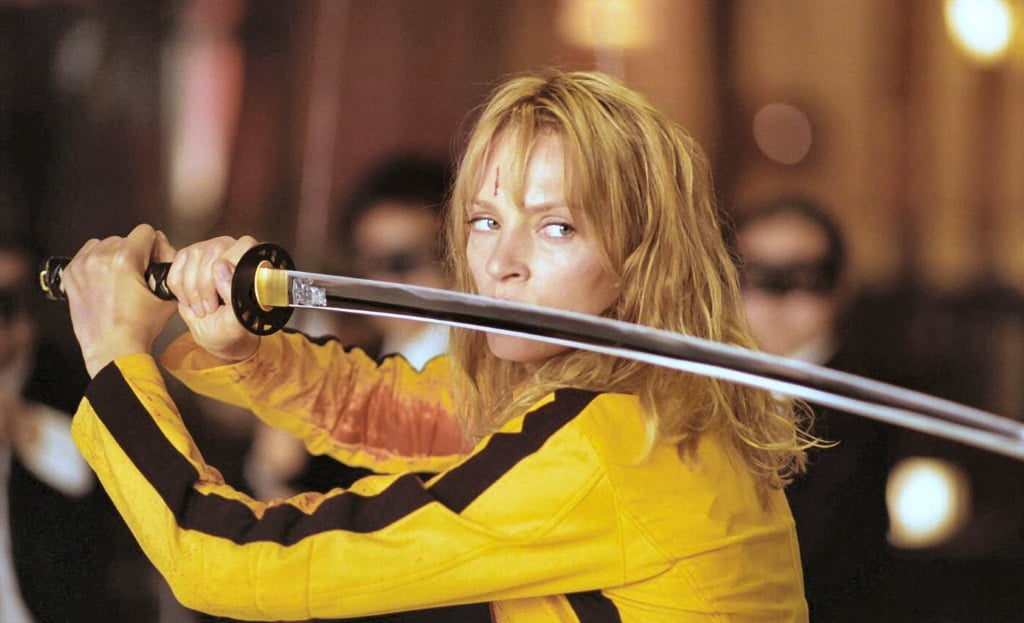 Speaking of Tarantino, we'd be remiss in not including his own entry in the kung fu genre. Kill Bill: Vol. 1 and Kill Bill: Vol. 2 both have something for everyone: insane fight scenes, a well-crafted revenge story, a tone that's just cheesy enough, and a handful of homages to other classic martial arts movies.
16. The Grandmaster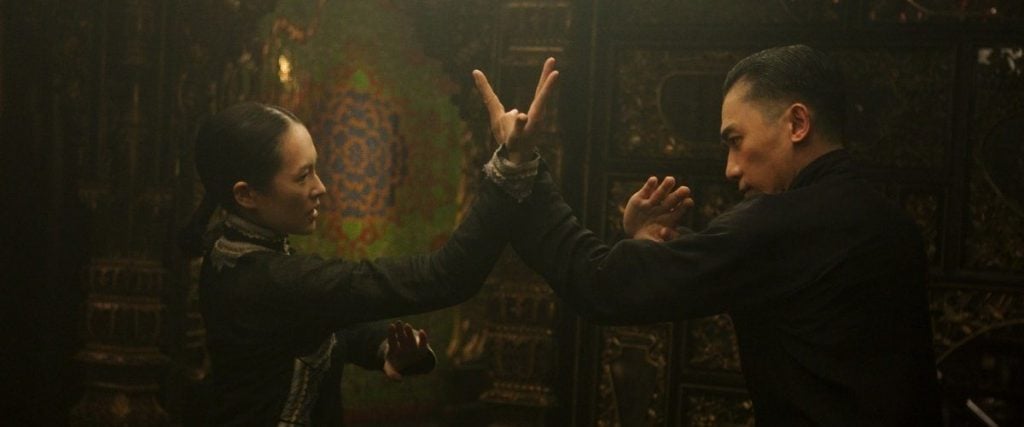 A more recent entry in the genre, The Grandmaster still carries that distinctive DNA shared by other truly great kung fu movies. The action sequences are pure visual poetry, coupled with a violent realism not often seen in its contemporaries.
15. Fearless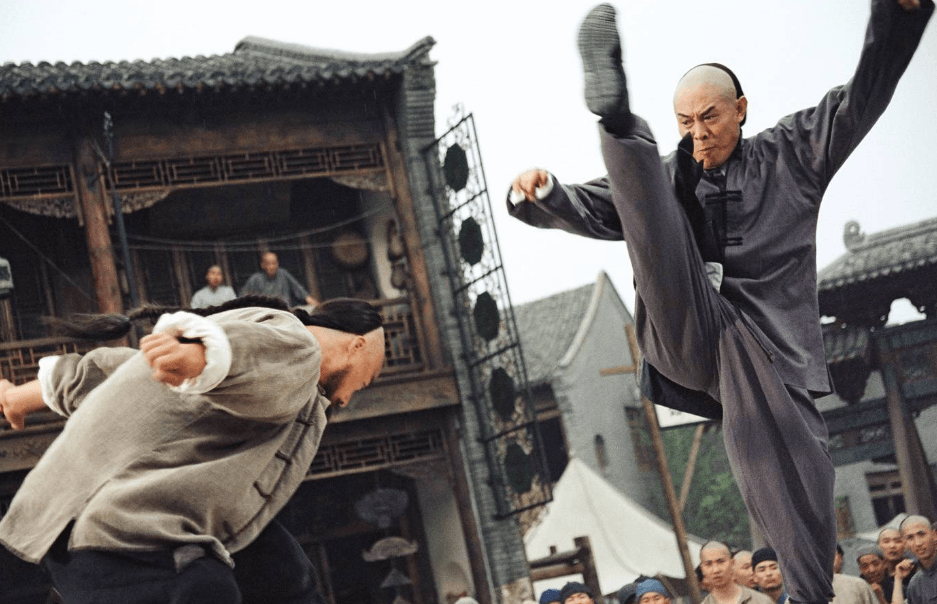 Jet Li lands on our list for Fearless, a film that Rotten Tomatoes credits as "a brilliantly choreographed, beautifully filmed endcap to Li's quarter decade of epic martial arts glory." Far be it from us to sum it up any better than that, with Fearless giving us some of the talented actor's best work.
14. The Raid: Redemption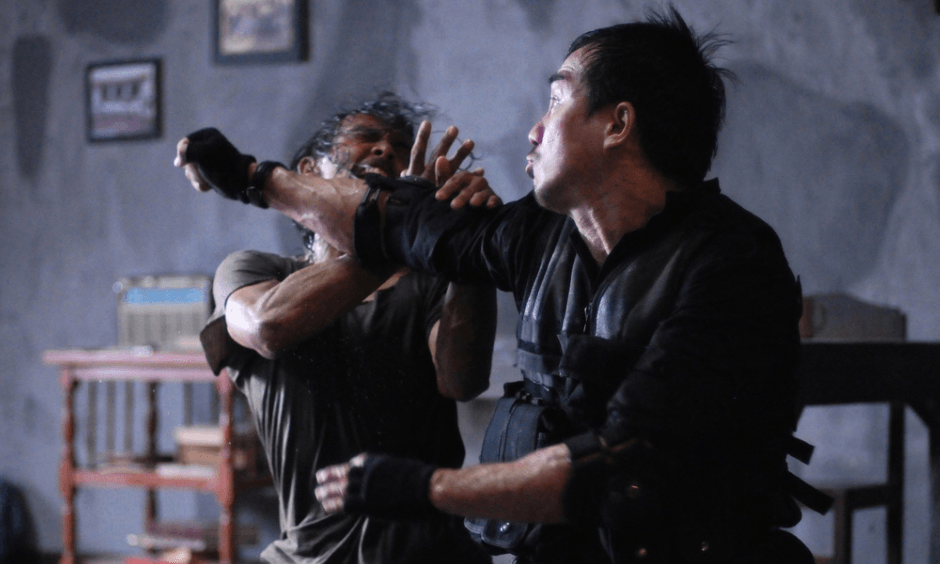 The Raid: Redemption is held up by many as the quintessential modern martial arts movie. As MTV critic Chase Whale stated, "my only complaint about The Raid is that it ended," going on to note how the Indonesian movie is "a roundhouse kick to the head" in only the best possible way.
13. Riki-Oh: The Story of Ricky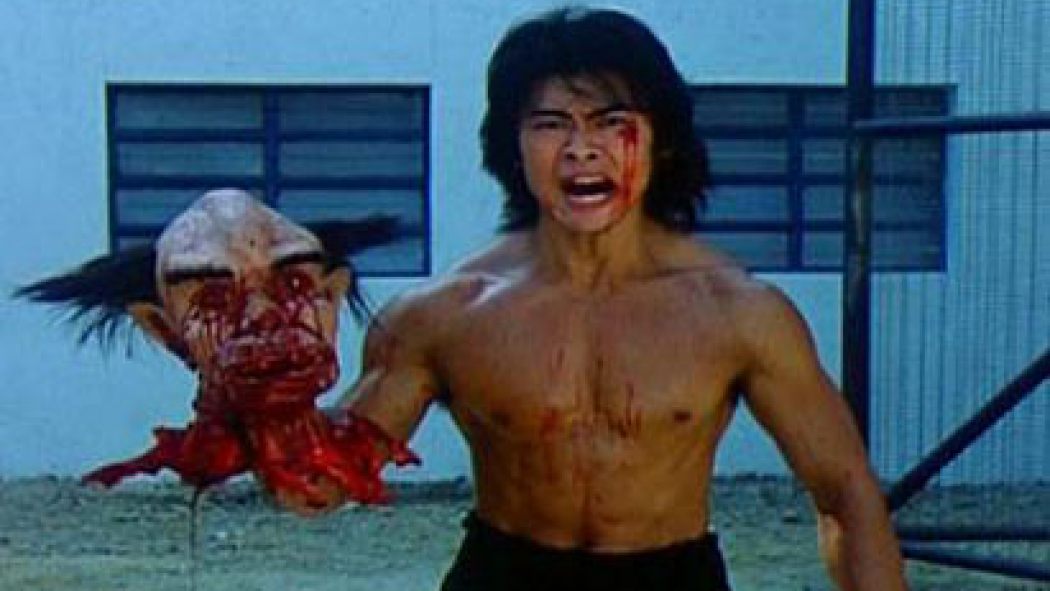 You certainly don't want to watch Riki Oh: The Story of Ricky if you're in the mood for upper-tier cinema. What it does provide though is a wildly entertaining and often ridiculous take on the genre, featuring hilarious dialogue, buckets of red corn syrup, and everything you've ever loved about the cheesier side of the martial arts genre.
12. The Big Boss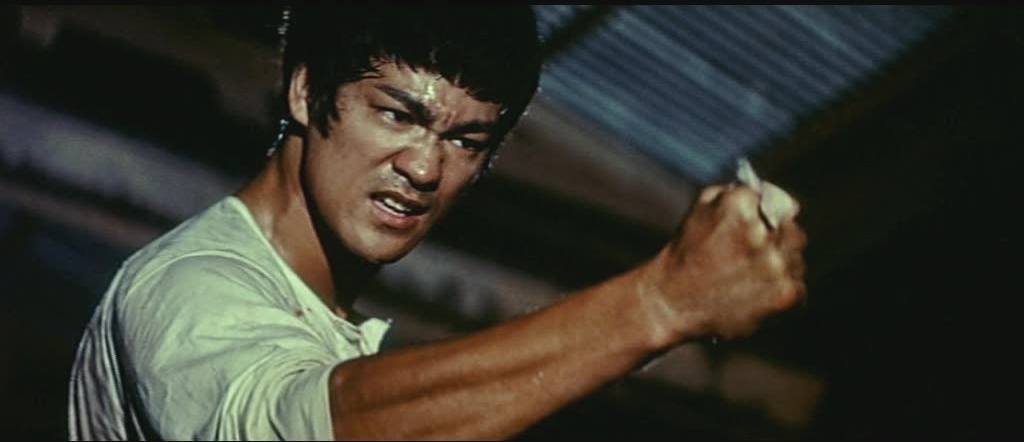 Here, we see Lee check in for his first ever film. Doubling as an exciting crime drama, The Big Boss was the world's first introduction to the man who would soon go on to become the greatest martial arts actor to ever live. That alone is enough reason to have this film on your list of must-watch cinema.
11. Police Story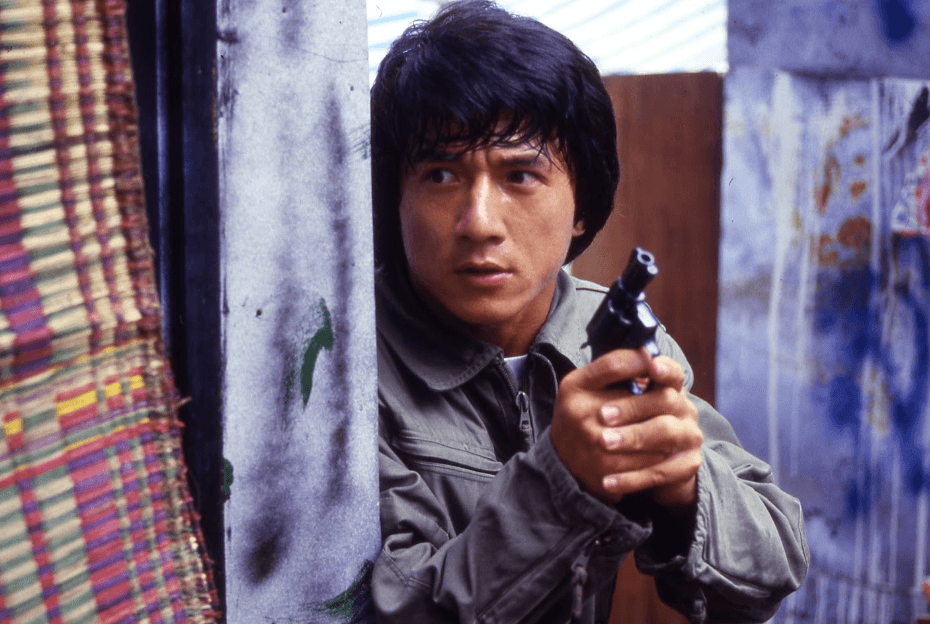 Chan's considerable talents are on full display in Police Story, netting credit as the writer, director, and star of the film. Overall, it's the consummate portrayal of Chan's physicality as both a martial artist and actor, culminating in his trademark creative choreography, and a surprisingly compelling story along the way.
10. The 36th Chamber of Shaolin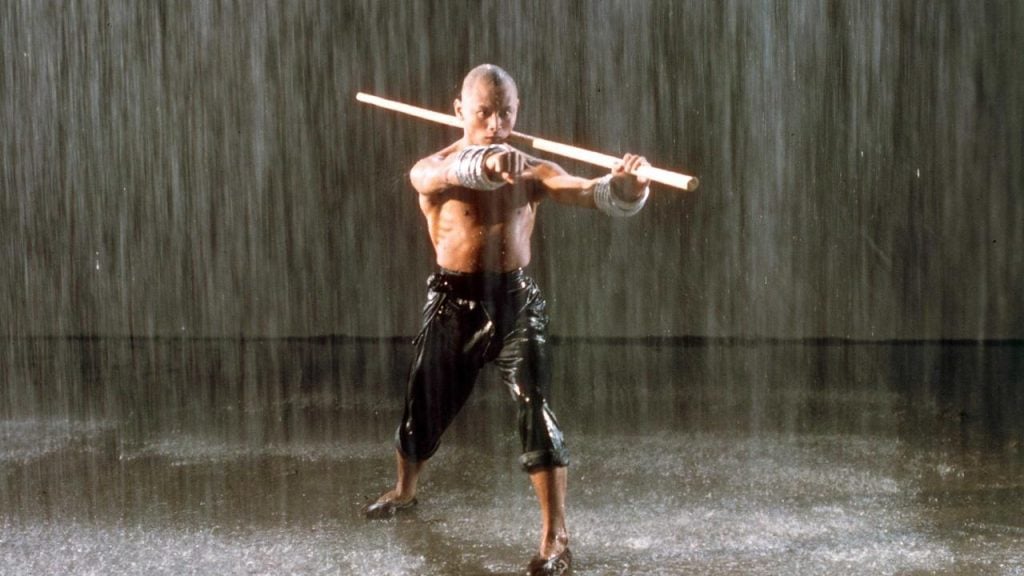 You'd be hard-pressed to find a better revenge story in the martial arts genre than this. The 36th Chamber of Shaolin has it all: exciting training sequences, Shaolin monks, and a fight where a single man keeps an entire goon-squad at bay with nothing but a spear and his wits.
9. The Way of the Dragon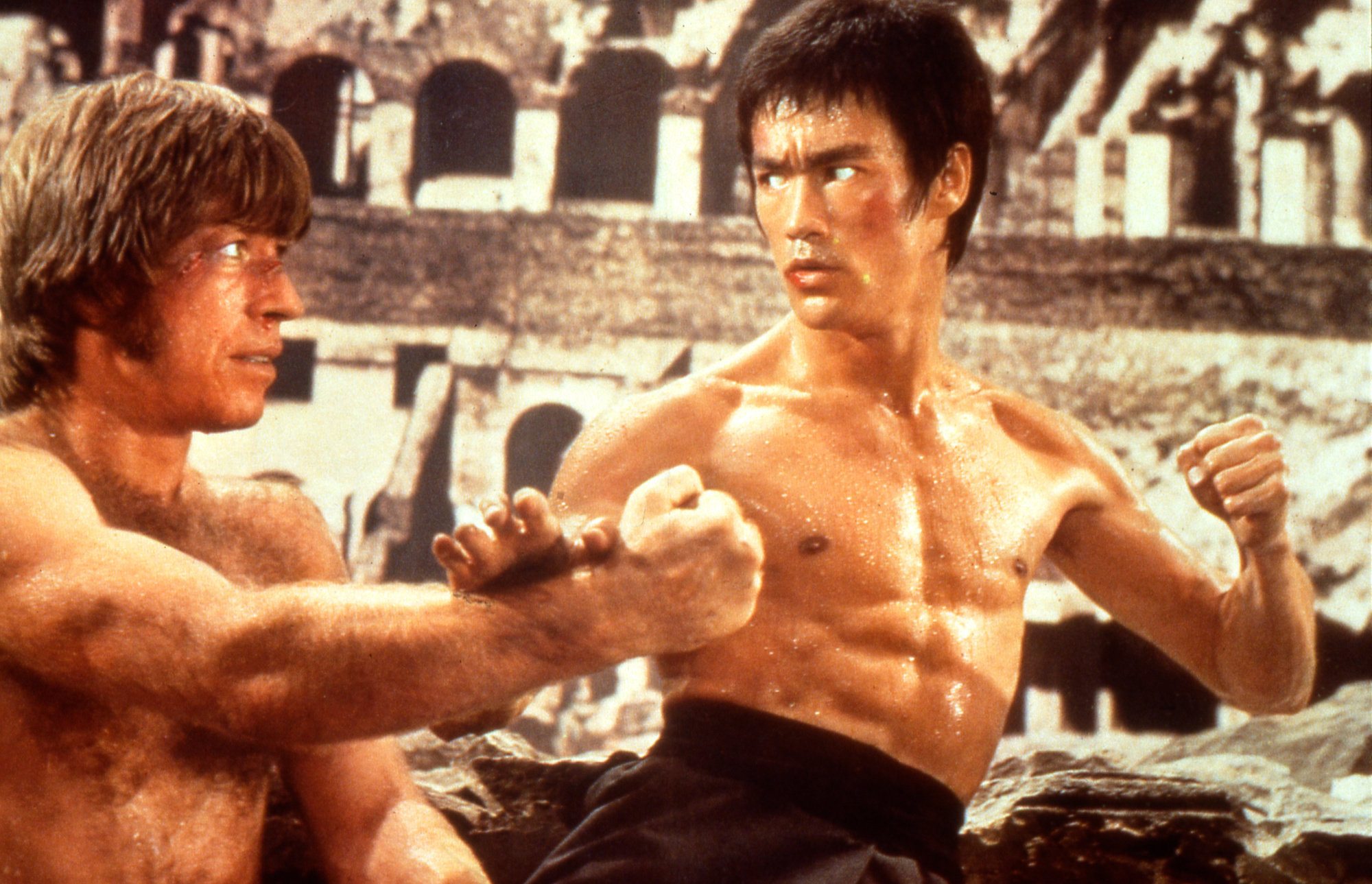 Comparing The Way of the Dragon to Enter the Dragon is one of the bigger debates in martial arts cinema. The former is definitely more significant though, given that it's the only film that Lee both directed and starred in (and a fight scene between Lee and a young Chuck Norris also doesn't hurt either).
8. Fist of Legend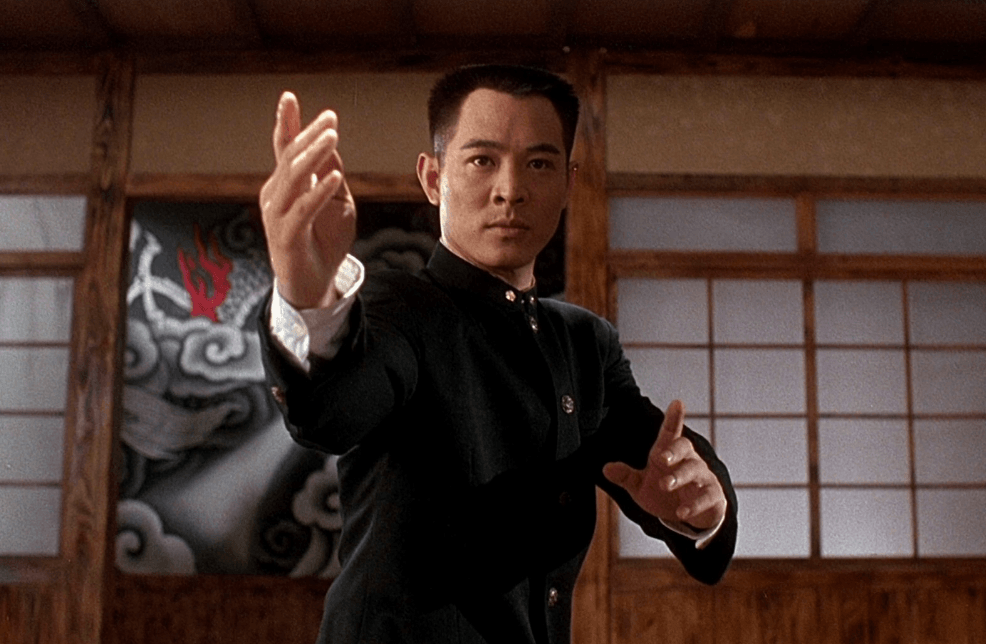 Fist of Legend is significant for a couple reasons. First, it was a remake of Lee's Fist of Fury, and with Jet Li in the starring role, it was a rousing success. Second, it's the film that put choreographer Yuen Woo-ping on the radar of the Wachowskis, who eventually brought him on for The Matrix. That alone makes Fist of Legend a must-watch.
7. The Matrix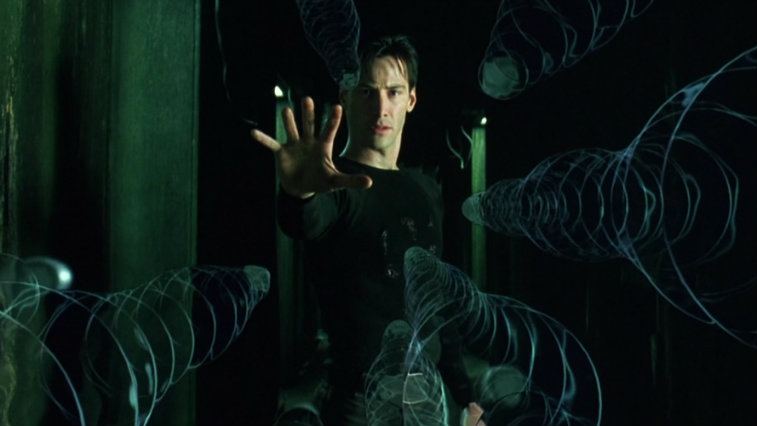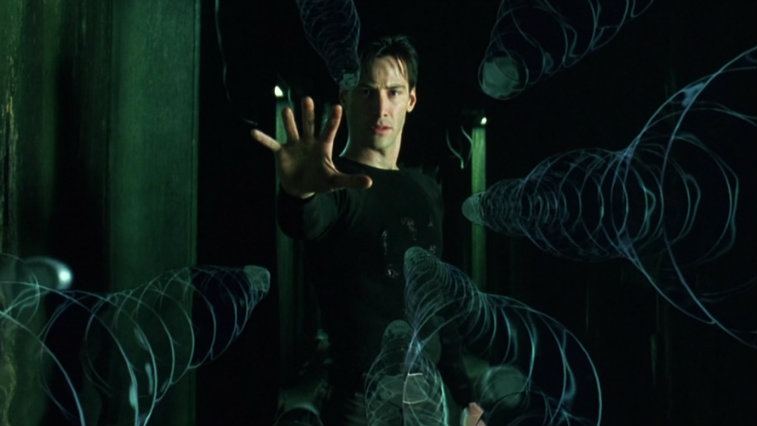 Speaking of The Matrix, while it may not strictly speaking be a martial arts movie, there's no denying its influence on fight choreography in pretty much all future action movies. Its use of slow motion, revolutionary special effects, and a groundbreaking savior story all made for an instant classic.
6. Come Drink with Me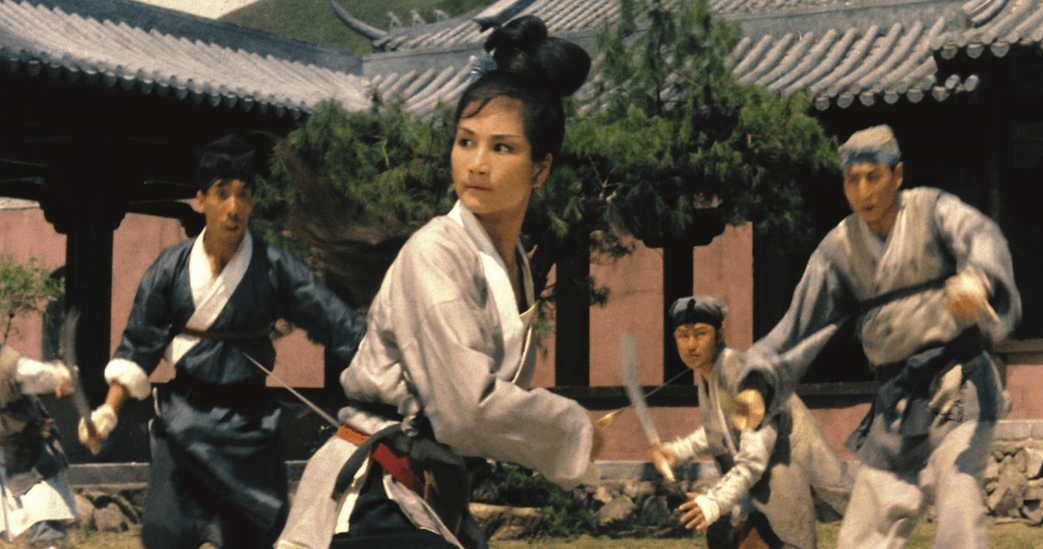 King Hu's Come Drink with Me is cited by many as the inspiration for Crouching Tiger, Hidden Dragon, featuring the balletic fight choreography that made the latter so successful. Beyond that, its strong female protagonist was a concept that was almost entirely unheard of back when the film released in 1966.
5. The Good, the Bad, the Weird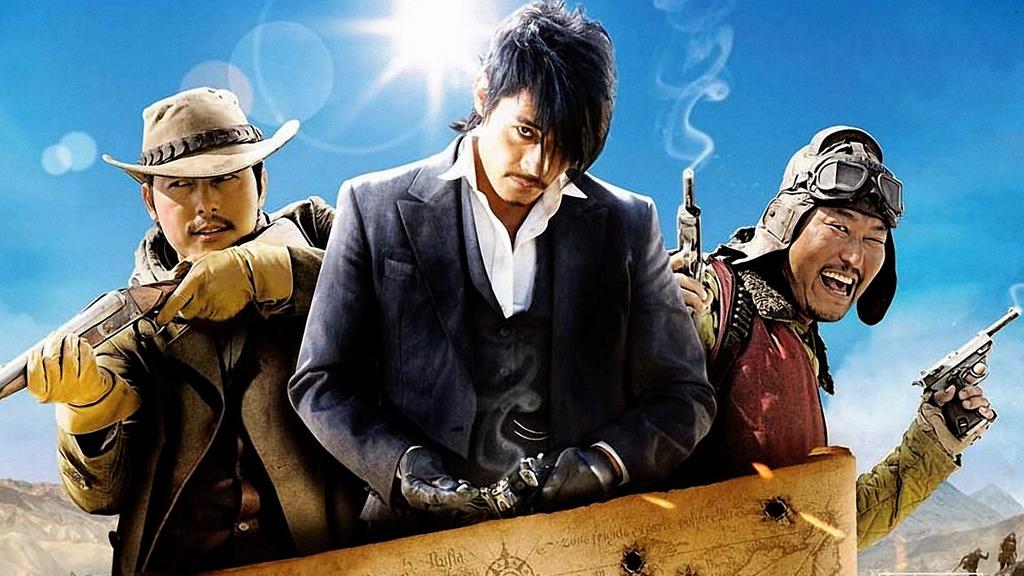 The Good, the Bad, the Weird lands on our list as a crossover success of a pair of genres: Westerns and kung fu movies. Set on the Korean peninsula, it's equal parts goofy and insanely entertaining, as three men hunt for a buried treasure, while fighting off invaders, bandits, and everything in between along the way.
4. Hero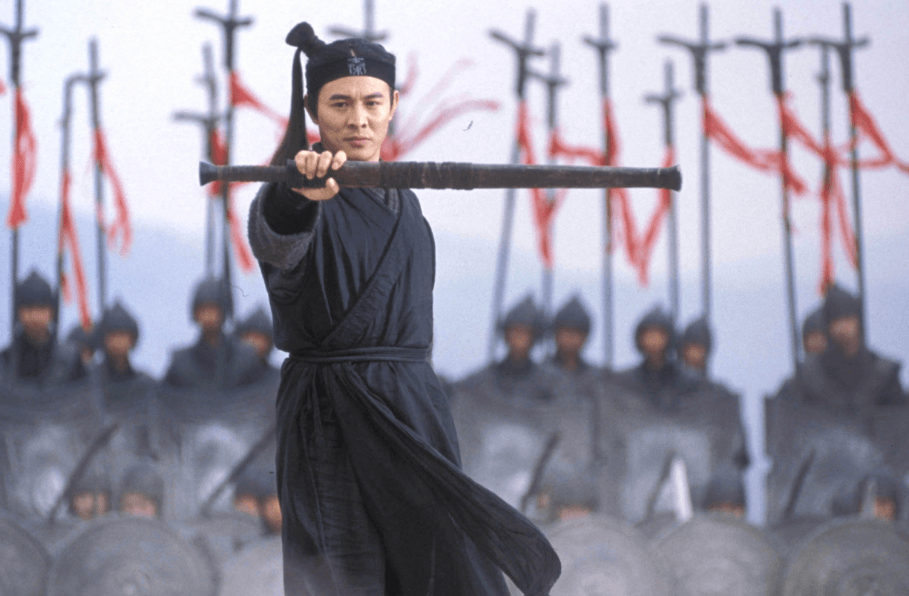 At the time it was made, Hero had the highest budget of any Chinese-made movie in film history. And while that record has since been surpassed, it's a good example of a film properly utilizing a lofty budget to create a well-crafted final product.
Rotten Tomatoes' critical consensus cites "death-defying action sequences and epic historic sweep" as the crowning achievements of its story, all making for a solid 95% positive rating.
3. Kung Fu Hustle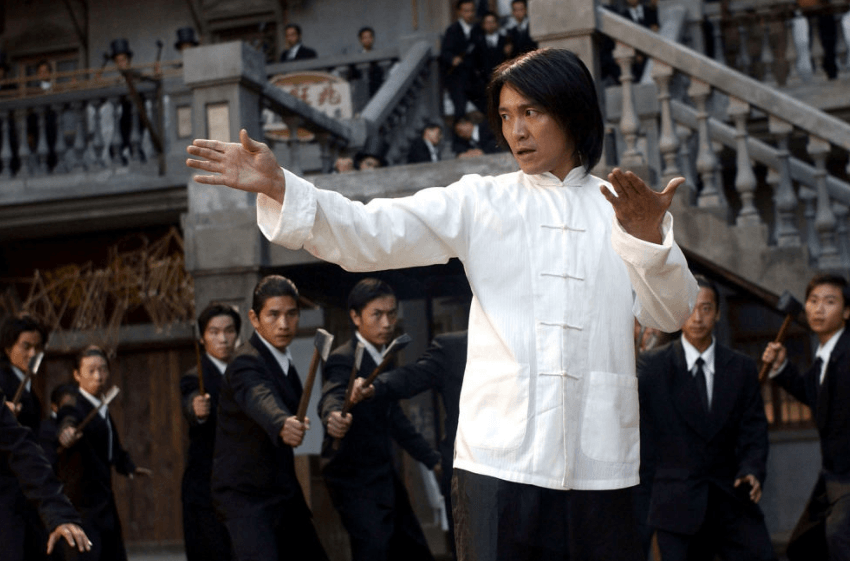 Largely a parody of the genre, Kung Fu Hustle is also a wildly entertaining (and oft-hilarious) martial arts classic. The movie makes a considerable effort to remind us that kung fu movies are supposed to be fun, in a refreshing divergence from the more somber tone of its mid-'00s contemporaries.
2. Fist of Fury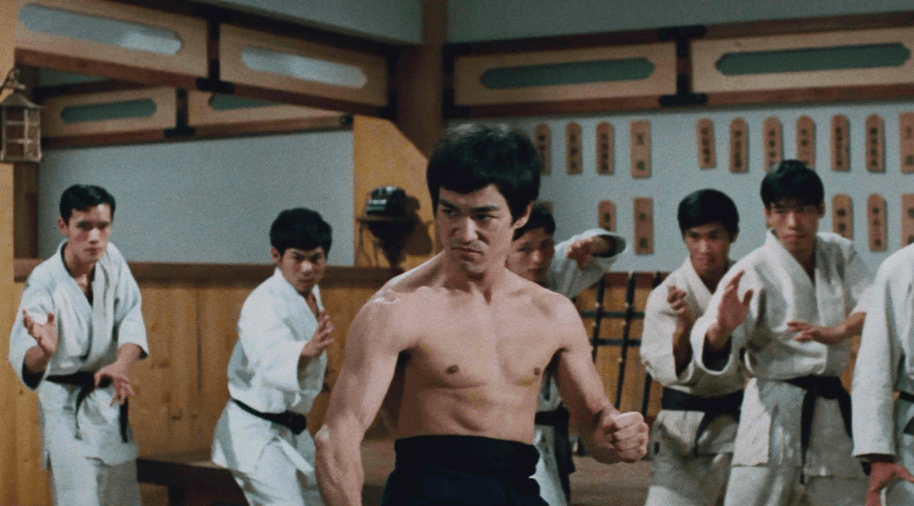 Also known as The Chinese Connection, Fist of Fury marks Lee's second ever performance, and it's a doozy. Many of the most recognizable outfits and fight scenes we know Lee for today were featured in this very movie.
Suffice it to say, it's certainly his most memorable work, pretty much defining the term "iconic."
1. Once Upon a Time in China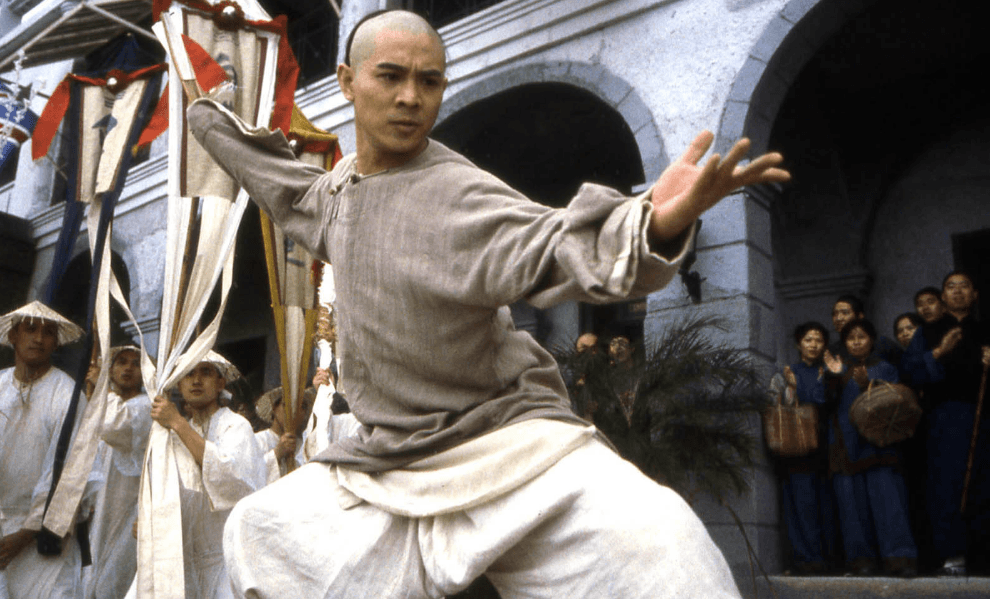 Considered by many to be one of the greatest kung fu movies ever made, Once Upon a Time in China is director Tsui Hark's defining work. Li stars as our hero, as he steps in to save a small village from complete destruction at the hands of Western culture.
You won't find a movie that utilizes Li's considerable talents the way this one does, making it a must-watch for any fan of martial arts cinema.
All movie cast, crew, and awards information courtesy of IMDb.
Check out Entertainment Cheat Sheet on Facebook!