Marvel's 'Blade': How Mahershala Ali Landed the Role
Even if you did not attend Comic-Con this year, you could almost hear the cheers across the map as they rang out when Marvel's Kevin Feige surprised fans with almost one dozen treats. Everyone went wild when Mahershala Ali walked onto the stage and slipped a baseball cap on his head. Why?
Blade is coming back! The half-human vampire hunter is being resurrected as part of Phase 4 in the Marvel Cinematic Universe, and Oscar winner Ali will be donning those iconic shades. An all new Blade film will be in theaters and people can't wait.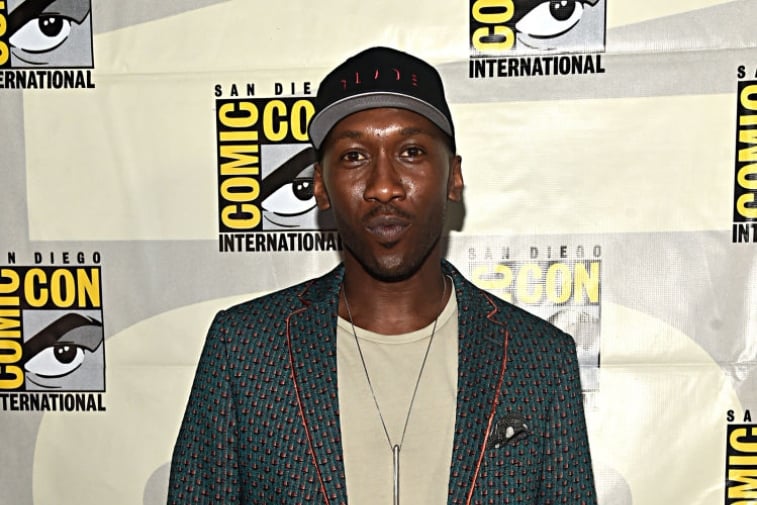 Ali chose the role himself
Mahershala Ali has been in the acting game long enough to solidify himself as someone who can flow between grittiness, seriousness, or tenderness. Ali played Remy Danton in House of Cards, Juan in Moonlight, and Cottonmouth in the Luke Cage series. Recently, he's been able to snatch up lead roles in films Green Book (for which he won one of his Academy Awards) and he's no stranger to the MCU. This leads many to believe he's a great fit for the character of Blade.
Since making the announcement about Blade, Feige has been busy talking with the media about everything Marvel, and Rotten Tomatoes caught up with him about casting Ali:
It was Ali's idea. Feige told The Hollywood Reporter that the actor reached out sometime after winning the Oscar for Green Book to set up a meeting. He added, "When Mahershala calls, you answer," and Ali said he wanted in on Blade.
Blade's history
So, lots of people have been asking, "What about Wesley Snipes?" The actor pretty much immortalized the character in three Blade movies, pioneering the movement to bring Marvel's heroes to the big screen. The first Blade movie came out in 1998, followed by two sequels: 2002's Blade II and 2004's Blade: Trinity. Fans are largely excited about Ali picking up the baton, but many are clamoring for a Snipes cameo in the new flick. So far, he's been silent on social media about the news.
Let us not forget that the Daywalker got his start in the Marvel comic book canon during the early 1970s. According to Marvel, Blade scored his own series in the early '90s, just a few years before the first movie was released. Since then, his stories have graced the pages of various Marvel issues, and he's even shown up to work with the Avengers.
When Blade was hot, there was no MCU, and in spite of fan love and interest in rebooting the hero, the franchise basically dried up. With Ali on board, we wonder if old movie storylines will be revisited or if writers will dig deep into the comic book archives to kickstart a new brand of Blade.  
When the lights dimmed at the Marvel SDCC panel to reveal a digital banner for Blade, everyone went nuts. Similar to the announcement about X-Men, no firm release date has been given for the Blade film. That's okay, because fans want Marvel Studios to take their time in finding great writers and a great director to helm the film. In the meantime, we can all make wish lists outlining who we'd like to see involved with this project. Let's hope they don't try to skate uphill.