Marvel Director Won't Rule Out a Sad Storyline for Natalie Portman's Thor
Having explored personal tragedy on multiple fronts with Avengers: Endgame, the Marvel Cinematic Universe stands to take a more intimate look at the tragedy in Thor: Love and Thunder. It's not the kind of tragedy typically found in comic books, but it's a tragedy all too common to the real world. 
That tragedy is breast cancer, which Natalie Portman's character Jane Foster contracts in the comic books. It's what precipitates her becoming the new Thor. So while Portman may have been smiling when she lifted Thor's hammer at Comic-Con, sadness may soon be lurking underneath the surface.
Why use such a sad storyline?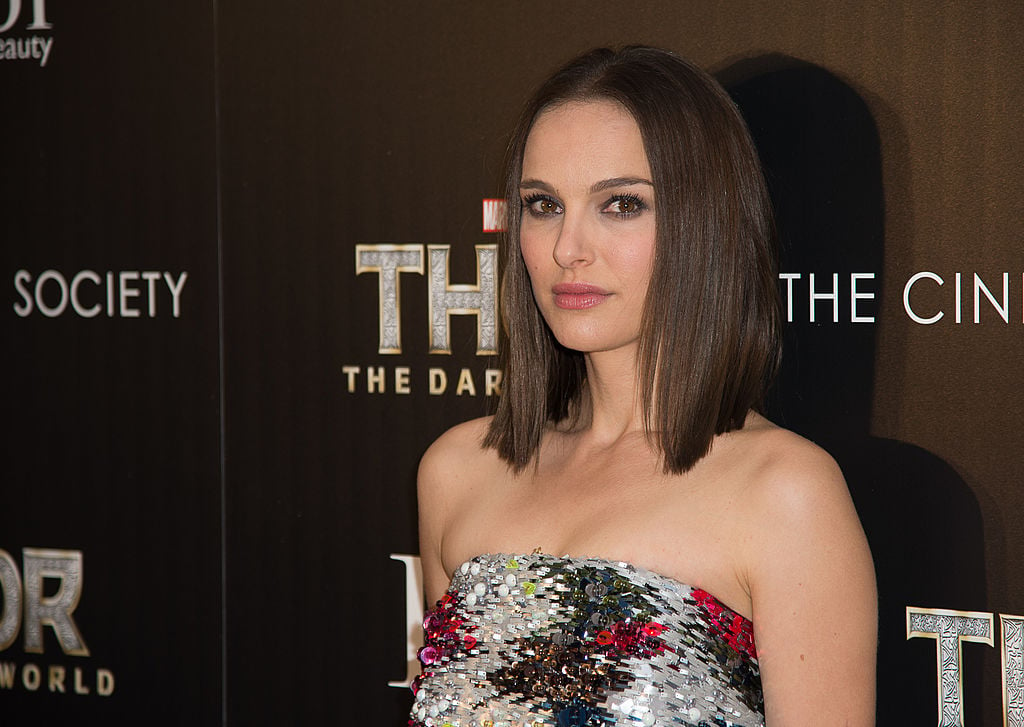 The storyline comes directly from the comic books, but cancer isn't the only tragedy Jane Foster endures. In the comics, Jane Foster first appeared in 1962 as a nurse for Dr. Donald Blake, Thor's mortal host on earth. Similarly to the Lois Lane/Clark Kent/Superman love triangle, Jane develops feelings for Blake and Thor, not realizing they are one and the same.
Eventually, Jane marries someone else and has a family, but her husband and son die in a car accident. After this, Jane learns she has breast cancer. Thor makes contact with her, and Jane undergoes therapy but refuses magical treatments.
Thor then loses the ability to wield Mjolnir, which passes to Jane and transforms her into Lady Thor. This cures her cancer, but only when she is Thor. When she transforms back into Jane, the cancer returns. 
It sounds like heady and potentially depressing material for an MCU movie. Their typical style is bright and colorful, with an emphasis on humor. Cancer would seem to preclude all that.
The 'Love and Thunder' script is very much in flux
Writer-director Taika Waititi is still working on his script, and he hasn't decided on the final form yet. It most likely won't begin shooting until the second half of next year, so very little is locked down in terms of the story. The cancer element may be part of the story. Then again, It might not. 
"I think that's a really powerful part of the books. I think it's really cool that she's fighting this thing and there's two battles going on. Personally I really love that storyline," he said in Variety. "But whether it ends up in the film is yet to be seen."
Reading between the lines, that sounds like Waititi likes the idea, but it hasn't gotten the final OK from Marvel impresario Kevin Feige. But even if he gives the go-ahead to the tragic storyline, Waititi notes that things can change on the set with new script pages being written on the fly, or even in the editing room.
Taika Waititi is having a moment
One of the reasons Love and Thunder isn't finalized yet is that Waititi has been promoting his new comedy Jojo Rabbit, about a boy in the Hitler Youth who feels conflicted when he learns his own mother (Scarlett Johansson) is sheltering a Jewish girl (Thomasin McKenzie).
The boy imagines Hitler is his friend — with Hitler being played by Waititi himself. The movie has received mostly positive reviews and even those who don't think Waititi pulls off the comedy and tragedy balance usually commend him for the attempt.
The movie has a 78 percent on Rotten Tomatoes and expands into more theaters in November. It has also served as proof that the MCU and more "serious" filmmaking can share the same DNA. 
It's not just the fact that Jojo Rabbit stars Johansson and is directed by Waititi. Comic and film aficionado Frank Conniff tweeted: "So, Marvel movies are ruining movies? Today I saw one of the most beautiful, hilarious and original works of cinema I've seen in a long time (#JojoRabbit) and it was directed by a guy who makes Marvel movies."
Waititi was praised for breathing life into the Thor movies with Ragnarok, with its freewheeling sense of humor. We hope Waititi continues to be inventive and daring inside and outside of the MCU. Everybody wins if he does.