Marvel On Disney+: The Best (And Worst) Deleted Scenes And Extras From the MCU
One of the most beloved components of the Marvel Cinematic Universe? The post-credit scenes, Blu-ray extras, and things of that nature. Now, with nearly every Marvel movie on Disney+, many fans can watch these for the first time. Here are some of the ones you need to see, and those you can avoid.
Best: 'Loki the First Avenger' from 'Thor: The Dark World'
Let's start off with something fun and silly. In this scene, Loki and Thor are walking together after he has set him free, as he needs his brother's help. However, Loki is back to his usual tricks, and he uses his powers to transform a number of times as he teases the God of Thunder.
In the cut in the film, Loki's final transformation is into Steve Rogers, and we get a quick uncredited cameo from Chris Evans portraying his character. But in the deleted scene, it's Tom Hiddleston wearing the Captain America suit. Watch above to see.
Worst: 'Vormir Battle' from 'Avengers: Endgame'
A lot of fans are unhappy about how the death of Natasha Romanoff was handled in Avengers: Endgame. Some are upset that she didn't get a proper funeral like Tony Stark, while others simply think she wasn't the one who should have ended up dead between her and Clint Barton. But what no one asked for was this deleted scene.
In 'Vormir Battle," instead of the fight between two friends to beat the other to the punch, Black Widow makes a split-second decision as Thanos' minions descend upon the plant and begin to attack. There are some fans who prefer this, but generally speaking, this one isn't worth your time.
Best: 'Guardians Inferno Music Video' from 'Guardians of the Galaxy Vol. 2'
Extras aren't always deleted scenes. Guardians of the Galaxy Vol. 2 has a few of those, and they're pretty funny. The movie also features a record-breaking five post-credit scenes. So they certainly weren't without fun ideas for this film.
But arguably the best of these extras occurs in the form of a music video. The disco number is full of Easter eggs, and, what's more, it's just a really fun time with a catchy tune and ridiculous dance moves. Trust us, you'll have this one on repeat.
Worst: 'Extended Peggy's Funeral' from 'Captain America: Civil War'
Let's face it: Most of the time, when there's a deleted scene, it was removed for a good reason. Maybe there was a more definitive way of saying or showing something. Or maybe there just wasn't enough time for everything (as is often the case).
In this instance, there was absolutely no reason that we needed a longer funeral for Peggy Carter in Captain America: Civil War. Yes, she was an important character, in the saga and in Steve's life in general. But Sharon's speech was more than enough to cover it all. So feel free to skip this one.
Best: 'Watch Your Six' From 'Avengers: Age of Ultron'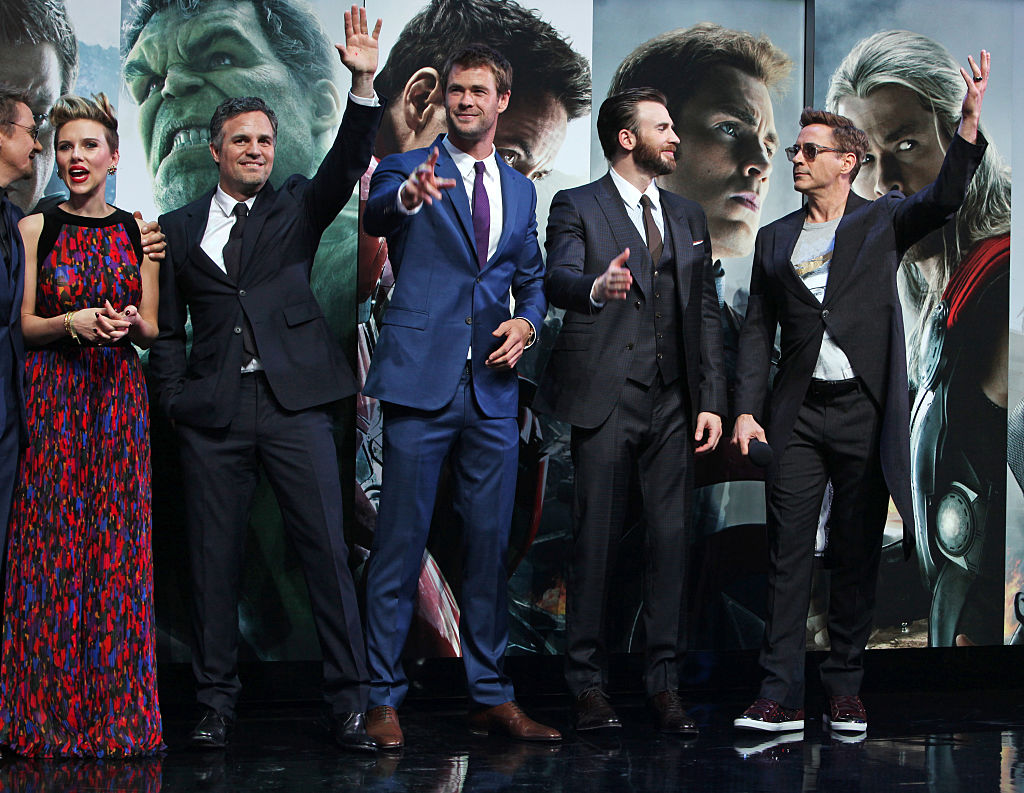 Say what you will about Avengers: Age of Ultron, but the film had a difficult task. It had to bring the core Avengers together again on a new mission, add in new characters that would stick around for a while, and set up a fresh conflict. It definitely didn't do everything right, but it certainly tried.
There were a couple of instances in the film in which it felt like they sort of jumped into the conflict without a lot of lead-ins. This deleted scene in which we find out where allies Rhodey and Heimdall is during all of this would have helped to bridge the gap a bit, making it a bit more believable.