Marvel Dropped so Many Easter Eggs in 'Spider-Man: Far From Home' It Was Impossible to Catch Them All
Marvel did not shortchange fans on Easter eggs in Spider-Man: Far From Home. The movie featured so many references to previous Marvel films that it is almost impossible to catch all of them. With the MCU heading into Phase 4, here are all of the Far From Home Easter eggs you may have missed.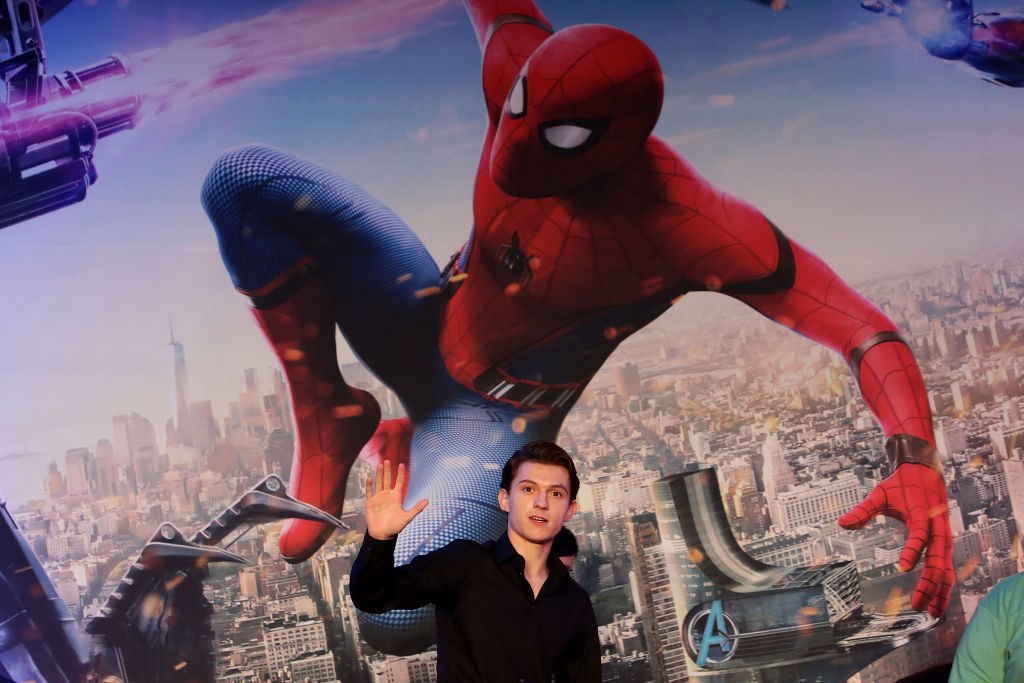 'Far From Home' pays homage to previous artists
One of the coolest references in the movie is a shoutout to past Spider-Man artists. The scene in question takes place as Peter Parker (Tom Holland) and his classmates are leaving the Italian city of Venice.
As the students walk away from their hotel, they pass a building that has signs for Italian restaurants and inns. Although the signs are in Italian, they actually don't make any sense. This is because they are really Spider-man creators whose names have been morphed into Italian.
Some of the names are clear references to Dan Slott, Roger Stern, Gerry Conway, David Michelinie, and Brian Michael Bendis. To get all of these references in a single shot is impressive, but it is hardly the only Easter egg featured in the movie.
According to Comic Book, Far From Home is riddled with references to Spider-Man creators. Peter's hotel in Italy, for instance, is named in honor of J.M. DeMatteis, who wrote stories for the character in the 1980s.
Marvel and Spider-Man part ways
Although Marvel did a great job inserting Easter eggs into Far From Home, Spider-Man's future in the MCU remains up in the air. This summer, Marvel's deal with Sony ended, which threatens to remove Spider-Man from the MCU.
In a recent interview, the CEO of Sony, Tony Vinciquerra, shared his thoughts on the conclusion of what has been a great partnership. The Sony chairman explained that they attempted to work out a new deal with Marvel, but they were unable to reach an agreement in time.
"We had a great run with [Marvel Studios president Kevin Feige] on Spider-Man movies," Vinciquerra shared. "We tried to see if there's a way to work it out….the Marvel people are terrific people, we have great respect for them, but on the other hand, we have some pretty terrific people of our own. [Feige] didn't do all the work."
It is unclear if Sony and Marvel will work things out, but it would be very disappointing if Holland's Spider-Man left the MCU for good.
Marvel releases huge X-Men tease
It has been over a decade since Marvel started the first phase of the MCU with Robert Downey Jr.'s debut in the 2008 film Iron Man. The movie proved to be a huge success, though a recently revealed deleted scene shows that Feige has always wanted to include the X-Men in the MCU.
The scene in question is between Tony Stark and Nick Fury (Samuel L. Jackson). Fury talks to Tony about Spider-Man and how a gamma accident created a big green mutant, also known as Hulk. He also mentions the X-Men before alluding to how he is dealing with a "spoiled brat" who "wants to keep all his toys to himself."
The comment was clearly a reference to how Spider-Man was still under Sony while Fox had the rights to X-Men. Fortunately, Marvel recently acquired the rights to X-Men, which means the franchise will appear in the MCU at some point in the future.
Exactly when we see the mutants mingle with Marvel's other heroes remains to be seen. But with Phase 4 already mapped out, we probably won't see the X-Men until Phase 5.
What's ahead for Marvel?
The next movie in Marvel's slate is Black Widow, which is set to open in theaters on May 1, 2020. The Eternals is next in line followed by Shang-Chi and the Legend of the Ten Rings. 2021, meanwhile, will see the premiere of Doctor Strange in the Multiverse of Madness and then Thor: Love and Thunder.
Fans can also expect a slew of television shows starring their favorite Marvel characters. This includes The Falcon and The Winter Soldier, WandaVision, Loki, and Hawkeye. These shows will kick off in the fall of 2020, extending into the spring of 2022.
As far as Spider-Man is concerned, his future in the MCU remains unclear. If Marvel still owned the rights to the character, there is little doubt that he would get a third installment. But unless a deal with Sony is struck, it might be a long time before we see Holland back in action.