Marvel Drops 'Black Widow' Trailer, Are They Really Moving Up the Premiere Date?
Looks like we might be getting Black Widow a little earlier than expected. Marvel is set to release the first trailer for Scarlett Johansson's solo flick on December 3, but a new tweet suggests that the movie might be released a day earlier than originally scheduled. Is Marvel really planning on moving up the premiere date of Black Widow?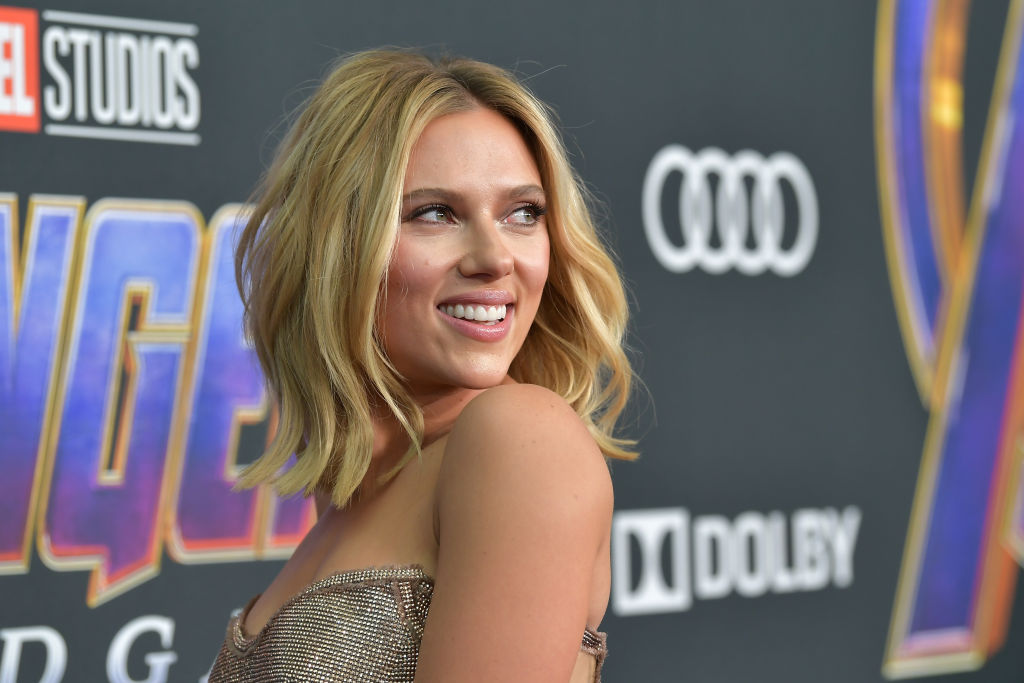 Marvel teases new 'Black Widow' release date
Taking to social media, Marvel India released a promo image of Johansson's Natasha Romanoff along with a new premiere date of April 30. This past summer, Marvel announced that the movie was set to open in theaters on May 1.
After the Marvel India post, fans started to speculate when the studio will release the first trailer of Black Widow. Marvel did not disappoint, they dropped the highly-anticipated trailer early December 3.
According to We Got This Covered, Marvel gave us a look at Avengers: Endgame at the end of the first week in December last year. Marvel apparently likes to follow the same schedule.
Endgame and Black Widow have very similar premiere dates, so it makes sense that their first trailers would be released around the same time.
What does Marvel have in store for Natasha?
Although Black Widow is not nearly as large-scale as Endgame, fans are very excited to see what Marvel has in store for Natasha following her death in the MCU.
The events in Black Widow are expected to take place in between Captain America: Civil War and Avengers: Infinity War. The film will follow the eponymous hero as she fights the Taskmaster and trains another Red Room alum in Yelena Belova (Florence Pugh).
As a side note, we still do not know who will be playing the Taskmaster.
Starring alongside Johansson is Rachel Weisz as Melina and David Harbour as the Red Guardian. Melina is another Black Widow while the Red Guardian is the Russian equivalent of Captain America (Chris Evans).
While we wait for the movie's first trailer to drop, Marvel just offered a look at what Natasha's costume will look like on social media – and it is not what we expected.
Marvel releases concept art
Taking to social media, the director of Marvel's visual department, Andy Park, revealed that Natasha will be sporting two different looks in Black Widow.
Park has been the man behind all of Black Widow's previous costumes, dating all the way back to Iron Man 2. This includes seven different looks for the Russian assassin, and Park is excited to show fans the 8th and 9th costumes.
"I can't wait for you all to see her 8th & 9th look in her solo film soon!" Park wrote alongside the post.
This past summer, Disney teased an all-white look for Natasha, though it is unclear if this is one of the costumes Park created. If she does wear the all-white getup, it would be a nice reference to her look in the comics.
In addition to the costume news, Park wished Johansson a happy birthday. Filming for Black Widow took place last summer and the movie will be Marvel's first in Phase 4 of the MCU.
Johansson opens up about 'Black Widow'
While fans wait to see Johansson in action, the actress opened up about her role in a recent interview. Without giving away too many secrets, the actress revealed some of the main themes in the film and how Natasha will be dealing with the challenges ahead.
"It's a film about self-forgiveness and it's a film about family," Johansson shared. "…I think the character is at, when we find her, a moment of real crisis, and throughout the film, by facing herself in a lot of ways and a lot of things that make her, her, she actually kind of comes through that crisis on the other side and we start to be able to reset where she's a more grounded, self-possessed person."
The last time we saw Natasha was in Avengers: Endgame. The character had taken on a main leadership role following the events in Avengers: Infinity War.
But her journey sadly ended when she gave her life to retrieve the Soul Stone. Black Widow is expected to be the end of the line for the character, though the movie might spawn a completely different franchise as she passes the mantle to someone new.
Black Widow is scheduled to open in theaters on May 1 (which may change to April 30 if the recent tweet is accurate). Marvel will follow the film with The Eternals, which is due to premiere in November of next year.