Marvel Fans Are Excited for What Brie Larson and Don Cheadle's Playful Interaction Could Mean
Brie Larson and Don Cheadle fans will love the duo's latest exchange.
Avengers: Endgame boasts a cast nearly as grand in scale as its story. The film features just about every major hero from the previous 22 films in some form or another. The sheer number of actors in the film who have been either nominated or won Academy Awards is staggering.
Seeing so much talent on-screen — especially in the film's third act — has been overwhelming for fans. Not only does it lend itself to some great moments with the characters finally coming together. Collecting all these actors also yielded some fun moments during the Avengers: Endgame press tour.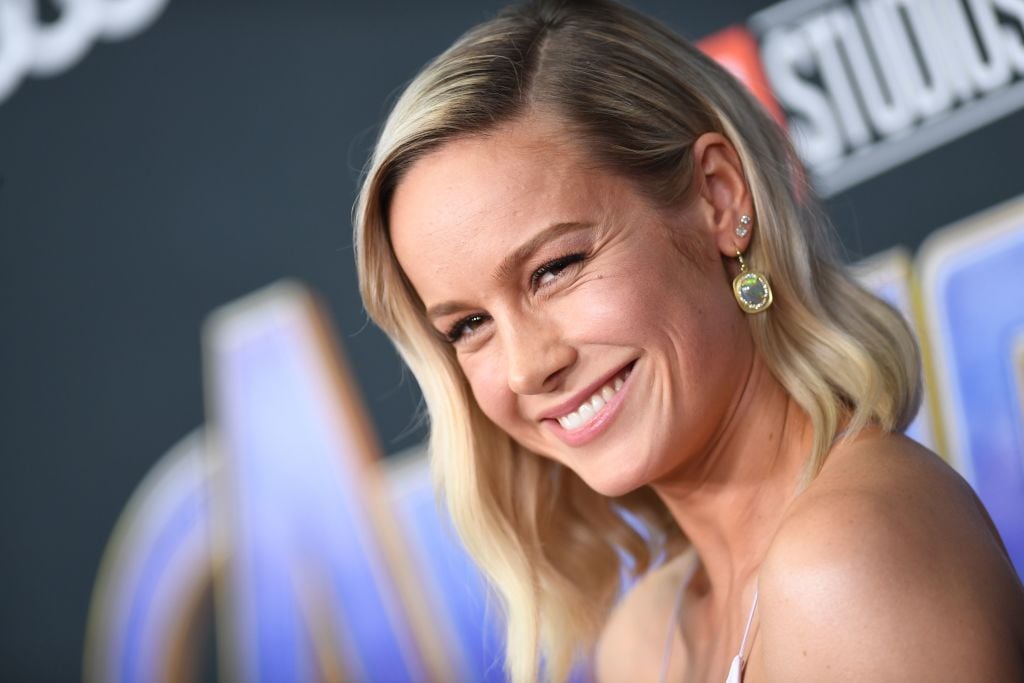 'Avengers: Endgame' has a fittingly epic cast
Whenever you're playing a pivotal role — or any role, really — in the world's most successful film franchise, you have to watch what you say. Yet, time and again, we have seen actors like Tom Holland and Mark Ruffalo get in "trouble" for spoiling the Marvel films. At this point, the team at Marvel Studios has learned how to expertly troll the internet.
In particular, the addition of Brie Larson has proven to be a divisive one for some fans of the Marvel Cinematic Universe. The actress's outspoken nature and political leanings have led to a ton of online vitriol. Meanwhile, others have remained supportive of the Oscar-winning Larson from day one.
While promoting Avengers: Endgame, a number of rumors circulated that other cast members didn't get along with Larson. Regardless of the validity that internet chatter might have, one of the biggest focal points was an Entertainment Tonight interview with Larson and co-stars Don Cheadle and Chris Hemsworth.
Brie Larson and Don Cheadle's posing skills
Now it seems Larson and Cheadle are teasing each other once again. A new photo of the Avengers: Endgame cast — staged to look like a class photo — has been making the rounds lately. You may have seen that meme highlighting the smiling faces of Holland and Paul Rudd.
Well, Cheadle took note of the similar poses he and Larson held in the shot. The actors were seated right next to each other, and both crossed their arms in the exact same way. Cheadle took to Twitter to call out Larson's "copying," to which the actress responded she "[wants to be] more like" Cheadle.
It's a cute exchange that feels more overtly playful in nature than that infamous ET interview. Who knows whether this public trolling is just two stars joking around or if Cheadle and Larson are stoking the fires of a very particular MCU ship.
Carol Danvers and James Rhodes' romantic future?
As hardcore Marvel fans know, Larson's Carol Danvers and Cheadle's James Rhodes become a couple at some point in the comics. Although neither character has yet been given a romantic interest in the films, Avengers: Endgame goes out of its way to include a couple of exchanges between them.
First, Rhodes aka War Machine calls out Danvers' absence over the past several years. Then later, the two confer with Black Widow (Scarlett Johansson) as active members of the Avengers, with Danvers aka Captain Marvel wishing Rhodes good luck on a mission. Could Marvel Studios and its stars be hoping the characters' big-screen love lives mirror their counterparts on the page?
Most likely, Larson and Cheadle are just having a bit of fun. But there is a very real possibility we'll see Carol Danvers and James Rhodes continue to share the screen together in upcoming films. Fans hoping for a love connection should probably start working on a ship name now.