Marvel Fans Reveal The Most Overrated Avenger in the MCU
Pumping out mega-successful hits one after the next, the Marvel Cinematic Universe (MCU) has seen its fair share of captivating heroics, intriguing character dynamics, and heartwrenching internal conflicts. From Captain America to the indisputable supreme, Iron Man, the greatest of the Avengers don't go down unacclaimed.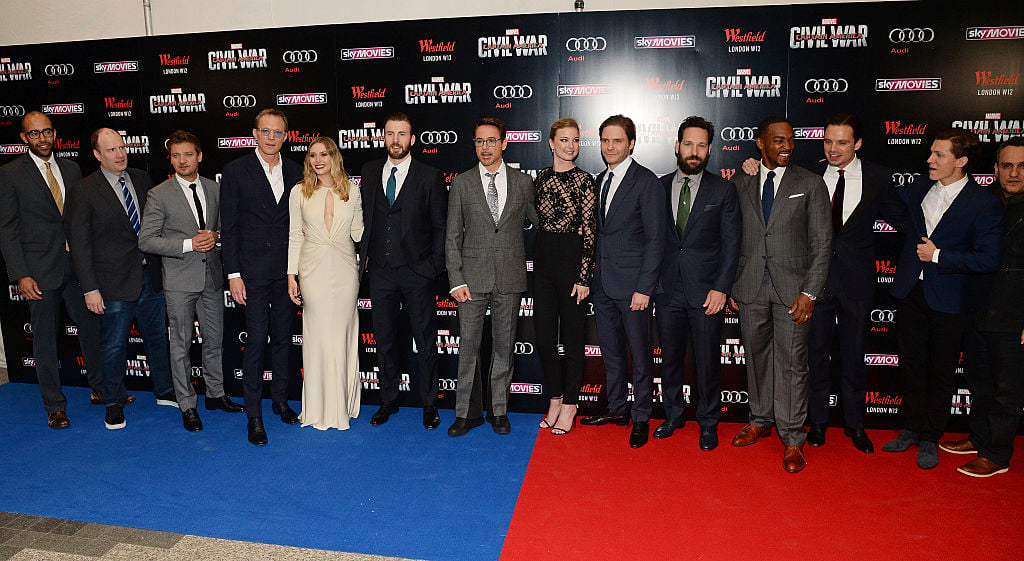 Few would deny Tony Stark's integral nature to the franchise's success; he kickstarted the Avengers saga and provided a transformative character arc over the course of a decade. However, not every Avenger has received the same widespread adulation. Two Avengers, in particular, have been deemed "overrated" by Marvel enthusiasts.
If you decide to browse through the YouTube comments space for kicks, or read a Marvel-oriented fan forum, you will find that many fans consider Bucky Barnes and Hawkeye "overrated." As for which one is more overrated, it's a close call, but Bucky Barnes likely takes the gold. So, let's delve into each to determine why these characters do not live up to their fellow Avengers. 
Why fans feel Bucky Barnes (The Winter Soldier) is overrated 
Bucky Barnes may boast quite the palpable bromance with Chris Evans' Captain America; however, this facet isn't enough to get fans on board with his character. Many fans feel that Bucky Barnes has grown increasingly less captivating– and less integral to the overarching Avengers saga – since Captain America: The Winter Soldier. When discussing Bucky, one Marvel enthusiast stated:
"… I'm sorry but I really can't seem to care about him as much as the entire rest of the world does. He was good in CATWS and a nice side-character in CATFA, but other than that….He doesn't interest me that much…"
One fan goes on to explain that Bucky's general inclusion in the Avengers has felt out of place since The Winter Soldier (as if his character should have died earlier). The fan stated:
"It really feels like bucky was supposed to die at the end of winter soldier but for some reason that trigger wasn't pulled. I like bucky, but he offers nothing creatively and falcon already fills the role he had in first avenger, so it's hard to figure out what he's doing or where he goes next"
When it comes to Bucky, fans argue that he hasn't had his hero moment; as a result, he often feels unnecessary to each movie and functions in a capacity too similar to Falcon; thus, if Bucky was gone, many fans argue that his absence would not be felt.
Why many Marvel enthusiasts argue that Hawkeye is the most overrated Avenger in the MCU
Similar to Bucky, Jeremy Renner's Hawkeye has not received a standalone movie, which may play into the way fans tend to view his character. However, when speaking about Hawkeye, one fan argued that he exists in "Black Widow's shadow," and is unable to rise from that position. 
Other Marvel enthusiasts chimed in, claiming Hawkeye is the most overrated on the grounds that the writers "give him nothing to do," as one fan explained.
Jeremy Renner's Hawkeye may be a beloved character; however, he hasn't been given a chance to shine, which is why many fans fail to understand the obsession some Marvel viewers have for the character.
When it comes to Hawkeye, many fans argue that the character is integral to the team, but exists in the shadows of the MCU. On the other hand, many fans feel that people love Bucky merely because of his connection to and relationship with Captain America, arguing that he is overrated due to a lack of narrative essentiality.