Marvel's 'Inhumans' Scores Zero Percent on Rotten Tomatoes
Inhumans is already drawing the worst reviews of any Marvel Cinematic Universe property to date.
The ABC series, which officially premieres later this month but is now showing its first two episodes in IMAX theaters, currently has a 0% score on Rotten Tomatoes with 10 reviews. Most of these reviews are rather negative and were not simply mixed, as the average score is 3.85 out of 10.
IGN notes that the show is "bad from top to bottom," with the critic panning the premiere for its clunky dialogue, cheap costumes, and poor special effects among other issues. Screen Rant says the show is uninspired and reveals that the Marvel brand does have limits. Birth Movies Death argues the show is lazy and that it verges from being a complete disaster to being just "fine." The Guardian declares the show the TV disaster of the year, while TV Line is a bit more charitable, saying that the show has a rough start but that it does gain some momentum as it progresses.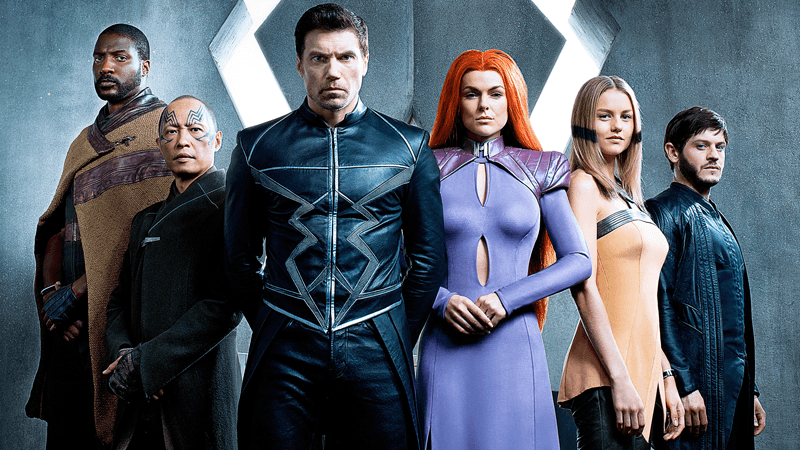 Virtually all of these negative reviews offer some praise for Lockjaw, the animated dog character who appears to be a bright spot in the show among fans and non-fans alike.
Still, these Inhumans reviews are the worst that any Marvel Cinematic Universe property has earned so far. The only project that even comes close is Netflix's Iron Fist, though even that ended up with a 17% score on Rotten Tomatoes. The Inhumans score will likely rise as more reviews come in, but it remains to be seen whether it will score lower than Iron Fist. Both Iron Fist and Inhumans were created by Scott Buck.
This is not a situation where critics are hard on a show but the fans embrace it warmly; those fans who saw the Inhumans premiere in IMAX this weekend hardly felt differently.
"I have to agree with all the reviews and criticisms we've been seeing so far – this is hands down the worst thing to ever come out of Marvel (and this is coming from someone who moderately enjoyed Iron Fist)," one fan wrote in the official Inhumans subreddit. "I would honestly not recommend anyone to spend money seeing this – the few good things in the first two episodes are NOT enough to make up for the premiere as a whole."
Fans have been worried about Inhumans since the release of the first trailer, which was mocked in part for its poor visual effects. This trailer earned 39,000 dislikes on YouTube compared to 74,000 likes, and one of the top comments with 425 thumbs up reads, "This is not bad for a student film."
Inhumans is now playing in select IMAX theaters. It will officially premiere on September 29 on ABC.