Marvel Leak: Spider-Man Will Lead Avengers, Not Captain Marvel
With Captain America and Iron Man no longer part of the MCU, the already existing and forthcoming Avengers will require a new leader. Until recently, all eyes have been directed at Brie Larson's Captain Marvel for the role. Even Marvel President Kevin Feige stated that Brie Larson would be at the center of the cinematic universe moving forward. However, recent insider reports point the finger directly at the face of Marvel, Spider-Man.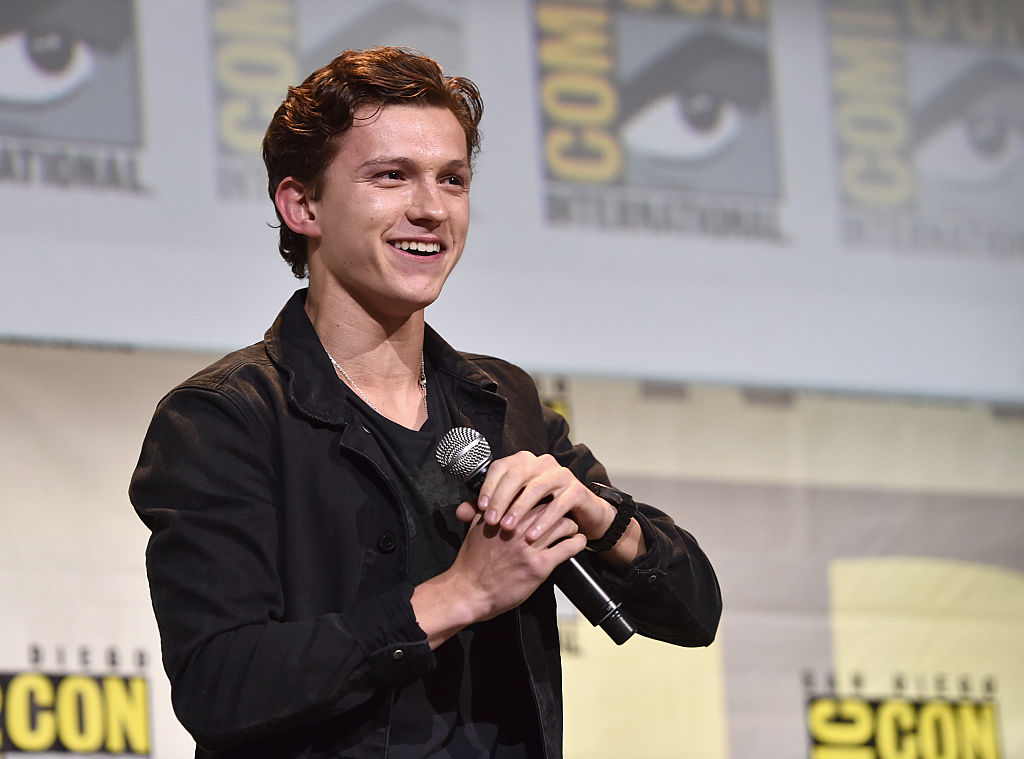 Feige, speaking on behalf of Brie Larson's expanding role within the MCU and the character's importance to the Avengers saga in a post-Endgame timeline, stated:
When we found out that Brie Larson might be interested in joining our world, we had a number of meetings. She was a huge fan of the character in the comics. One of the highlights of my career at Marvel was introducing her at Comic-Con and having her come out on stage and stand there with literally almost everybody else from our movies. There she was at the forefront, and it was a great foreshadowing – not just for how audiences are going to embrace Brie as this character, but also for how Captain Marvel is about to take the lead and be at the forefront of the entire cinematic universe.

ComicBook
Recent reports from Mikey Sutton indicate that Disney plans to buy Spider-Man from Sony outright. Sutton — an insider known for a respectable degree of credibility concerning MCU and DCEU news — revealed that Disney will likely offer $4-5 billion dollars. Sutton announced the news on 10/9 to his private Facebook group, Geekosity: All Things Pop Culture, stating:
10/9/19: Disney wants to buy Spider-Man.

While rumors have circulated before the Sony-Disney dispute of such a purchase, it was mere speculation, especially the erroneous high number that was quoted. What I'm hearing is that Disney is looking to offer in the range of $4 to $5 billion for Spider-Man. But now the questions will be asked.
The news that Spider-Man is returning to the MCU for good led to another announcement from Sutton's partner, 3 Buck Theater — a well-known comic YouTube channel — claiming that Tom Holland's Peter Parker will lead the Avengers.
Tom Holland will lead the Avengers and Captain Marvel will lead the MCU
According to 3 Buck Theater — reporting the last tidbit of news Mikey Sutton has recently acquired — Tom Holland will lead the Avengers team moving forward, while Captain Marvel is set to lead the A-Force.
This report aligns with earlier theories stating that Marvel needed Tom Holland for more films  — beyond the two recently negotiated — as he is the thread connecting the old to the new. 
Spider-Man will likely lead a younger set of heroes expected to join the MCU in future phases, while Captain Marvel will be reserved for the all-female team, A-Force. Marvel has already begun setting up the A-Force, as Natalie Portman's Might Thor is coming to the MCU. Furthermore, a She-Hulk series and a Miss Marvel show are both coming to Disney+.
Given that Captain Marvel could only, realistically, lead so many teams, this seems like the most plausible outcome. Spidey's team will presumably handle earthbound threats, while Captain Marvel's will take on intergalactic challengers.