Marvel 101: Every Movie in the Marvel Cinematic Universe by Phase
Marvel can be intimidating for those who haven't been following the Marvel Cinematic Universe (MCU) since the beginning and that's why we're breaking down every superhero film by phase, including Marvel Studios' biggest release to date, Avengers: Endgame. Continue reading to learn which movies make up every phase in the MCU. 
Phase 1 (2008 – 2012)
Marvel Studios kicked off their massive timeline of superhero films in 2008 with the release of Iron Man with Robert Downey Jr. as Tony Stark or Iron Man. Kevin Feige, president of Marvel Studios, said in 2012 they took a big risk on the films when the production company leveraged rights to the first four movies in Phase One as collateral to secure financing. As we know now, the risk paid off big time.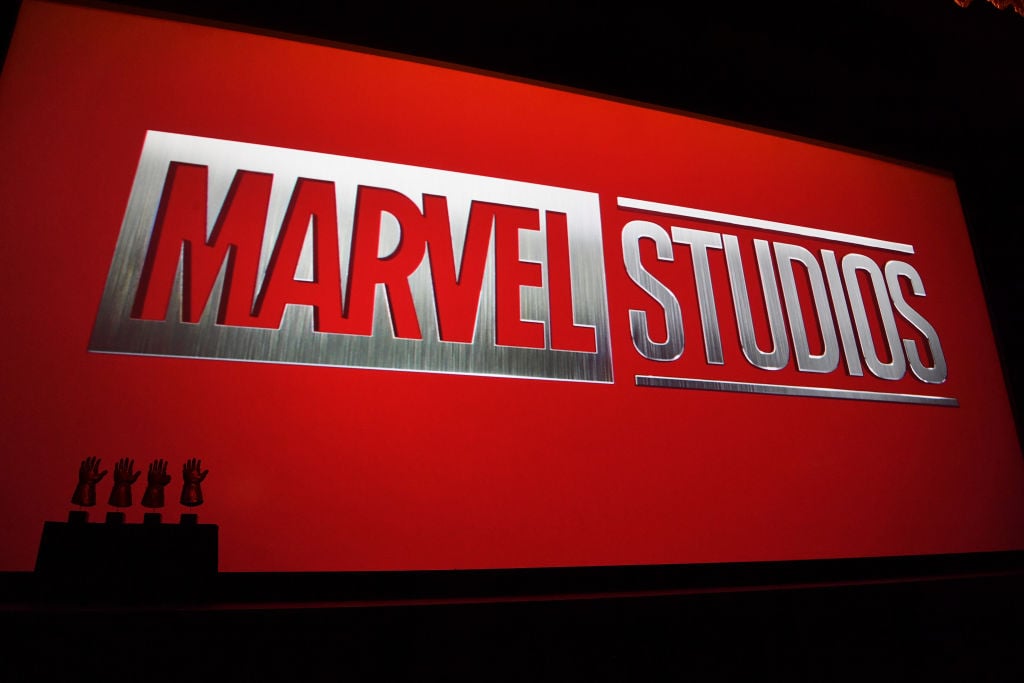 Movies in Marvel Studios' Phase One include the following films, according to Marvel's website: 
Iron Man (2008) 
The Incredible Hulk (2008)
Iron Man 2 (2010) 
Captain America: The First Avenger (2011) 
The Avengers (2012)
Aside from Downey Jr., other stars in Phase One include Mark Ruffalo as Bruce Banner or Hulk, Chris Evans as Steve Rogers or Captain America, Scarlett Johansson as Natasha Romanoff or Black Widow, and Chris Hemsworth as Thor among many other superheroes in the MCU. 
Phase 2 (2013 – 2015)
The second phase brought even bigger and better films to the MCU with more elaborate special effects plus it introduced audiences to additional superheroes while expanding on storylines set up in previous films. Ant-Man played by Paul Rudd got his own stand-alone film and Chris Pratt joined the MCU as Peter Quill. 
Movies in Marvel Studios' Phase Two include the following films: 
Iron Man 3 (2013)
Thor: The Dark World (2013)
Captain America: The Winter Soldier (2014)
Guardians of the Galaxy (2014)
Avengers: Age of Ultron (2015)
Ant-Man (2015)
Phase 3 (2016 – 2019)
Marvel's third phase of films marked the most expansive phase to date comprising 10 films. The phase culminated in the release of Avengers: Endgame, the blockbuster that's broken many box office records since hitting theaters in April. 
Movies in Marvel Studios' Phase Three include the following films, according to Marvel's website: 
Captain America: Civil War (2016)
Doctor Strange (2016)
Guardians of the Galaxy Vol. 2 (2017)
Spider-Man: Homecoming (2017)
Thor: Ragnarok (2017)
Black Panther (2018)
Avengers: Infinity War (2018)
Ant-Man and the Wasp (2018)
Captain Marvel (2019)
Avengers: Endgame (2019)
Phase 4 (2020 – 2021)
Fans got a taste of what's ahead in the MCU at San Diego Comic-Con in July when Marvel Studios unveiled their plans for future phases. While details surrounding Phase Five remain unclear, many details about Phase Four have been released to the public.
Films in Phase Four include the following, according to Deadline:
Black Widow (2020)
Eternals (2020)
Shang-Chi and the Legend of the Ten Rings (2021)
Doctor Strange in the Multiverse of Madness (2021)
Thor: Love and Thunder (2021)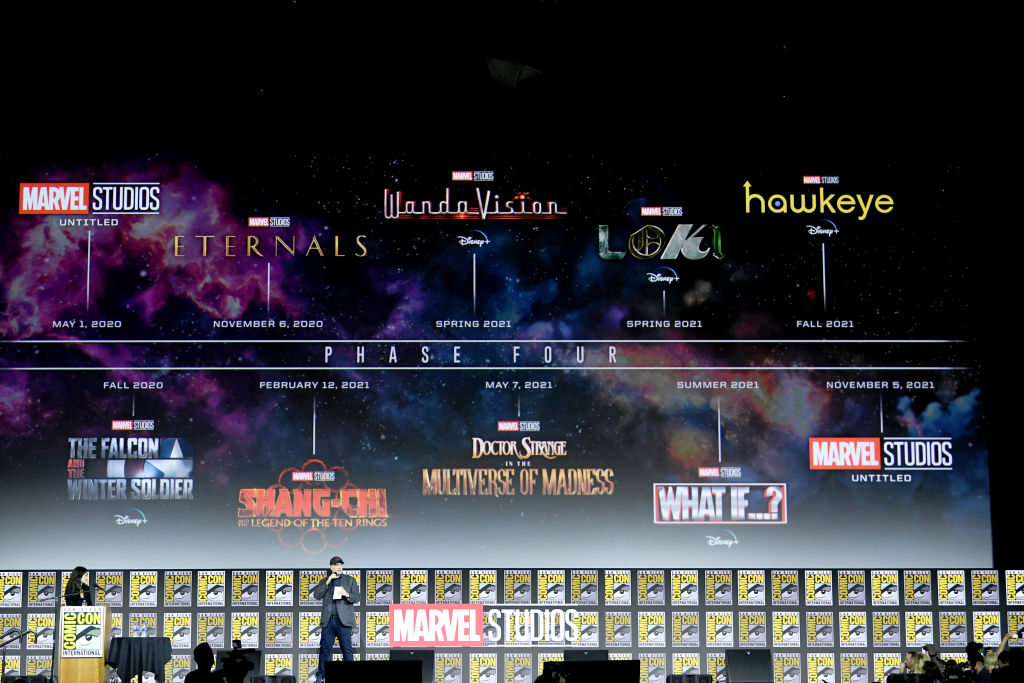 The following TV shows will also be included in Phase Four:
The Falcon and the Winter Soldier (2020)
WandaVision (2021)
Loki (2021)
What If…? (2021)
Hawkeye (2021)
While the details on Phase Four haven't been released, one thing is for sure: There will be many Marvel movies and TV shows to watch in the next two years.