Marvel Phase 4: Will Deadpool Debut in the Marvel Cinematic Universe in 2021?
Following Disney's acquisition of Fox earlier this year, fans have been excited about Deadpool and the X-Men joining the Marvel Cinematic Universe (MCU). Other than confirming that both franchises will be introduced to the MCU at some point, Marvel has been very tight-lipped about its future plans for both franchises. While X-Men is expected to get a full reboot, inside sources claim that Ryan Reynolds' Deadpool will appear in the MCU as early as 2021.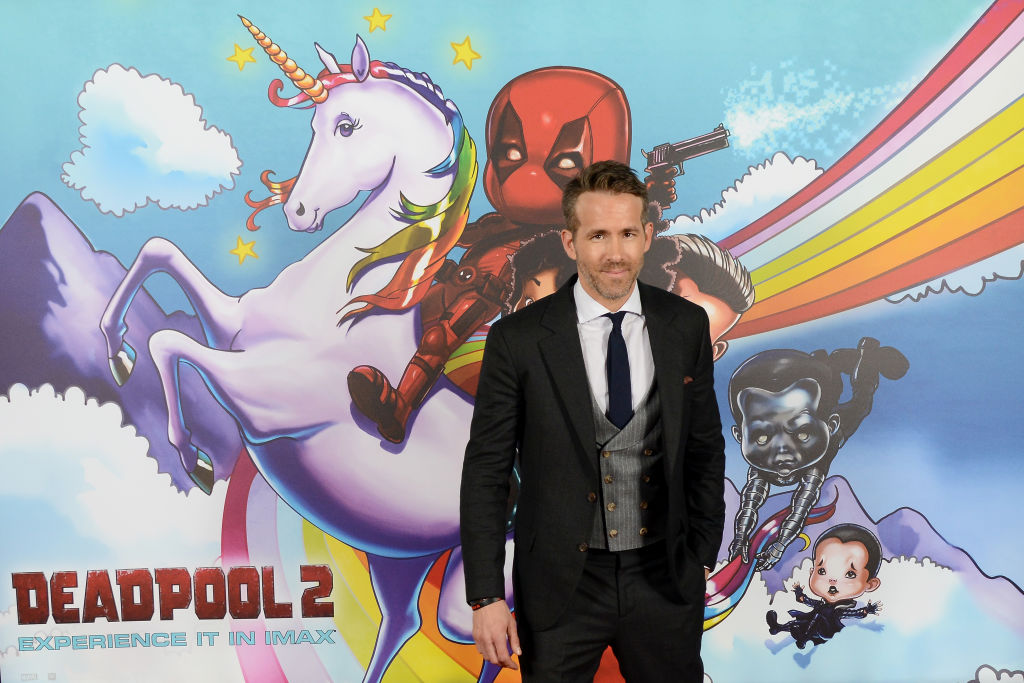 When will we see Deadpool again?
Nothing official has been confirmed about Deadpool's involvement in the Marvel Cinematic Universe. Inside sources, however, claim that the character will appear in Benedict Cumberbatch's upcoming film, Doctor Strange in the Multiverse of Madness.
According to We Got This Covered, the new Doctor Strange film will see the character visiting other universes in the multiverse, presumably exploring how the events in Avengers: Endgame affected other worlds.
And inside source claim that Doctor Strange will cross paths with Deadpool in one of these alternate realities. The Marvel insider added that he might even meet a few members of the X-Men, though it is unclear which mutants might show up in the film.
Deadpool is not expected to play a large part in the movie, but he is also reportedly going to appear in a post-credits scene, which will lay the groundwork for his future involvement in the MCU.
Doctor Strange in the Multiverse of Madness is scheduled to open in theaters in 2021.
Marvel heads into the multiverse
Despite laying out all of its plans for Phase 4 of the MCU this past summer, Marvel has not revealed much about its goals for the multiverse.
We do know, however, that the studio is prepared to explore multi-dimensional storylines as it heads into Phase 4 – and given the success of similar projects, it has no reason not to.
Spider-Man: Into the Spider-Verse, for example, was a huge hit with fans. To a lesser extent, The CW's Arrowverse has also enjoyed a lot of success with its "Crisis on Infinite Earths" storyline.
With fans clearly ready to explore some of the more oddball storylines in Marvel's comic history, who knows where Doctor Strange will find himself in his next film. Apart from Deadpool and X-Men, there has even been some talk about him rubbing elbows with Sony's Venom.
We do not know if that will actually happen, but it is exciting to think about all of the possibilities.
Kevin Feige dishes on Marvel's future
During a panel at CCXP in Brazil, Marvel president Kevin Feige talked about where the MCU is headed in Phase 4. Without pulling any punches, Feige confirmed that the multiverse is the next big storyline in the MCU — and it all starts with Doctor Strange in the Multiverse of Madness.
"The multiverse is the next step in the evolution of the MCU and Doctor Strange in the Multiverse of Madness is going to crack it open in ways that will have repercussions for a Disney+ series before it that's not WandaVision and for movies after it in a big fun way," Feige shared.
We have no idea which television series Feige is referring to but we are definitely excited to find out. It will also be interesting to see how all of the shows launching on Disney + connect to the MCU and vice versa.
Marvel certainly has a lot of characters to play with and we expect nothing but the best from Feige and his team.
Phase 4 of the MCU is set to kick off with Black Widow, which hits theaters in May of 2020. That movie will be followed up by The Eternals in November.
Ryan Reynolds talks about his new project
While we wait to hear more about Deadpool's introduction into the Marvel Cinematic Universe, Reynolds recently sat down and talked about his next big project.
The actor is currently getting ready for the release of Free Guy and has nothing but good things to say about his new character. In fact, Reynolds enjoyed making the movie so much that he recently said it is the best project he has ever worked on — even taking into account Deadpool.
"Free Guy is my favorite movie I've ever made, and that means a lot to me because I made Deadpool," he stated.
The film is about an ordinary bank teller, Guy, who discovers that he is NPC in a video game called Free City.
Free Guy is scheduled to open in theaters on July 3, 2020.
Reynolds has remained pretty quiet about any negotiations with Marvel or when Deadpool will debut in the MCU.