Move Over, Marvel — Shane Dawson's 'The Beautiful World of Jeffree Star' Has a Hilarious After-Credits Scene
Shane Dawson is back with another groundbreaking YouTube series. Learn more about 'The Beautiful World of Jeffree Star' and its after-credits scene here.
Shane Dawson and Andrew Siwicki have done it again. This time, the duo created a documentary series that feels almost like a movie, complete with epic opening credits and a post-credits scene. Here's what we learned from the first part of the Youtuber's series, entitled The Beautiful World of Jeffree Star.
Shane Dawson premiered his latest multi-part series to YouTube, entitled 'The Beautiful World of Jeffree Star'
After releasing a trailer earlier this September, Shane Dawson is finally back with a new YouTube documentary series. In the past, Shane Dawson's videos focused on everything from Jake Paul to TanaCon. Now, Shane Dawson is giving viewers an inside look of the beauty industry, via the beauty guru Jeffree Star.
The Beautiful World of Jeffree Star premiered on YouTube Oct. 1, 2019. Within a matter of hours, "Shane Dawson" was trending on Twitter. Some fans commended Dawson on his video content. Others commented on how this project feels like a movie, not just a YouTube vlog.
Part 1 of 'The Beautiful World of Jeffree Star' shows Jeffree Star and Shane Dawson visiting a Morphe store in Sacramento
From the epic opening credits to Andrew Siwicki's cinematography to the video content, this documentary quickly became a favorite among Shane Dawson fans. In the first video, viewers saw Shane Dawson and Jeffree Star travel to Sacramento for the launch of Jeffree Star's makeup brush line. It was there that they announced Shane Dawson would create his own eyeshadow palette.
This part of Shane Dawson's series ended with him arriving back at his home. However, the series is just getting started. Shane Dawson shared some clips from the upcoming episodes as a kind of "after-credits" scene. One fan tweeted, "giving the first Avengers shawarma post-credit scene solid competition."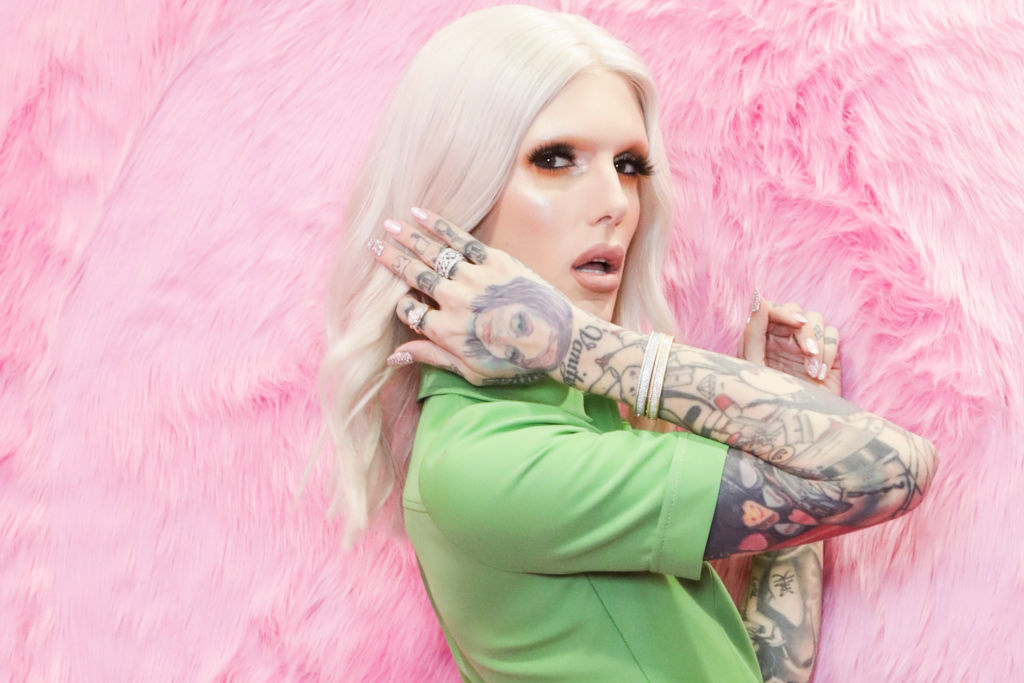 There are a few things mentioned in the preview for part two of 'The Beautiful World of Jeffree Star'
Presumably, the next episode of The Beautiful World of Jeffree Star will detail the costs of creating a makeup product. Shane Dawson is seen holding up a phone, with a blurred image of the calculator. The two YouTube celebrities briefly mention James Charles, as well, which is sure to be some drama in the upcoming episodes.
Jeffree's merch company helped create Sisters Apparel, the merchandise company attached to the beauty guru James Charles. When the Tati Westbrook and James Charles feud happened earlier in 2019, Jeffree Star briefly got involved, commenting on James Charles' behavior and even dropping James Charles' clothing line. Later, Star made a video, entitled "Never Doing This Again," where he apologized for stirring the pot.
Presumably, The Beautiful World of Jeffree Star will explore Jeffree Star's decision to drop James Charles and distance himself from the merchandise.
Similar to many Marvel movies, there's also a "gag" after-credits scene. There, Shane Dawson holds up a picture of singer and YouTuber, Jojo Siwa. A third after-credits scene takes place in Shane Dawson's home, where the YouTube jokingly counts how many M&Ms he has. What happens next on Jeffree Star and Shane Dawson's makeup journey? Fans have to wait until the next part of the series to find out.
Part 2 of The Beautiful World of Jeffree Star, entitled "The Business of Beauty" premieres on YouTube.