All the Marvel Shows Coming to Disney+ and When You Can Watch Them
Marvel Studios is cranking out the spinoffs and original content with the arrival of Disney's streaming service, Disney+. They've had a heck of a decade producing 23 Marvel films, with a majority of them being hits, they're pushing full steam ahead into the television arena with 10 original series premiering on the platform over the next few years, along with a lot of the MCU films as well.
If you're a Marvel fanatic, Disney+ is surely on your list of services to subscribe to, because it looks like you won't want to miss these series.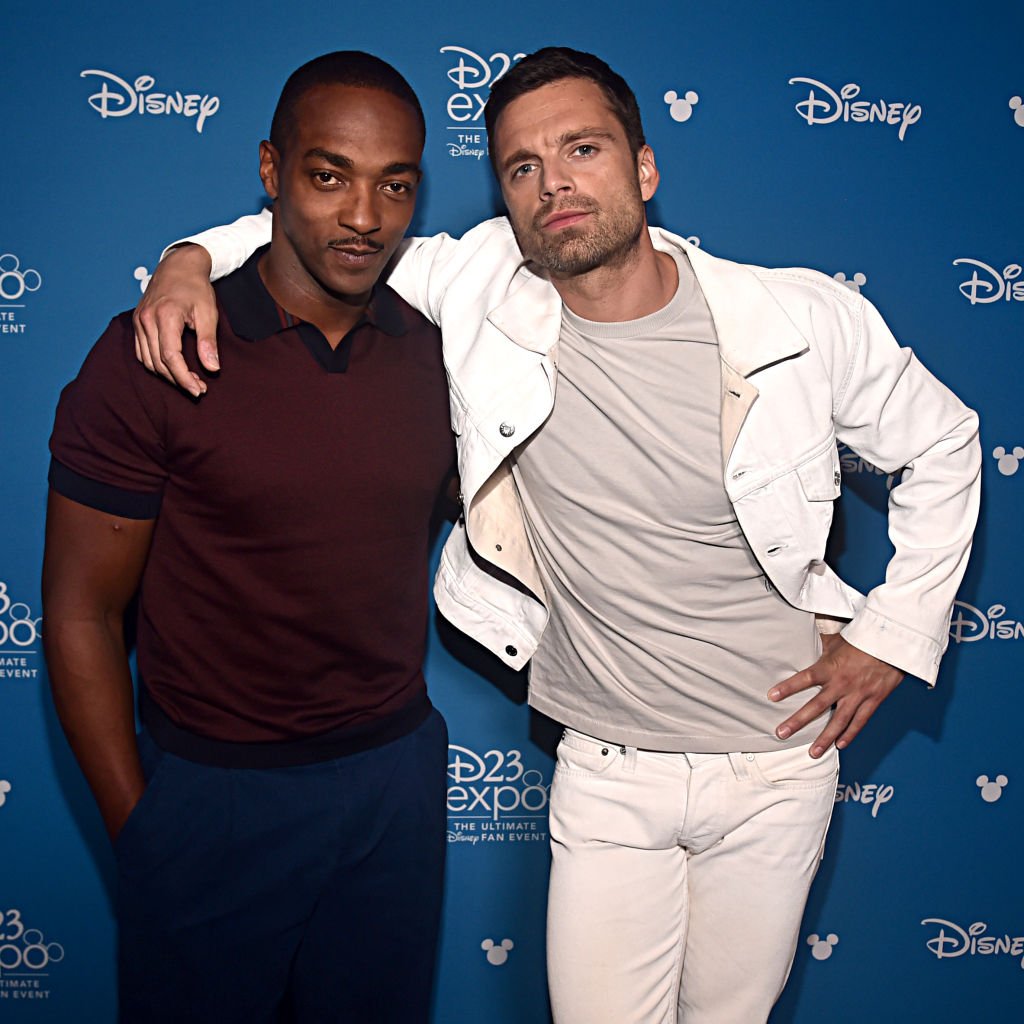 'Marvel's Hero Project'
Premieres: November 12, 2019 (Disney+ launch day)
According to Insider, this documentary will highlight people who are doing good things in and for their communities. A little touch of real-life superheroes among all the super-humanness.
'The Falcon and the Winter Soldier'
Premieres: Fall 2020
As the title of this one suggests, The Falcon and The Winter Soldier will focus on Sam Wilson (Anthony Mackie) and Sebastian Stan (Bucky Barnes) as they work together in a post-Endgame world. If you remember, Sam was given the Captain America shield by the Cap himself, so the show will probably show what that transition is like for the character as well.
'Loki'
Premieres: Spring 2021
Everyone's favorite bad boy, Loki (Tom Hiddleston), is finally getting his own time to shine. While he steals the spotlight in the MCU, the show will focus on the God of Mischief's travel through different time periods. Loki died in Avengers: Infinity War, of course, so this version of Loki is going to be the one you see in Endgame that left with the Space Stone.
'WandaVision'
Premieres: Spring 2021
WandaVision is another tricky one because Vision died in Infinity War as well. So while it most likely won't be post-Endgame, it will flesh out Wanda (Elizabeth Olsen) and Vision's (Paul Bettany) relationship more. What Kevin Feige did say was that "This story is definitely something unexpected and surprising, as well as something we could only do in a long-form series," according to The Hollywood Reporter. So, stay on your toes.
'Marvel's What If…?'
Premieres: Summer 2021
The Hollywood Reporter stated that this would be Marvel's first animated series within the MCU, and is based on comics of the same name that pose the question "What if things went differently?" Basically, imagine all the big-time actors from the MCU playing the voices of their animated counterparts, and getting involved in some off-the-wall activity.
For example, episode 1 will focus on Peggy Carter and what would have happened if she took the super-soldier serum instead of Steve Rogers, who actually gets an armored suit from Howard Stark. Intriguing doesn't even begin to cover it.
'Hawkeye'
Premieres: Fall 2021
According to the official Marvel Instagram, Hawkeye will be "an original series that will also introduce Kate Bishop." For those unfamiliar with the comics and backstory of the character, Kate Bishop is also Hawkeye. After Clint Barton (Jeremy Renner) becomes Ronin, Kate takes up his bow and codename. This series will most likely be about that, possibly leading the way into introducing the Young Avengers, the team Kate first starts out on.
'Ms. Marvel'
Premieres: In development
Pakistani-American, Kamala Khan takes on the mantle of Ms. Marvel in the comics, and Marvel is going to be bringing a new animated series of the character to Disney+, as announced at the D23 Expo in August of 2019. The first Muslim-character to headline a comic has teamed up with Peter Parker, can shape-shift, and possibly has Mindy Kaling behind her story for this iteration. Only time will tell, but Ms. Marvel isn't going anywhere.
'Moon Knight'
Premieres: In development
Marc Spector, aka Moon Knight, is a vet-turned-mercenary with dissociative identity disorder and the blessing of an Egyptian deity, so you know his story is going to be interesting. There's no word yet on a release date or cast, but this will be one to watch.
'SheHulk'
Premieres: In development
The Hulk isn't the only one who gets to smash things anymore. She-Hulk, aka Jennifer Waters, is cousins with Bruce Banner in the comics, and after needing a blood transfusion from the Avenger, develops similar Hulk-like powers. So instead of a raging Hulk, think more Professor Hulk, like in Endgame. With that close relationship with Bruce, maybe Mark Ruffalo will make an appearance or two. But try not to get Ruffalo to spoil it for you.
'Marvel's 616'
Premieres: After a year of the streaming service
Marvel's 616 is the second documentary from Marvel coming to Disney+ and will focus on the behind-the-scenes work that went into Marvel over the last 10 years.
The title is currently in progress, as Marvel.com reported, and it's an anthology series with each documentary highlighting different aspects of the journey to where the MCU and Marvel are at today. Fun fact regarding the title: Earth-616 is the dimension of Earth that a majority of the comics take place on.